---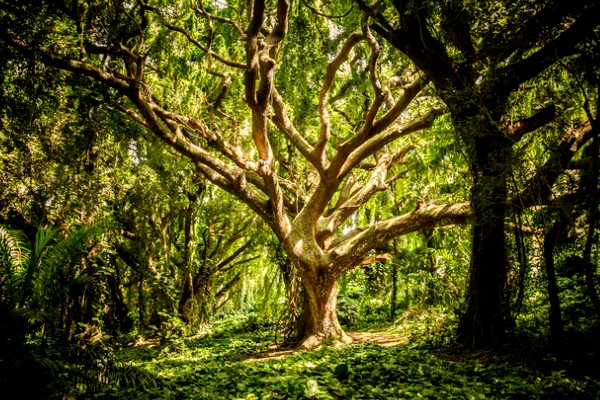 Many people are becoming more interested in living sustainably whether it's the clothes they wear, the food they eat, or the things that sit inside their home.
Brands are adapting to sustainable ways, too. But in a world that has grown used to destructive environmental practices, what is causing people to make the switch?
Here are 5 reasons why sustainable, eco and ethical products are the future.
1.  These discourage our throwaway culture.
Today's throwaway culture stems from our love for products that barely last. We have learned to settle for such products due to affordability and convenience: we can buy and throw them away easily.
For instance, fast fashion gives everyday shoppers the opportunity to dress up like celebrities for only a fraction of the price. However, brand new clothes that come at a cheap price also come with cheap quality. This encourages shoppers to constantly replace their previous purchases with new ones.
And as long as we keep up with this, companies will continue to produce fast fashion clothing.
Fortunately, many are finally realizing the impact of fast fashion to the environment. They are gradually switching to sustainable fashion, and big brands like Adidas and Nike are now following suit. For example, Adidas has focused on getting rid of plastic bags, while Nike is putting all its efforts on reducing waste. Other brands are also making products out of recycled materials.
Not only is this entire move helping change our throwaway society, but these companies are also winning the hearts of fellow sustainability advocates.
2.  These cost less.
Contrary to popular belief, sustainable, eco, and ethical products will actually help you save more. Sure, they seem more costly than disposable ones. But have you ever thought about how much you actually spend for single-use products?
For a change, try listing down how often you buy regular cotton pads. Add the numbers up, and you will not believe how these drain your wallet!
On the other hand, you may need to pay more for reusables, but these will help you save more money in the long run. For example,Last Round reusable cotton rounds, NakedSwab makeup q-tips, and Cottonelle GentlePlus wet wipes actually replace more than a thousand of their disposable alternatives. 
 3.  These are good for our health.
 Have you ever sneezed after using tissue paper? Do some of your clothes give you rashes? Has your skin become sensitive after using a particular soap? If you haven't already figured it out, many commercial products are made of harmful chemicals.
For example, tissue paper is loaded with chlorine-based chemicals to help achieve its usual white color. Chlorine is known for mixing with other chemicals that result in dangerous toxins like furans and dioxin. These tend to accumulate in our bodies and threaten our health with diseases such as cancer.
On the other hand, sustainable, eco, and ethical products are products that do not pose any risk to our health and the environment. From the materials used all the way to the final production, this helps reduces or even offset the pollution usually involved in manufacturing them.
A great example would be Dr. Bronner's Pure-Castille Soap. Made from organic materials, it has no detergents, synthetic preservatives, foaming agents, and other chemicals you would usually find in many soaps. Apart from ethical manufacturing, the company also supports various movements like fair pay, animal rights, and drug policy reform.
4. These help save animals.
Many products, especially skincare, are commonly tested on animals. The type of animals used vary, but the usual victims are mice, rats, guinea pigs, and rabbits. And these poor creatures undergo torturous, neverending tests until they die.
For instance, some companies would test the toxicity of a chemical by making the animal inhale or swallow it, by putting it on the skin, or by injecting it. The animal ends up suffering and dies. If it doesn't, it is often reused for another experiment.
Fortunately, more and more companies are switching to producing products ethically. Instead of animal testing, they take advantage of different procedures that do not involve living creatures. They also make sure to use plastic-free packaging, as plastic is one of the major reasons many marine animals die today.
5. These save our resources.
Some products waste much more natural resources than others. For instance, more water is needed to produce meat than vegetables. Since farmers provide livestock with a lot of feed, they need to provide a lot of water, too.
In fact, raising livestock takes up 8% of the "global human water". It's a huge amount especially since it isn't the only industry that wastes our water resources. By lessening our meat consumption and increasing our vegetable intake, we can help preserve our natural resources for the next generation.
Using sustainable, eco, and ethical products is no longer just a choice. It brings a lot of benefits that our planet desperately needs. By switching to these products, we are helping preserve our planet for the future generation.
---