---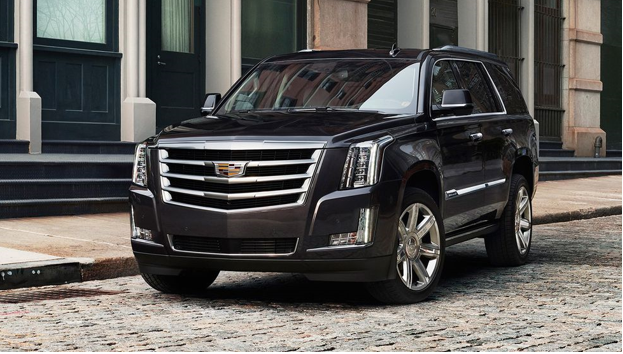 Did you recently get a job transfer and need to relocate but don't have the time to drive the car yourself? Maybe you own a high-value car, so you'd want to avoid the risks of exposing it on the open roads when you're out on a long trip. Perhaps the safety concerns associated with long-distance drives make you anxious. No matter what your reasons are, these are obvious situations when seeking help from a car shipping company could prove to be a worthy investment. If this is your first time enlisting the services of professionals, consider the five must-know tips below:
Look for the Best Auto Transport Company. The first step to choosing the perfect service provider is research. Start by talking to your friends and relatives to see if they can recommend a reliable company to ship your car. Some establishments specialize in luxury cars and certain types of vehicles. Check the type of cars the shippers deal in, then find out as much as you can about them.
Check the logistical performance ratings and customer reviews of the ones you're interested in. Pay close attention to any complaints about their business. If there were any, study how they responded to it. The way they handle the situation will give you an idea about their character, trustworthiness, and what the experience will be like for you if you avail of their services.
Determine the Rates and the Factors Affecting Them. The cost to ship a car these days ranges anywhere between 53 cents and $2.30 per mile or more. The price varies depending on distance, weather, delivery time frame, time of year, the size of your vehicle, and its make and model.
The type of service you request must also be taken into account in determining the overall car shipping cost. For instance, do you need door-to-door shipping? Also, are you fine with using open-air transport? If so, understand that this means your car will be shipped on a trailer that's open and exposed to the outside elements. What if you have an especially valuable vehicle? In this case, enclosed transport may be a better option as it involves a fortified shipping mechanism. Open-air transport is a lot more affordable and readily available. It is also very safe. But just not exactly as safe as the enclosed option, which has a floor, a ceiling, and four walls to protect your car.
Examine the Carrier's Insurance Coverage. Dangerous weather conditions, fire, theft, and mishandling during the trip are some of the risks you may face every time you transport your car. Fortunately, federal law requires all car shipping companies to maintain insurance. So, don't forget to ask your carrier for a copy of their policy to check whether it is current. Federally mandated insurance is only about $750,000 or more, though. This policy applies to all cars on the truck, not individually. Consequently, if you have an expensive car, it may not have full coverage if widespread damage to the truck or trailer occurs.
Every auto transport business varies in terms of coverage policies due to their specific deductibles. It may also vary depending on the types of damage they will cover. In many cases, a vehicle may only be covered during loading, unloading, and accidental damage. A lot of companies will not be held liable for losses brought upon by the acts of God, such as rain or hail. Theft and vandalism are also hardly ever covered under a typical auto transport insurance policy. So, it's best to look at your shipper's insurance policies and examine what exactly they will cover while transporting your car. Consider getting additional coverage as you see fit.
Familiarize Yourself with the Shipping Process. Car shipments don't just happen overnight. Most companies generally give a time range of about 30 days from the time of pickup and often longer, especially when transporting goods overseas. Also, ask about how you can schedule the pickup of your car. They will likely contact you when one of their trucks is available to ship your vehicle. Many auto transport companies save money by planning their route and making strategic stops along the way. If you have a hectic schedule and prefer to choose the pickup date yourself, you must be willing to pay extra.
Ensure that you get to know the staff in charge of actually shipping your car. The first person you get in touch with is usually a broker and may not even work at the carrier you're about to choose. As much as possible, avoid dealing with a third party and opt for only those brokers and carriers who represent themselves. Lastly, keep up with all the documentation and never skip the fine print. Carefully read and understand all the terms and conditions provided to you by the carrier you're interested in. Thoroughly discuss with them the kind of liability insurance you will get while your car is in transit.
Get Your Car Ready for Shipment. One of the essential tips in preparing your car for shipment is washing its exterior. You must also guarantee the deep cleaning of the insides of your car. Make sure to remove any valuables from the interior and that you take as many photographs of it as possible. Additionally, don't forget to document any pre-existing damages. These are important precautionary measures should someone climb into your vehicle and mess with your stuff. This rarely happens but is not entirely impossible, especially if you're working with a cut-rate auto transport company.
The Bottom Line
While it could be exciting, you'd want your journey to be as stress-free as possible. Learn the ropes of car shipping, and soon, you'll realize how the process can be simple with proper planning view this car shipping calculator to find the answer to all your shipping needs. This way, you can make informed decisions to address your needs as you start anew in another state or even country.
---