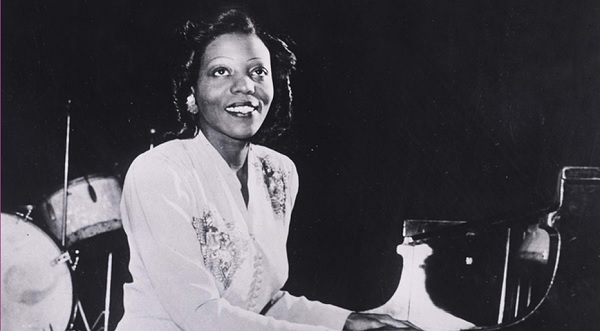 Mary Lou Williams: The Lady Who Swings the Band is a documentary about a brilliant outlier, a woman who dared to live on her own terms. During a time when women were expected to stay at home and raise children, Mary Lou Williams forged her own path as an unparalleled jazz pianist, composer and arranger. But this is also the story about a woman who paid a high price battling the gender and racial barriers in her way. Through her lens, we tell a larger story about women's ongoing struggle for equality. A conversation with filmmaker Carol Bash will follow.
A conversation with filmmaker Carol Bash and moderator Aja Burrell Wood will follow. Wood is a Harlem-based ethnomusicologist who teaches African American music at The New School and Brooklyn College Conservatory. Her research includes jazz in the digital era, music and civic engagement in Harlem, and musical community amongst black classical musicians.
Wednesday, March 23 at 2:00 PM
Free! Register 
Schomburg Center for Research in Black Culture, The New York Public Library
515 Malcolm X Boulevard, New York, NY 10037, www.schomburgcenter.org
Related Articles
---
VIDEO
---
"Dr. Harry Delany is a renowned Harlem born and raised surgeon, the son of the great jurist and civil rights leader, Hubert Delany...." This monthly post is made in partnership with Harlem Cultural Archives.