---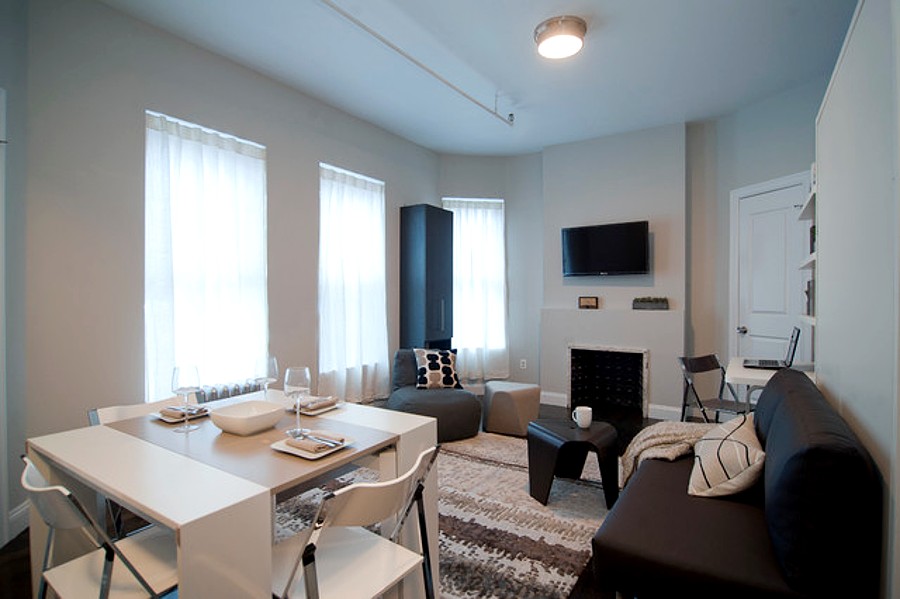 With afew days to go, don't let the limited size of your Harlem home keep you from hosting a Thanksgiving meal or any other festive gathering.
Here are five tips to help you make sure your small but wonderful Harlem pad has plenty of room for guests and looks stylish at the same time.
And, of course, feel free to share your own best practices in the comments!
1. Rearrange, rearrange!
This part is unavoidable: some things just got to shuffle around in order to accommodate guests in a small space. Strategize ahead of time, for example, to move a dining table into the living room or line up side tables for extra counter space. Banish clutter, especially stuff that takes up convenient spaces for holding guests' winter coats, into another room or less accessible storage areas.
2. Plan for alternative seating
Chances are, you don't have enough chairs for all the guests you've invited. Luckily, there are many ways to get creative with other forms of seating, from bringing in a computer chair or random stools to getting everyone to sit on the floor with various pillows. Pillows can also become cushions when used on window sills or stacks of magazines.
3. Employ space-saving accessories
Stackable trays and serveware will help you save valuable table space. The single stack of HAY Kaleido geometric trays pictured above, for example, can break off into a bunch of separate coasters for guests, as needed.
Also helpful: tiered platters.
4. Consider flexible additions
Smart additions can help make the most of cramped living, kitchen, and dining areas. You can include a bar table that connects the kitchen to a large surface for entertaining guests. Flexible furnishings like taller bar carts might also do the trick.
5. Keep the decor simple
Your space can look neat and under control with minimalist decor. Hanging up one statement piece or putting up a couple of decorative elements in matching tones will add some festive cheer without visual clutter (Source).
---