---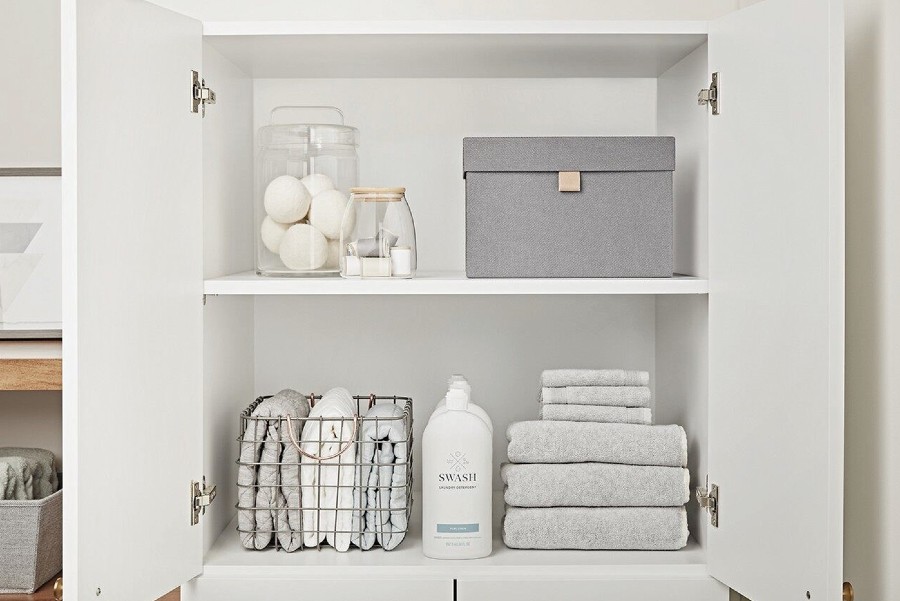 If you're like most folks, health is an important aspect of your resolutions when each new year rolls around.
While factors like diet and exercise are keys to healthy living, so are the ways you care for your home and belongings.
Your home living environment plays a major role in your health and comfort, so incorporating some new habits like these from the cleaning experts at Swash Laundry Detergent can help you establish a healthier lifestyle.
Control Air Quality
Especially during the winter months when your home tends to be closed tight, air can grow stale. Do your best to keep air quality strong by opening windows on mild days to circulate fresh air, using an air purifier to remove irritants and pollutants, frequently vacuuming and sweeping to keep floor dust and debris under control and regularly cleaning textiles that can trap allergens and other particles.
Scale Back Detergent Use
Using too much laundry detergent isn't just risking buildup and unnecessary wear on your washer and dryer; it can also increase the residue and buildup in your clothes, which can lead to skin irritation and damage fabric faster. Using only what you need helps protect your belongings and your skin. An option like Swash Laundry Detergent, which features a Precision Pour Cap, dispenses the detergent for you, so you only pour what you need to effectively clean each load and fight stains. A single bottle of the ultra-concentrated formula – available in Simply Sunrise, Free & Clear and Pure Linen scents – washes up to 83 loads while taking up less space than traditional, bulky detergent bottles.
Make Use of Natural Light
When winter brings day after day of dark, dreary weather, it can take a toll on your mood. Brightening your living space with natural light can positively influence your emotional state while helping with your electric bill. If you're concerned about privacy, utilize window treatments at night, but let the sunlight bring good cheer to your living spaces during the day.
Switch Bedding on Schedule
While you sleep, your body sheds oils, cells and elements you carry into your home like pollen. Sheets should be washed once a week on the hottest water setting your fabric will tolerate (check tags for laundering directions on your sheets before washing). If your schedule makes weekly washing, drying and remaking the bed unrealistic, consider having a couple sets you can rotate so you always have fresh, clean sheets waiting to remake your bed on laundry day.
Work Up (and Wash Out) a Sweat
The materials that keep you feeling cool and fresh by wicking away sweat can quickly get stinky, but over-washing can make them lose their shape and fade. Even so, washing after every use is a must. Washing workout clothes inside out exposes the surfaces that have absorbed sweat and body oil to detergent and agitation. Be sure to close zippers, buttons, clasps and other fasteners to prevent snags. Pre-soaking with equal parts vinegar and cold water can also help eliminate odors, and washing in a gentle, cold-water cycle and drying on low heat can help protect the fabric's elasticity and wicking properties.
Start your year off right with more advice for healthy habits around the home at Swash.com.
---