---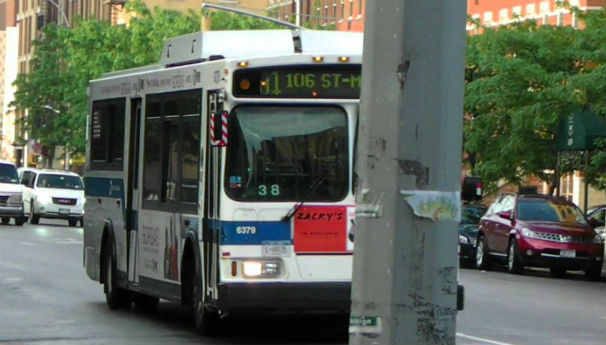 This morning, the Straphangers Campaign and Transportation Alternatives announced their annual "Schleppie Award" to the slowest moving buses in Harlem. The dubious honor was bestowed upon routes with gaps in service and bunching. The M1—which runs along the East Side—and the M101/102/103 which sporadically travels between downtown and Upper Manhattan came out on top in that contest in a shocking tie.
According to a survey conducted by transportation advocates, the bus crawls along at mere 3.1 miles per hour between the Upper East and Upper West sides. That's literally about the same speed that a turtle moves. No, literally. The study was conducted along 35 lines in the city with high ridership.
Unfortunately, all buses arrived to late to collect their prizes.
Related Articles
---