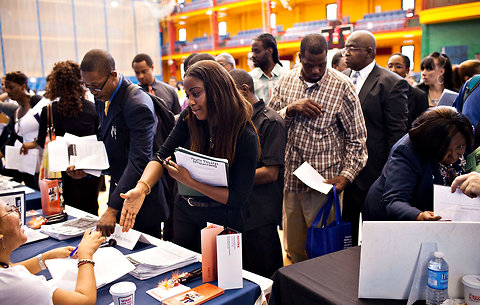 Refinery29 reports that if your bank account is starting to look a little light during the holidays, you might be looking for ways to earn more money instead of constantly cutting back.

(Though it is important to remember this season shouldn't be about going broke just to buy gifts.)
As the new year approaches, consider ways to create a new revenue stream using skills you already have, or doing work you know you love, on a freelance basis. Word-of-mouth advertising of your services or pitching yourself on social media are fine places to start. But if you want to go digital and automate the process a bit, look into websites that provide a platform for freelancers to connect with customers. Here are five to start with.

Upwork (formerly known as Elance) connects businesses and individuals with freelancers around the world, listing jobs freelancers can throw their names in the ring for.
People requesting work start looking in 12 main categories: web, mobile and software development; IT and networking; data science and analytics; engineering and architecture; design and creative; writing; translation; legal; administrative support; customer service; sales and marketing; and accounting and consulting. So, there is a wide array of opportunities available.
If you're a freelancer on this site, especially a new one, start by advertising one thing you do well, or list up to three at the max if you are experienced and can back up those claims. In your profile, list a few credentials that reveal your expertise — and personal experience, too.
For some people, hiring a freelancer in a different time zone can be a benefit, as that often means some of the work can be done while they're sleeping. (And they may wake up to a completed project.) If the work has been done beyond expectations, Upwork has an option that allows freelancers to receive a bonus on top of the agreed-on pay.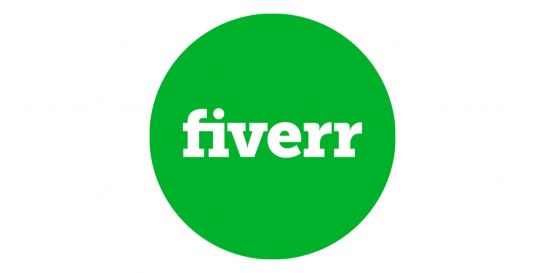 You might know Fiverr by the company's ad campaigns in some cities, which espouse a work hard, play hard mentality at best, and a glamorization of working yourself to death in the gig economy at worst.
The site appeals to short-term giggers and regular freelancers, who generally work in more creative fields like graphic design. Still, like most freelancing platforms, people offering writing and translation services, programming and tech expertise, and content marketing can also find people to connect with. Also similar to other websites, breaking out as a newcomer can be difficult — especially if you are earning on the lower end of the spectrum. Freelancers keep 80% of each transaction, which must be priced between $5 – $995 (hence the name of the site).
On the blog Real Ways to Earn Money Online, writer Anna T. interviewed people who have found success on Fiverr. Their tips included starting with small jobs that can be completed quickly and easily to build a reputation, adding a video to your bio sell yourself more, and researching successful users to see what they have in common.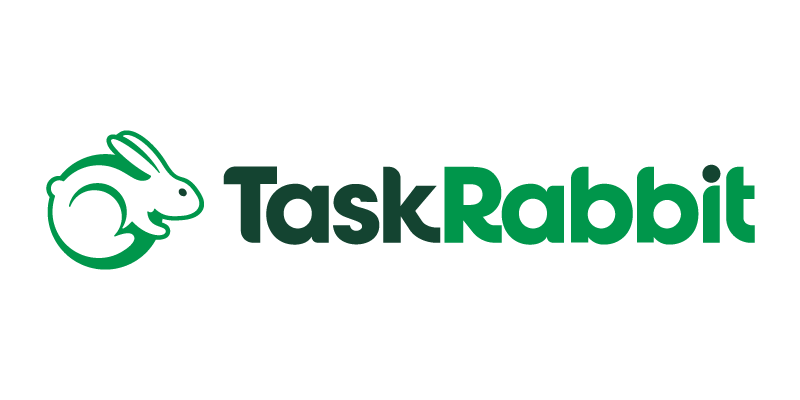 ---
---
TaskRabbit is an option for freelancers interested in local, short-term jobs on everyday home-based tasks including cleaning, minor repairs, moving and packing services, furniture assembly, and yard work.
The app is highly-mobile friendly and Taskers set their rates, although browsing to learn the hourly range in your area for that job is a good idea. Once you set up a profile, TaskRabbit will notify you of nearby jobs — and selecting ones you want is also possible. Once the client and the Tasker come to an agreement on terms (pricing, time and timeline of the job), the Tasker does the work and then submits an invoice for payment. TaskRabbit deducts a 30% service fee — for example, if a customer pays $100, $70 goes to the Tasker.

99designs is a platform exclusively for freelance graphic designers. The concept is a cool one, but it puts slightly more work on both customers and freelancers at the outset. That makes sense, considering that art and design preferences can be highly subjective, and it's better to work out any kinks early on.
Customers must write a brief, describing their business and what they need designed. (A logo or stickers? Social media banners or business cards? Infographics or merchandise?) Next, they select a four-tiered design package (priced between $299 – $1,299), that gives them access to a smaller number of designers to top-level professionals and dedicated support.
After that, a "contest" is launched and that brief is sent out the freelancers in 99designs' network, who brainstorm and pitch ideas. The person hiring has seven days to leave comments and send private messages on those pitched designs (asking what modifications are possible, for example), until they pick a winner. The designer earns the prize money, and the hirer gets the full copyright.

Toptal is like The League of freelancing sites. The platform is geared toward customers hiring software developers, designers, and finance experts, and not just anyone gets to do the work.
The site boasts an acceptance rate of 3% — so once you submit an application, you'll have to be screened for approval. The process is pretty intensive: First is a language, personality, and communication interview. ("Candidates must be able to read, write, and speak English extremely well," the site informs.) Next, a skill review is conducted to "check for technical knowledge, problem-solving ability, and intellect through various assessments." After that are live screenings with experts in the field the freelancer is applying to work in; then a test project (that takes one to three weeks) is administered; and finally, an ongoing assessment happens. "Toptalers are expected to maintain a perfect track record while working with clients," the site warns.
This option may not be a good one for casual freelancers hoping to fit small jobs in throughout their schedules. But it might be a good opportunity for people who enjoy working outside of an office to still get access to top-tier projects. The Toptal site says past freelancers have worked on jobs for companies such as Hewlett Packard Enterprise, Zendesk, Airbnb, and J.P.Morgan.
Related Articles
VIDEO
---
Harlem Cultural Archives is a donor and foundation-supported Historical Society, Its mission is to create, maintain and grow a remotely accessible, online, interactive repository of audio-visual materials documenting Harlem's remarkable and varied multicultural legacies, including its storied past as well as its continuing contributions to the City and State of New York, the nation, and the world.
Support Harlem Cultural Archives
and
click here to get more Harlem History
, Thank you.