---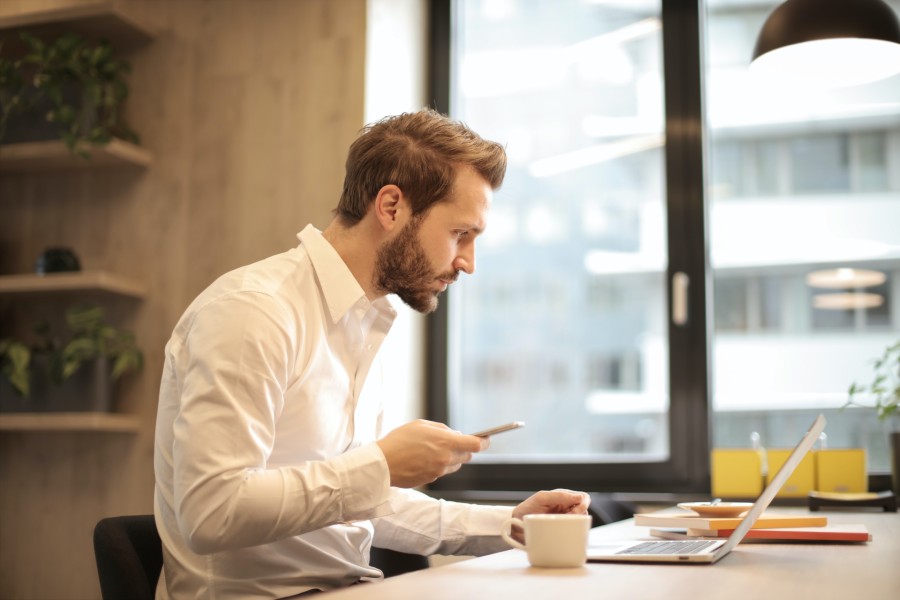 Source: https://www.pexels.com/photo/man-in-white-dress-shirt-926390/
As the world becomes increasingly digital and opportunities continue to arise, initiating a business has become more convenient. Ventures previously restricted to a select few now offer accessibility to anyone seeking to embark upon them. This shift has paved the way for innovative ideas, elevating operational efficiency and potential gains.

Presently, with the necessary capital at hand, establishing a business has become a streamlined process, particularly when identifying unexplored niches in the market. Below, you will find five distinct opportunities across various industries that you can consider pursuing.
App Development
A quick visit to your app store will reveal many apps, some trending and others unknown. This can quickly lower your morale, but it should not. To trend, an app has to hit some huge numbers, which are good to aim for, but for a small business, you do not need such high numbers.
Knowing your audience is one of the critical strategies for going into app development. Because of targeted marketing, you can create an app for a specific demographic in a particular geographical location. Your app can be finely tuned for your audience so that your service or product can capitalize on locality. Developing an app will take some skill and knowledge, but you can easily get through this part with the right attitude and course.
Online Trading
Online trading is one industry that has opened up for almost anyone to venture into. Before, only people with large amounts of money and complex knowledge about finance could trade on financial markets. However, today, there are many tools that can help you analyze markets while using only your phone. Starting a trading business from home, the office, or during downtime is simple. You will need to practice patience and become familiar with how things operate. But you will not need a bachelor's in finance or a broker who trades for you. Often, many platforms will provide you with fake money to practice with until you have your strategies down.
Med Spa
For those within the medical domain, particularly in the cosmetic sector, the medical spa concept holds significant potential. As the desire for wellness and youthful appearances gains momentum within a substantial portion of the population, the prominence of medical spas is steadily increasing. Capitalizing on these prevailing trends, you can position your establishment as a premier provider of services, employing state-of-the-art techniques.
Embracing specialized software tailored for medical spas proves instrumental in delivering optimal patient care. Exploring various options may be necessary to determine the ideal fit for your practice, and some platforms even offer trial periods. For instance, you can try Yocale's medical spa software for free on various things, like online booking, marketing, and payment.
Consultancy
After accumulating years of experience in your profession, you can leverage your expertise and insights by transitioning into a role as a consultant. You may have witnessed this scenario within your current workplace or encountered tales of consultants earning substantial remuneration for minimal time investment. In certain instances, consultants offer guidance on tasks that can be completed in minutes. This is because large corporations understand the cost of mistakes in the long term and would prefer to pay to avoid them. You easily capitalize on your contacts to help you get on your way. Social media could also be a great platform to build clientele.
Franchising
A franchise is a way to go if you are looking for a business you can start without worrying about several aspects, like branding. A franchise allows you to use the branding and positioning of an established brand and take advantage of the structures. You get to tap into an already established market of ready customers, meaning you start earning relatively quickly. Franchising is also excellent if you want an extra income stream that does not require much time. Most franchises will work on ensuring brand messaging across their outlets, meaning you only need to focus on management.
Endnote
You have many business options if you have the capital and the enthusiasm to see it through. Online opportunities like app development and online trading are great options that require little capital. You can use your expertise to start a med spa or a consultancy and make big bucks with the big corporates. You could also go into franchising if you want something less involved. Whichever you choose, ensure to put good management practices for success.
---