---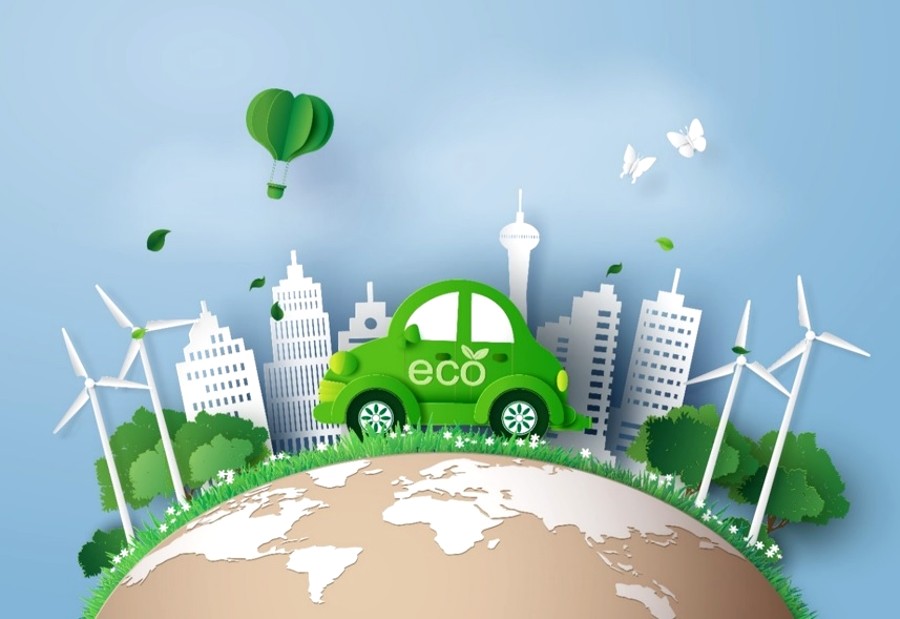 Transportation plays an imperative role in our daily lives, as it is used for various purposes, such as going to work, school, leisure activities, road trips, trade, etc.
Although the importance of transportation cannot be denied, the environmental impact of conventional transport is significant and detrimental. Did you know that transportation is the biggest contributor to greenhouse gas emissions?
Even with various measures taken around the world and increased adoption of green energy, about 90% of the fuel used for transportation is petroleum-based, which is harmful to the environment. By choosing eco-friendly transportation options and traveling sustainably, you can make a substantial difference in society. Let's discuss some of the benefits of choosing eco-friendly transportation options.
1. Positive Impact on the Environment
The first and foremost reason to choose eco-friendly transportation options is their positive impact on the environment. Conventional vehicles and transportation options are famous for emitting greenhouse gasses and notorious pollutants into the environment that degrade the air quality, cause significant air pollution, and contribute to climate change and global warming.
By choosing eco-friendly and sustainable transportation options, you can reduce your carbon footprint, reduce the emission of greenhouse gasses, and contribute to a healthy environment. Even when traveling on cruises, you opt for sustainable cruise lines like Royal Caribbean that practice sustainability to have a positive impact, even when going on vacations.
2. Improved Public Health
By choosing eco-friendly and sustainable transportation options, you are contributing to improved air quality and public health. Improved air quality in a community means health benefits for the people living there. With improved air quality, people are less exposed to pollutants emitted by vehicles, leading to fewer respiratory and cardiovascular ailments. People who are already suffering from respiratory diseases like asthma and COPD can benefit from improved air quality.
Additionally, improved air quality also promotes physical activity because people are more likely to get out and exercise when the air quality is better. Furthermore, eco-friendly transportation options like cycling and walking promote physical activity and allow for increased contact with nature.
3. Saves Money
Choosing eco-friendly transportation options also allows you to save money. Conventional transportation comes with various financial costs, including fuel, maintenance, insurance, vehicle ownership, registration, etc. Along with these, health care costs due to air pollution also incur more expenses.
On the other hand, eco-friendly transportation options like electric vehicles, bicycles, public transit, or Euribia by MSC Cruises can not only mitigate the emission of harmful gasses but also reduce overhead costs associated with vehicle ownership, including fuel costs, allowing you to save money and contribute to a sustainable environment.
4. Reduction of Harmful Chemical
When we talk about emissions from vehicles, we only take gasses into consideration. We think that gasses are the only pollutant released by cars, but that is not the case. Along with using petroleum-based fuels, vehicles also use other chemicals such as antifreeze, lubricants, and other fluids that are also bad for the environment. By choosing a sustainable option for traveling, you not only reduce the emission of greenhouse gasses but also the emission of harmful chemicals from other fluids, contributing to a cleaner atmosphere.
5. Less Noise Pollution
Most of us consider air pollution to be the primary pollution caused by vehicles. However, noise pollution is also a major form of pollution that is caused by cars and motorcycles, but most of us rarely think of it as a form of pollution. By choosing eco-friendly and sustainable transportation options like electric vehicles, bicycles, and public transit, you can reduce noise pollution significantly, as these transportation options cause significantly less noise pollution compared to conventional vehicles, leading to a quieter environment that is beneficial for everyone.
---