---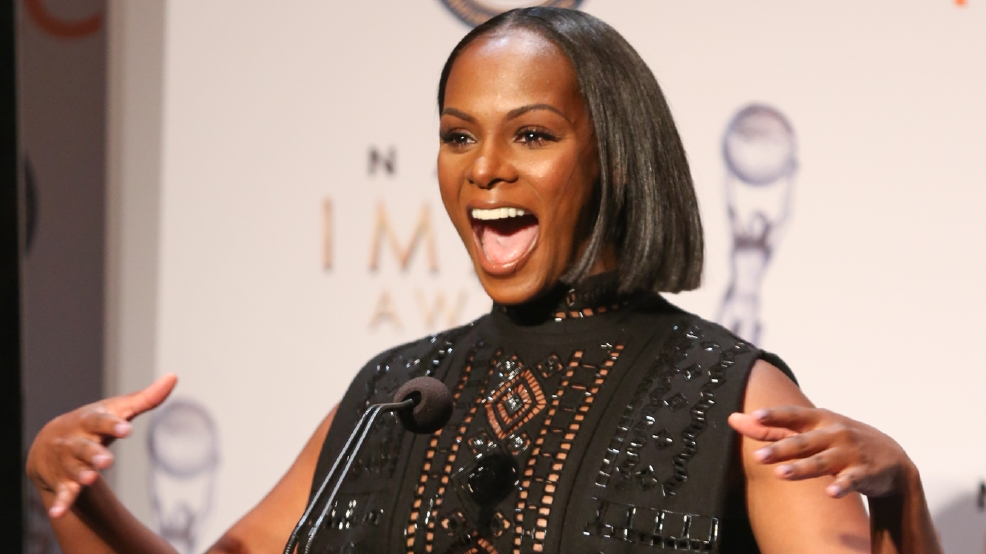 The National Association for the Advancement of Colored People (NAACP) and TV One, a television network dedicated to the best of black culture and entertainment, today announced that the 49th NAACP Image Awards will be nationally telecast live on TV One on Monday, January 15, 2018.
48th NAACP Image Awards Submissions Deadline ComingSubmissions for the 48th NAACP Image Awards closes on Monday, October 31, 2016.  All entries must be…Oct 28 2016harlemworldmag.com
The federal holiday on January 15, 2018 marking the birthday of Dr. Martin Luther King, Jr. The two-hour special will also include a live pre-show from the star-studded red carpet.
"The NAACP is proud to air our 49th Image Awards live telecast on the nation's most significant civil rights day of the year celebrating the life and achievements of Dr. Martin Luther King, Jr.," said NAACP National Board of Directors Chairman Leon W. Russell. "In alignment with The National Martin Luther King Day of Service, we are encouraging our nominees, celebrity presenters and performers, network representatives, staff, directors, trustees, sponsors, and branches and units in all 50 states to join us in a day of citizen action volunteer service in honor of Dr. King. As the nation commemorates the 50th anniversary of his assassination on April 4, 1968, we are reminded of the ageless principles of non-violence, truth and justice, humility, and service that he taught all Americans."
The 48th NAACP Image Awards Set For 2017The National Association for the Advancement of Colored People (NAACP) and TV One, today announced t…Jan 23 2017harlemworldmag.com
In addition, the call for submissions for the 49th NAACP Image Awards begins. Submissions for the 49th NAACP Image Awards may be submitted at NAACPImageAwards.net in the categories of motion picture, television, recording, and literature. Nominees will be announced the week of November 13 and the winners will be determined by the vote of the NAACP membership.
The eligibility period for all projects is January 1, 2017 through December 31, 2017. Motion picture category projects (and individual achievements within it) must have been initially released and distributed in the U.S. with a minimum commercial theatrical run in Los Angeles or New York for seven (7) consecutive days.
All entries are evaluated and narrowed to the top five in each category by the members of the NAACP Image Awards Nominating Committees which are comprised of individuals within the entertainment industry (studio/networking executives, actors, artists, managers, agents, publicists, journalists, literary agents, and others) and NAACP Board Members, NAACP Foundation Trustees, staff and key interfaces.
Harlem's Alicia Keys, Cicely Tyson, Kareem Abdul-Jabbar And Others As 48th NAACP Image Awards NomineesThe nominees for the 48th NAACP Image Awards including Harlemites Alicia Keys, Cicely Tyson, Kareem …Feb 7 2017harlemworldmag.com
The NAACP Image Awards is the most respected event of its kind and is well attended by many of the top names in the entertainment industry. In recent years some of the biggest names in film, television and music appeared including Denzel Washington, Oprah, John Legend, Viola Davis, Anthony Anderson, Dwayne Johnson, Gabrielle Union, Kevin Hart, Stevie Wonder, Will Smith, Jada Pinkett Smith, Gina Rodriguez, Chrissy Teigen, Kerry Washington, Nate Parker, Morris Chestnut, Ice Cube, LL Cool J, Gugu Mbatha-Raw, Tika Sumpter, Keegan-Michael Key, O'Shea Jackson Jr., Chadwick Boseman, Michael B. Jordan, Tracee Ellis Ross, Laurence Fishburne, Spike Lee, Loretta Devine, Shonda Rhimes, Omari Hardwick, Wendy Raquel Robinson, Don Cheadle, Sanaa Lathan, Keke Palmer, Michael Ealy, Ken Jeong, Sylvester Stallone, Terrence Howard, Taraji P. Henson, Jussie Smollett, Gabourey Sidibe, Lee Daniels, Danny Strong, Trevor Noah, and more.
Los Angeles: TV One Stars On The Red Carpet At 48th NAACP Image Awards (Photos)TV One's stars of television and film shined brightly at the 48TH NAACP Image Awards, hosted by Anth…Feb 16 2017harlemworldmag.com
The NAACP Image Awards is the preeminent multicultural awards show, from an African American point of view. It celebrates the accomplishments of people of color in the fields of television, music, literature and film, and also honors individuals or groups who promote social justice through creative endeavors.
For all information and the latest news, please visit the official NAACP Image Awards website at: http://www.naacpimageawards.net.
Related Articles
---