---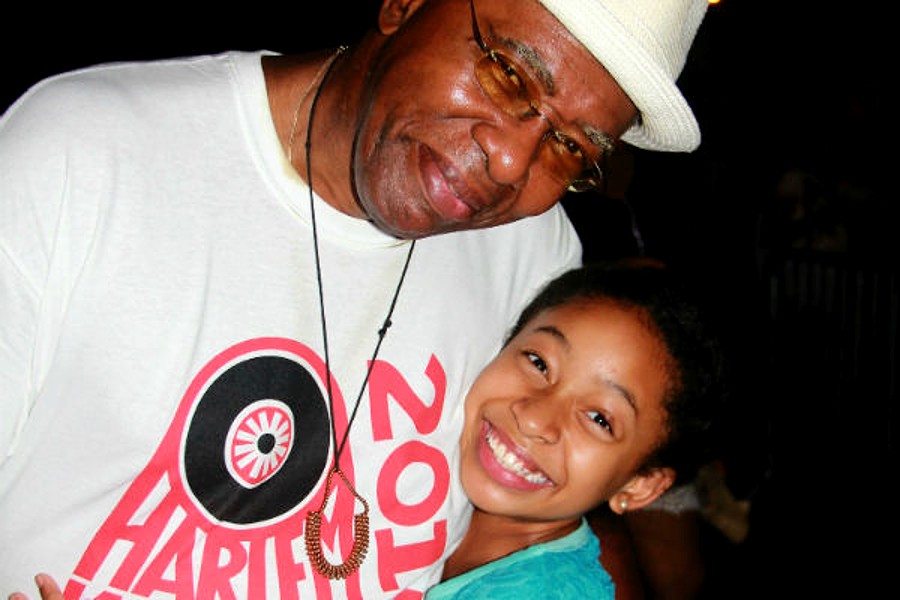 The 49th annual HARLEM WEEK returns August 9-20 for a 10-day live and virtual experience celebrating the people, arts, culture, entertainment, and history that Harlem is known for throughout the world.
Centered around the theme, "Be the Change. Hope. Joy. Love.," the first week of this year's HARLEM WEEK celebration will also include salute to Harlem luminaries, feature musical performances, virtual dance parties, livestreams and cornerstone events such as the Percy Sutton Harlem 5K Run, and A Great Day in Harlem.  This year's celebration will also commemorate the late Harry Belafonte, Tony Bennett,  Miriam Makeba, Tito Puente and Tina Turner.
"We extend our heartfelt gratitude to the elected officials, community leaders, and all participants who join hands to uplift the vibrant energy of Harlem during this 49th annual HARLEM WEEK. We continue to build a stronger, more united Harlem, radiating hope, joy, and love throughout our beloved city," said Lloyd Williams, Chairman of HARLEM WEEK. 
This year, HARLEM WEEK is presented by Amazon Access, the centralized home for customers to explore programs, discounts, and features like payment with SNAP EBT, and Prime Access that make shopping on Amazon easier and more affordable.
"At Amazon Access, we're on a mission to enhance equity and remove barriers for communities," said Nancy Dalton, Head of Community Experience & Customer Marketing at Amazon Access. "We do this by building programs that increase food access, support economic mobility, and advance health and wellness. We are thrilled to be teaming up with the Chamber to celebrate the incredible Harlem community."
HARLEM WEEK launches with a meaningful cause this year; its second annual Climate Change Conference will be held on August 9 at the Adam Clayton Powell Jr. State Office Building. Presented by The Columbia Climate School and The Greater Harlem Chamber of Commerce, the Climate Change Conference aims to address the disproportionately negative impact of climate change on communities and countries of color. Distinguished panelists will join the conference to engage in thought-provoking discussions moderated by experts in the field.
The celebration continues at Harlem Summerstage and Uptown Night Market on Thursday, Aug. 10 which is rapidly becoming the place to be for an evening of wonderful cuisine, diverse performances, and communities with various all-family activities.
Saturday, August 12 marks the 2023 Percy Sutton Harlem 5K, organized by New York Road Runners (NYRR) and the Greater Harlem Chamber of Commerce (GHCC), is sold-out with 5,000 runners helping to kick off 2023 Harlem Week. Latoya Shauntay Snell, a Brooklyn-based running influencer and advocate for body positivity and inclusivity, will be participating in this year's Percy Sutton Harlem 5K as an ambassador for NYRR Run for the Future, a free program introducing NYC high school girls to running and wellness. Program participants will complete their first-ever 5K with encouragement and support from Latoya.  Other NYRR community and youth program participants will be involved on race day, including 100 Striders, NYRR's walking and fitness program for older adults, and kids ages 2-18 who will take on free Rising New York Road Runners races of varying distances. 
The first weekend of HARLEM WEEK will conclude Sunday, Aug. 13  with "A Great Day in Harlem," which will include performances and appearances by the Gospel Caravan, Uptown Dance Academy, IMPACT Repertory Theatre, Mama Foundation's "SING HARLEM" Choir and Bishop Hezekiah Walker & Choir. There will be a tribute to Tina Turner by Harlem Music Festival All-Star Band led by "Music Director to the stars" Ray Chew and featuring special guest Rock & Roll Hall of Fame Inductee Nona Hendryx. 
HARLEM WEEK will also be experienced around the world virtually through its website, HARLEMWEEK.com.
Additional marque events include:
Senior Citizens Day (Adam Clayton Powell Jr. State Office Building, 8/11 10AM – 3PM) is always regarded as one of the most important days of HARLEM WEEK as we celebrate our Seniors. There will be health demonstrations, diagnostic testing, performances, exhibits such as the Demystifying Technology panel, the Senior Hat Fashion Show and more.
HARLEM WEEK At Home Dance Party (VIRTUAL, 8/11 5PM – 7PM): HARLEM WEEK has a dance party every evening! The HARLEM WEEK at Home Dance Party features DJs spinning a broad spectrum of music that has one thing in common: to make you want to dance!
Choose Healthy Life Service of Renewal and Healing (Union Baptist Church, 240 W 145th St; 8/12 – NOON): A Choose Healthy Life special event to honor the progress made to address Covid-19 in the Black community through the Black Church, United Way of New York City, and its partnership with churches, clergy community leaders, corporations like Quest, and the New York State Department of Health, and to announce the expansion of the CHL program into the areas of health promotion, healthy lifestyle, access to quality medical and health care, exercise,and health wellness along with resources on hypertension, heart disease, and certain cancers that impact the Black community. The service event will focus on seven miracles of Christ, with each participating speaker taking on a specific miracle. The service will open with a solemn processional led by a NYPD bagpipe playing Amazing Grace and conclude with a blessing of First Responders.
Great Jazz on the Great Hill (Central Park Great Hill 8/12 4PM – 7PM): Jazzmobile and the Central Park Conservancy Present "Great Jazz On The Great Hill"featuring performances from internationally acclaimed trumpeter Jeremy Pelt, Renowned Musician, Composer, Conductor, Arranger Wycliffe Gordon and drummer, percussionist, composer, arranger, conductor, producer and 7 time GRAMMY Award nominee Bobby Sanabria. Bring a picnic, blanket, and dancing shoes for Great Jazz on the Great Hill, featuring live music and swing dancing in a beautiful park setting. 
For a complete list of events, please visit www.harlemweek.com.
HARLEM WEEK
HARLEM WEEK is an annual celebration of the best of Harlem which works to promote its rich African-American, African, Caribbean, Hispanic, and European history, as well as arts, culture, religion, business, entertainment, and sports. HARLEM WEEK began in 1974 as HARLEM DAY, a one-day event of encouragement and fellowship in Harlem for New Yorkers and beyond. Given the huge success of the celebration, additional days were added to showcase the community's rich economic, political, and cultural history.
HARLEM WEEK 2023 presenting Sponsors include Amazon Access and The Greater Harlem Chamber of Commerce.
Sponsors include: Mastercard, The City College of New York, Mayor's Office of Media & Entertainment, MTA, National Park Service, NYC & Co.,& West Harlem Development Corp.
Co-Sponsors include: Ben & Jerry's, Carver, Chase Bank, CHICK-FIL-A, CITI, COLUMBIA UNIV, Con Edison, COCA COLA , Apollo Theatre, CROSS RIVER BANK, Dormitory Authority of the State of New York, EMPIRE STATE DEVELOPMENT Corp.,FDNY, HARLEM ARTS ALLIANCE, Office of Assemblymember INEZ DICKENS, HUMANA, MEMORIAL SLOAN KETTERING, METROPLUS, MT. SINAI, MAN BORO PRES., Municipal Credit Union (MCU)
NYC Economic Development Corp., NYPD, NYPD FOUNDATION, NY CITY TOURISM, NEDERLANDER, New York Road Runners, Office of the NYS GOVERNOR, NYC SMALL BUSINESS SERVICES, SHUBERT, SPECTRUM, SPOT HER,
TOURO/OSTEOPATHIC MED, Urban Manhattan Empowerment Zone, UNITED WAY, WEST HARLEM DEVEL. CORP.,
WHIN, ZIPCARE
Supporting Sponsors
DONALDSON & CHILLIEST, ENTERPRISE HOLDING Co., ELH MGMT. LLC, HADESTOWN, HARLEM HOSPITAL
NY COUNTY DA's Office, IEI, LDI , LEXUS OF MANHATTAN, McDONALDS , NY LIBERTY, PC RICHARD & Son, SLUTTY VEGAN, TREBEK FOUNDATION , UFT, VISITING NURSE SERVICE, WALK TALL PRODUCTIONS/MANHATTAN THEATER CLUB, OVA LAB, OLNICK
Partners
BROADWAY League , LINCOLN CENTER, METROPOLITAN OPERA, NJPAC , SHUBERT ORGANIZATION
Harlem Congregations for Community Improvement, NAACP, ONE HUNDRED BLACK MEN
Media Partners
107.5 WBLS-FM, 94.7 The Block, WINS, WFAN-FM, WCBS-AM, FOX 5 TV, PIX-11 TV, What's Eating Harlem, Harlem America, Spectrum NY1 News, AM New York, NY Amsterdam News, New York Beacon, NY Carib News, Harlem World Magazine, Harlem Community News, NY CHRISTIAN TIMES , Positive Community Magazine
---