---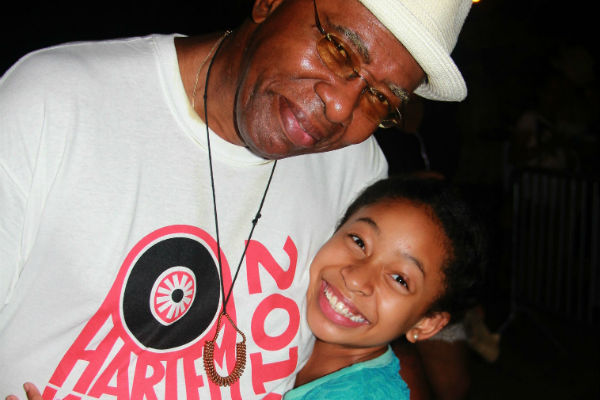 On Saturday, July 29, 2018, The Greater Harlem Chamber of Commerce will host the 44th annual HARLEM WEEK in celebration of Harlem's rich cultural, political, and economic heritage. This year, HARLEM WEEK will pay homage to the incredible women and members of the LGBTQ + community who have had an indelible impact on the culture through its 2018 theme "Women Transforming Our World: Past, Present & Future" and subtheme, "The Community within the Community" Saluting the LGBTQ + Community."
HARLEM WEEK will kick off on Wednesday, July 18, 2018, at Gracie Mansion with Mayor Bill de Blasio and First Lady Chirlane McCray joining The Greater Harlem Chamber of Commerce, sponsors and other supporters to honor singer and former member of the group Labelle, Nona Hendryx, dancer/choreographer, George Faison and the women of Delta Sigma Theta Sorority, Inc. for their incredible cultural contributions and ongoing commitment to service.
Attracting over two million attendees from all over New York and the world, HARLEM WEEK offers over 100 free and low-cost events at renowned venues across Harlem and beyond. From July 29 through August 25, attendees can enjoy cultural events ranging from culinary, health and wellness, technology, arts, entertainment and more celebrating the accomplishments of women across the world and members of the LGBTQ+ community. Festival highlights include A Great Day in Harlem (July 29), Youth Conference & Hackathon (August 1), NYC Economic Development Day (August 9), Summer in the City (August 18), HARLEM DAY (August 19), and the Percy Sutton Harlem 5K Health Run & Walk (August 25).
"For over four decades, HARLEM WEEK has focused on showcasing and celebrating the beauty and diversity of Harlem by promoting its various ethnic groups, its history, culture, arts, religion, entertainment and sports," said Lloyd Williams, President of The Greater Harlem Chamber of Commerce , "This year we are excited to continue to make this festival a national destination and celebrate women of the past, present and future as well as members of the LGBTQ+ community by showing how they are an integral part of the Harlem community."
The 2018 HARLEM WEEK celebration is made possible by generous support from sponsors including: NYC & Company, Empire State Development Corporation, Upper Manhattan Empowerment Zone, NYC Department of Cultural Affairs, The Greater Harlem Chamber of Commerce, JetBlue, Emmis Communications, Whole Foods, NY1/Spectrum, American Urban Radio, and New York Daily News.
This year's HARLEM WEEK festivities will include events at Marcus Garvey Park, U.S. Grant National Memorial Park, The Apollo Theater, The National Jazz Museum in Harlem, Columbia University, Schomburg Center for Research in Black Culture, Harlem School of the Arts, Dance Theater of Harlem, The Cathedral Church of St. John the Divine and more.
For more information, please visit https://harlemweek.com/
---