---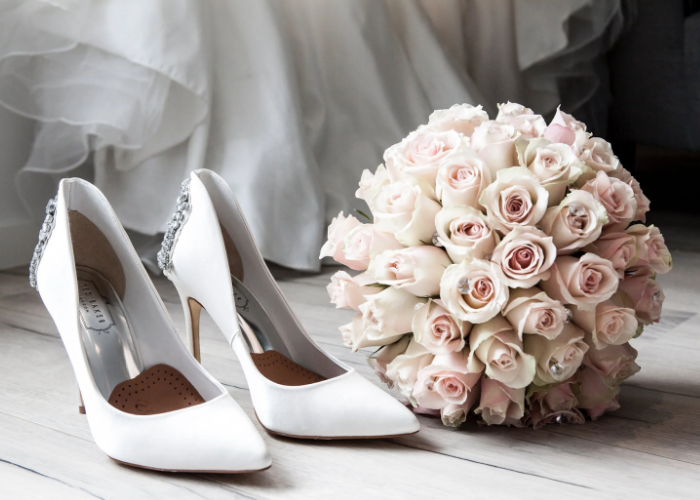 Are you attending a wedding ceremony soon, but don't know how to dress stylishly? Don't worry, we've got you covered! In this blog post, we will give you 4 tips on how to look your best at a wedding. Whether you are the bride or groom, or a guest of the wedding party, these tips will help you look sharp and elegant. So put on your best outfit and read on for some fashion advice!
1. If you are the bride or groom, opt for a classic look
A simple white dress for the ladies and a black tuxedo for the gentlemen always look chic and elegant. You can't go wrong with this timeless look! If you are a member of the wedding party, it is advisable to match your outfit to the theme or color scheme of the wedding. This will ensure that you look coordinated and put together. For example, if the wedding is taking place in a garden, you may want to wear pastel colors or floral prints. If the ceremony is more formal, then stick to classic black and white. If you are the mother of the bride, for example, you will want to dress appropriately and not upstage the bride! Of course, it is important to be comfortable as well as stylish. Choose an outfit that is not too tight or restrictive, and make sure you can move around easily. You don't want to be fidgeting with your clothes all day! As a general rule of thumb, it is always better to be overdressed than underdressed for a wedding. This means that you should err on the side of caution when deciding what to wear. 
2. Another important aspect of wedding attire is accessories
The right accessories can make any outfit pop. If you are the bride, consider a statement necklace or a pair of earrings that will complement your dress. For the gentlemen, a handsome watch or cuff links can add a touch of class to your look. If you wear a suit, make sure your shoes are polished and clean. Guests of the wedding should avoid wearing too much jewelry, as this may upstage the bride or groom. It is also important to be mindful of your hairstyle. If you have long hair, you may want to wear it up in an elegant bun or chignon. Gentlemen should make sure their hair is neatly combed and styled. This is not the time to experiment with a new hairstyle! If you are unsure of what to wear, it is always a good idea to ask the bride or groom for guidance. They will be able to give you an idea of the dress code and what would be appropriate for the occasion.
3. Pay attention to the details
It is the little details that can make any outfit special. If you are the bride, consider having your dress custom-made or adding some unique embellishments. This will make sure that you stand out from the crowd and look truly stunning on your big day. For the gentlemen, make sure your suit fits well and is tailored to your body. This will ensure that you look sharp and handsome. Guests of the wedding should also pay attention to the details of their outfits. Choose shoes that are comfortable but also stylish, and make sure your clothing is wrinkle-free. It is also a good idea to carry a small bag or clutch with you, as this can come in handy for holding essentials like lip balm or tissues. The details of your outfit will show that you have made an effort to look your best, and this will not go unnoticed by the bride and groom.
4. Change outfits during the wedding
If you are the bride or groom, you may want to consider changing into a second outfit for the reception. This can be a nice way to mix things up and add some variety to your look. A short cocktail dress or an elegant jumpsuit can be a great option for the ladies. For the gentlemen, a crisp white shirt and trousers or even a tuxedo jacket with jeans can be stylish and comfortable. Guests of the wedding should also think about changing into something more comfortable for the reception. A pretty sundress or flowy skirt can be perfect for dancing the night away. Whatever you choose to wear, make sure you feel confident and beautiful! The wedding day is a special occasion, and you should take the opportunity to dress up and enjoy yourself. Also, don't forget to have fun and take lots of pictures!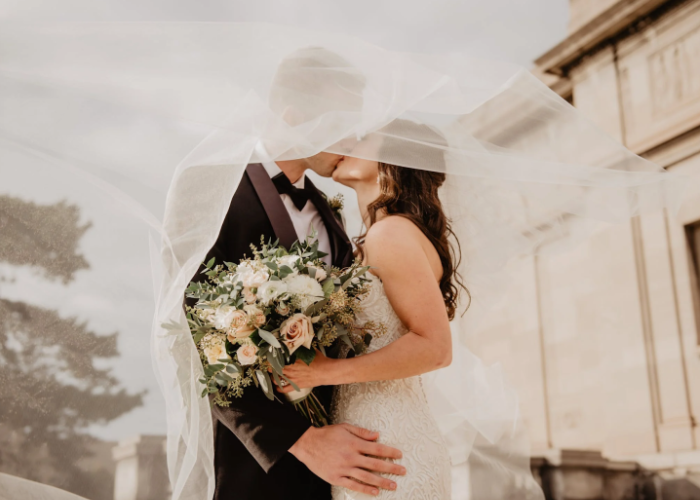 These are just a few tips to help you dress stylishly for a wedding ceremony. With a bit of thought and effort, you can make sure that you look your best and enjoy the day. So, start planning your outfit today! And, don't forget to have fun! Thanks for reading!
---