---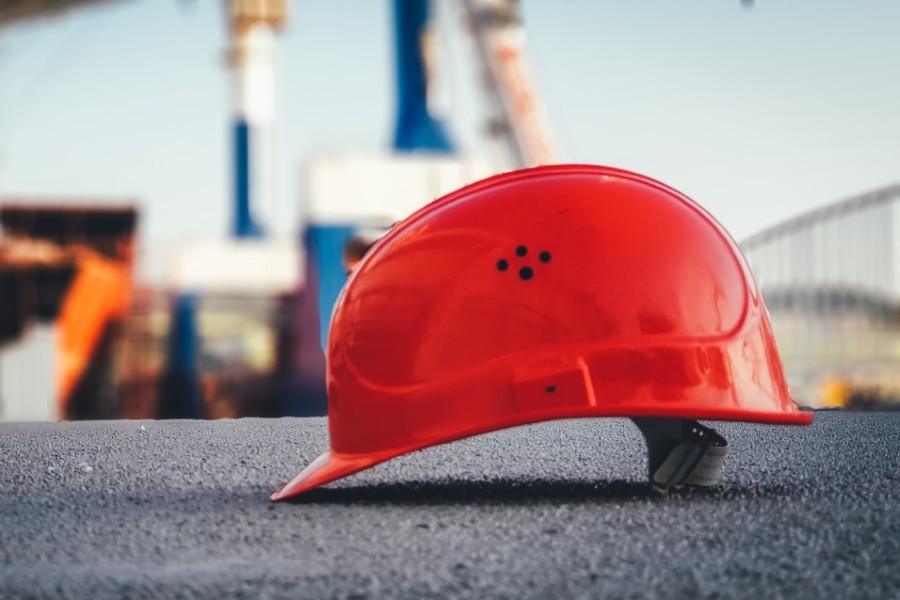 Are you thinking of taking on a construction project but not sure where to start?
It can be overwhelming trying to coordinate it all, so here are some must-consider elements that will help make your job easier! From checking local codes and applicable paperwork to getting the right contractor for the job, we'll cover everything you need to know in order to get started. Read on for more detailed information about how best to plan and execute your next construction project.
Research the regulations and requirements in your area 
Building codes are essential to ensure structural safety and adhere to local ordinances. Every jurisdiction has its own set of rules and regulations regarding building construction, and it's crucial to research them before starting any project. Not doing so could result in fines, legal issues, and the possibility of having to halt construction. Issues such as plumbing and electrical systems, fire safety, and handicap accessibility are just a few of the items that need to be addressed when complying with building codes. Whether it's a small renovation or a complete construction project, being compliant with building codes is not only mandatory but also ensures the safety of those who use the building.
Estimate the cost of materials, labor, and other costs associated with the project 
Construction projects can be expensive, and it's essential to have a clear understanding of the costs before beginning. This includes not only the materials needed for the project, but also the cost of labor, permits, inspections, and any other associated fees. It's important to budget and plan accordingly to avoid any surprises or delays in the construction process. Most construction products can be found at competitive prices, so be sure to shop around and compare your options before making any purchases. If you're working with a contractor, be sure to get detailed quotes and discuss any potential additional costs that may arise during the project.
Figure out how long it will take to complete the project 
If you have a specific deadline or timeframe in mind for your construction project, it's important to plan accordingly. Factors such as weather conditions, availability of materials, and unexpected issues can all impact the timeline of a construction project. It's best to discuss a realistic timeline with your contractor and make sure everyone involved is on the same page. Any changes to the timeline should be communicated clearly and promptly to avoid any misunderstandings. In addition, it's important to build in some buffer time for unexpected delays or issues that may arise. This will help ensure that the project is completed on time and within budget. It's always better to plan for potential delays rather than being caught off guard.
Hire an experienced contractor 
Are you planning a construction project and feeling overwhelmed with the details? Look no further! Hiring an experienced contractor who has completed similar projects can alleviate much of the stress you may encounter during the process. You want someone who knows the ins and outs of your project type and can offer solutions when unexpected issues arise.
The right contractor can not only provide you with peace of mind but also bring your vision to life efficiently and effectively. Don't take chances with your project, hire an experienced contractor today. They'll handle the details so you can focus on the end result. It's important to do your research and get recommendations from trusted sources before deciding on a contractor. Take the time to meet with potential contractors and discuss your project in detail to ensure you find the right fit for your needs.
When you plan a construction project, there are many things to consider and steps to take. As you prepare for the project, be sure to do plenty of research into the regulations and requirements in your area so that your construction project is compliant with local building codes. Doing this preparation can help to prevent costly mistakes down the road. Once you have a better understanding of the requirements, calculate an accurate cost estimation for materials, labor, and other costs associated with the project. This will help guide how long it will take to complete the project and how much money you'll need to budget accordingly. Look into ways of recycling materials or finding cost-effective alternatives for certain items in order to stay within your budget. It's also important that you hire an experienced contractor who is familiar with construction projects similar to yours and make sure you have a clear plan in place so that unexpected expenses don't derail your budget. Planning ahead for every aspect of your project can save time and money as well as increase satisfaction in the end result! Allocate ample time for planning: it really pays off!
---