---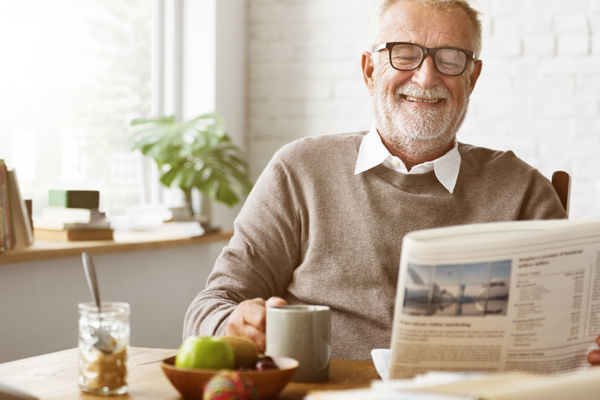 Retirement is something that nearly everyone looks forward to. Your golden years are the time when you finally get to fully enjoy the fruits of your labor and the life that you've created for you and your family. For many, it's the time to take that trip they've always dreamed of, dedicate themselves to new hobbies, and spend time with their loved ones whenever they please.
While retirement can be all that and more, it can be difficult to get the timing correct, which is essential to making the most of this time. Get it wrong, and you could find yourself in a serious financial predicament.
To prevent that from happening to you, you need to make sure you're prepared for life without the income and stability that comes with working full time. Before deciding to retire, look for these 4 signs so you can be ready to make the most of your golden years.
You Have a Retirement Budget Established
The most important aspect of getting ready to retire is having your finances in order, which starts with a well-planned budget. If you haven't sat down and created a thorough budget detailing all of your financial needs (and luxuries), you're not ready to retire.
When creating a retirement budget, keep in mind that you need to account for all of your current fixed and variable expenses, as well as how much money you'll need to support the type of retirement lifestyle you'd like to lead. For instance, if you plan to travel frequently, you'll need to have enough money saved to pay for travel expenses and other luxuries. You'll also need to have money for emergencies like home repairs, medical necessities that may not be covered by insurance, and more.
If you create your budget and it looks like you're not in a position to retire just yet, you can use this retirement budgeting worksheet to speed up the process and get you on the right track.
You Know Exactly How You'll Pay for Things
For most individuals, this will be their retirement savings and Social Security. However, for those who haven't saved enough, or just don't want to be in the position where they have no source of income, there may be other options as well.
For many retirees, supplementing their savings with a source of income from consulting, part-time work, or even investments is a much better safety net. Before you retire, you'll need to know exactly how you will pay for things.
Consider your options and what you feel most comfortable with. Are you confident in your budget and savings or will you be in a constant state of worry without income flowing into your account? You may even be able to do both, live off your savings for a year or two to fully enjoy retired life, then partially come out of retirement to do some consulting on the side.
You could also use a reverse mortgage calculator to see if getting a reverse mortgage on your home could help you free up a substantial amount of money to support your lifestyle without having to work at all.
In addition to covering expenses, you should make sure you have everything in order to cover your medical needs as well. Consider your insurance during this time and make changes as needed to ensure you have the coverage you need.
You've Rid Yourself of Debt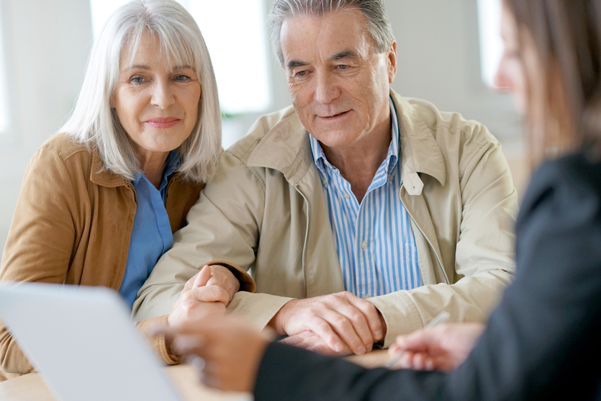 While you have a steady income, debt is usually fairly manageable. However, you don't want anything hanging over you once you retire. Credit card payments and other sources of debt simply eat away at your monthly budget, reducing how much you have to live off of.
Even if you only have minor debt, it's not ideal to go into retirement until you've eliminated it from your budget, since you will likely be on a set income. Come up with a plan for how to cancel out debt—this may mean reducing how much you're putting into your retirement. While that might sound counterintuitive, if you're at or very close to your savings goal, this can be highly beneficial.
How so? As you know, many sources of debt are accompanied by interest. If you can eliminate your debt and avoid paying interest into your retirement years, you'll be in a much better financial position. Try using a debt payoff calculator to help rid yourself of debt as quickly as possible.
You're Emotionally Ready to Shift into Retired Life
Beyond financial considerations, another important sign to look for is that you're emotionally ready to move into retired life. While a lot of people look forward to having a lot more free time, it isn't suited for all personalities, especially if you're on the younger end of the spectrum.
70% Off Lenses on Single Frames Over $100 (Valid now through 12/31)

Consider what you'll do with this extra free time—will you travel, take up a hobby, move closer to family to spend more time with your grandkids? It's important to consider your emotional readiness because for some, going into retirement can mean feeling a loss of purpose, loneliness, or even depression.
With these 4 signs in mind, you'll have a better idea as to whether you're ready to retire soon, or if you should continue on the path you're on for a while longer.
---