---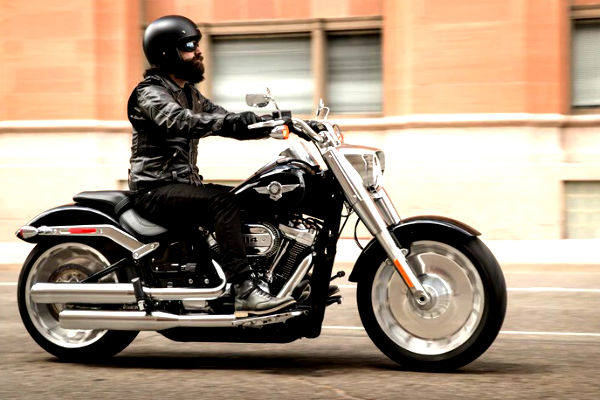 If you live in a major city, there are plenty of ways to get around. There are public and private transportation methods.
If you reside in a rural area or a small town, you won't have as many options.
Different transportation methods have pros and cons, especially right now, when people still have pandemic fears. Various transportation methods also indicate some things about you.
We'll talk about four transportation methods right now. When we finish, you should be able to decide which one is for you.
Buses
Most cities and towns have buses. The larger cities will have more bus routes than the smaller ones. If you ride the bus:
It does not cost very much
You sometimes have to wait in the cold and rain
Bus riders are not required to wear seat belts. This means that if the bus ever collides with another vehicle, you might sustain any injury.
However, you probably don't need to worry about that very much. Buses are bigger than most other vehicles, so if anything hits a bus, the bus will probably be better off than whatever hit it.
Buses are good in the sense that you can ingest alcohol and take one home. When you do so, you don't endanger anyone, as you would if you drove home after drinking.
When people see that you ride the bus everywhere, they might assume that you don't have car money.
It's true that some individuals don't buy cars because they can't afford them, but that's not the only reason.
Some people prefer to take the bus because they're too old to drive, and they don't see as well as they once did. Others don't want to bother paying the insurance and vehicle upkeep costs. Still, it's true that some people will judge you harshly or look down on you if they find out you're a regular bus rider.
At the moment, you also have to wear masks on buses because of Covid-19. In a pandemic, a crowded bus is not an ideal place to be. You should keep that in mind if you have an immunocompromised condition.
Trains
Very few towns have trains, and only the larger cities do, such as New York or Philadelphia. Trains:
Don't cost that much to ride
Can run underground or on elevated tracks
It's nice having another public transportation option that does not cost very much. It's perfect if you live in a city with trains and buses if you don't want to drive or don't own a car.
Right now, trains are like buses if you have Covid-19 concerns. They've enclosed spaces with many people, all of whom are supposed to wear their masks.
However, you can't enforce that, so if you get on a crowded train, there is some risk, even if you wear a mask yourself.
Trains are also not ideal if you have claustrophobia. If you take a New York train, and it goes underground, it can stop on the tracks sometimes for several minutes.
This makes some people nervous. You're underground with many strangers, and often, the homeless stay or even live in the train system. Some of them are mentally ill, or they don't smell very good.
Much like with buses, some individuals turn up their nose at train passengers. They feel like they're inherently better than you if you take public transportation. It's an income inequality thing: if you don't make as much money, you're more likely to be a train or bus passenger.
Cars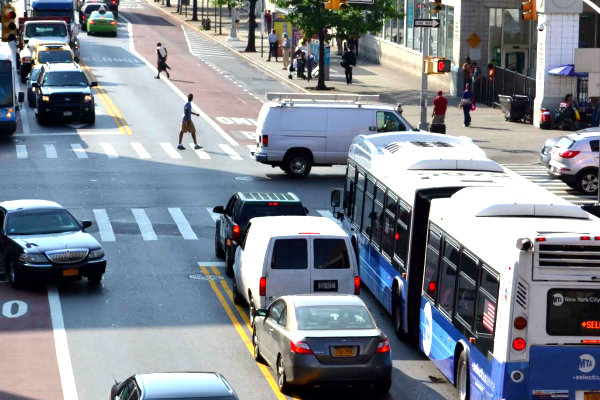 If you own a car, that indicates you have enough money for the vehicle itself, the insurance, and the upkeep. This suggests to some people that you're middle class, or you're at least upwardly mobile.
However, that's not always an accurate assessment. In some cities, towns, or more rural areas, you need a vehicle to get around because you have fewer public transportation options. In some locales, there maybe none at all.
In some large cities, car ownership is impractical. If you live in New York, there are plenty of licensed drivers who don't own cars because they're apartment dwellers, and there's no street parking. It makes no sense to get a car when there are trains and buses, no matter how much money you're making.
At the moment, Covid-19 is probably the best reason to buy or lease a car. If you drive, that means you don't have to be on public transportation, packed in with people shoulder-to-shoulder. If you stay in your own car, you don't have to wear a mask when you're commuting.
You also don't have to wait around for a bus or train. You can go wherever you want, whenever you want, provided you have gas money and insurance.
Ride Shares
If you use rideshares like Uber or Lyft all the time, that also signals to people that you have money. That's because, of the transportation methods we've mentioned, this one is the most expensive.
It costs a bit to get around this way, but it is convenient. You just use the smartphone app, and a vehicle comes to you. You don't need to wait around very long in most cases.
You can ingest alcohol and get rideshare, and you're staying off the road while intoxicated, which is excellent. However, once again, you're in an enclosed space with someone.
As long as both of you wear your masks for the entire ride duration, you might be okay taking that risk.
Of course, nothing says that you have to stick to just one of these transportation methods. You can own a car but still ride the bus or take the train sometimes. You can also get rideshare occasionally, depending on the circumstance.
As for people judging you by how you get around, it's best to ignore them. No one should ever make anyone else feel bad because of whether they take public transportation or any other conveyance method.
---