---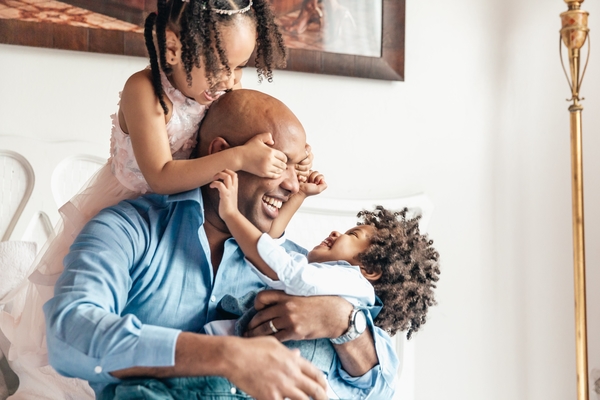 Being an adult is serious business. It comes with a lot of expectations, commitments, and responsibilities.
With so many things weighing them down, grownups often get caught up in a routine and fail to stop and smell the roses, so to speak. Now that most employees are working from home and very few recreational facilities are open, many people have more free time in their hands than they know what to do with. It's the perfect opportunity to slow down a bit, recharge, and let loose a little.
Channeling your inner child is a great way of letting go of your pent-up stress. If you have a free day and a lot of energy left in you, we recommend these 4 fun activities that you can do without leaving the safety and comfort of your home:
Play Backyard Games
No one said that adults can't play children's games. Do you live with other people and do you have a backyard? If you answered yes to both, then why not enjoy their company and the view by playing a few games from your childhood? You can play tag, hide and seek, sardines, or even hopscotch without a lot of preparation.
If you're feeling like making an event out of it, you can also organize an end-of-summer tournament where you can compete in classic backyard games like cornhole toss, croquet, lawn twister, musical chairs, or ring toss. Your companions will enjoy remembering their younger days while participating in the games. Make sure you're wearing your Burlix moving socks to give your feet extra support while you're running around.
Dress Up Together at Home
One of the downsides of being cooped up at home is not having a reason to dress up. You're not going anywhere, so what's the point of making an effort to look your best? However, morning routines like dressing up for work can actually help you take control of your schedule and focus on the task right in front of you. If dressing up can prepare you for work, then maybe the same activity can help you unwind and forget your responsibilities, if only for a short while.
A dress-up party can set the mood for fun and games inside your home. Decide on a theme first; something as simple as your childhood dream job or favorite fictional character should do. Then, check your closet and find clothes that can help you dress the part. To up the ante, you can vote for the best-dressed participant and exempt the winner from doing a particular chore that day. Don't forget to take pictures of the contestants to commemorate the event!
Use Your Imagination and Make Art
No one's ever too old to make art. Engaging in artistic pursuits can help clear your mind, relieve feelings of stress, and improve concentration.  You can make art using a piece of paper, your computer, or even the everyday items you use at home—you are limited only by your imagination. If you're not good at making things with your hands, don't worry; remember that you're doing the activity for yourself and no one needs to judge your artwork. You can also crochet, make music, write songs and poems, or even shoot a short film on your phone. It's all up to you.
Try Something You've Never Done Before
Kids can be fearless; they're often willing to take risks and try things that they've never done before. Adults are expected to be less reckless, but that doesn't mean you shouldn't try to expand your horizon. Even if you're stuck at home, you can try out things for the first time. You can learn a new recipe, do a virtual tour of a museum you've never been to, or sign up for a free course on a subject matter that has always fascinated you.
It's important to rest every now and then, especially now that there's a very fine line between work and life. When you find it difficult to disengage from your commitments and obligations, try to look back at the things you liked to do as a child. You might just discover that you've never outgrown your love for these childhood activities.
---