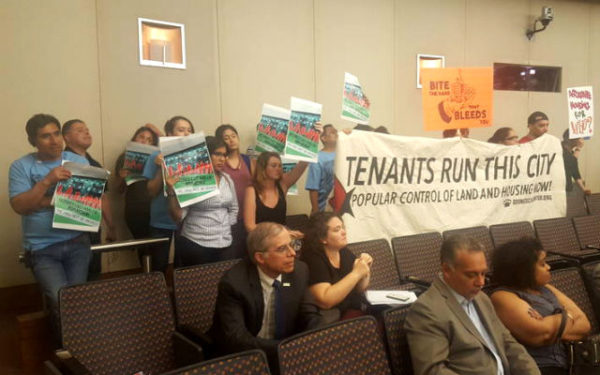 A controversial city plan to rezone much of East Harlem gained a key approval Monday when the City Planning Commission voted to approve the plan, a city spokesman told Patch.
The CPC voted 10 in favor, one opposed and one abstaining to pass the East Harlem rezoning plan, a DCP spokesman said. The City Council will now have 50 days to deliberate and make the final vote on the plan.
In two previous votes, both Community Board 11 and Borough President Gale Brewer opposed the city plan as it was submitted. Both the community board and Brewer decided not to support the plan until it was modified to better reflect the East Harlem Neighborhood Plan — a community planning initiative spearheaded by Council Speaker Melissa Mark-Viverito in 2015.
The plan would rezone some areas of the neighborhood for high-density capacities, which could mean towers as tall as 35 stories. According to a draft scope of work, the city projects the plan could add more than 4,000 residential units to East Harlem. But Brewer and the community board doubted that new housing units created by the plan would be affordable for Harlem residents.
Brewer even called the plan "rezoning done the wrong way."
"East Harlem needs a plan that better preserves neighborhood context, makes real up-front commitments to affordable housing preservation, spreads new development across a wider area, and addresses the many other needs that were identified by this community in the process that produced the East Harlem Neighborhood Plan," Brewer said in a statement when she announced opposition to the plan.
The CPC and its chair Marisa Lago did not share those same concerns.
"The Department's rezoning proposal for East Harlem is a nuanced and balanced approach that is responsive to the community's plan," Lago said before Monday's vote.
Areas of East Harlem with an existing character will be preserved while under-built areas and areas along major avenues will be rezoned for greater economic development, Lago added.
But many in the East Harlem community simply don't want any rezoning. During a June Community Board 11 vote on the proposal neighborhood activists slammed the rezoning plan as a "scam" promoting gentrification and displacement in East Harlem for nearly two hours. The meeting ended with activists rushing the stage to effectively shut down the vote.
To mitigate those concerns the city will adopt height limits that ensure no new developments allowed by the rezoning are built taller than 32 stories, Lago said. East Harlem's Taino Towers — some of the neighborhood's largest developments — stand 35 stories.
"I recognize that we are taking this vote against a backdrop of some voices in the community that are opposed to any rezoning. The reality is that, under the current zoning, market rate housing can be built in East Harlem – without ANY requirement for affordability," Lago said in a statement.
---
---
Via Patch
Related Articles
---