---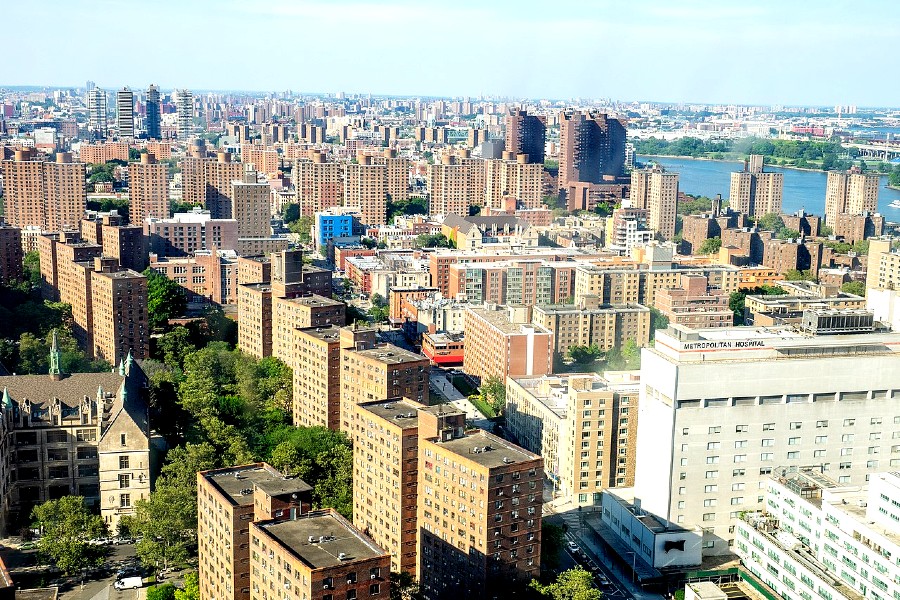 The New York Community Trust today announced $5.7 million in grants to 33 nonprofits from Harlem to Hollis that are working to improve lives in America's largest city.
As New York's community foundation, The Trust brings together the contributions of donors past and present to provide financial support to nonprofits that are working to address both timely challenges and advance long-term, structural change.
This latest round of funding supports nonprofits working on an array of issues — including behavioral health, affordable housing, education, and workforce development.
"This is a time of transition for New York — a time when our city is moving out of the depths of the COVID-19 pandemic and confronting a series of new challenges," said Shawn V. Morehead, The Trust's vice president for grants. "This new round of funding will help nonprofits face these challenges and support their efforts to make the city a thriving, more equitable place to live."
The following is the full listing of grants awarded today by The Trust. Longer descriptions of the programs supported are available upon request.
Behavioral Health
Coalition for Behavioral Health: $175,000 to merge two membership agencies advocating for New York's mental health and addiction treatment providers.
Vibrant Emotional Health: $225,000 to train family caregivers on how to build stronger
relationships with infants and toddlers who exhibit emotional and behavioral problems.
People with Disabilities
Kings Bay YM-YWHA: $50,000 to establish a Brooklyn-based summer camp program for school-aged children with blindness and low vision. This will be the first camp of this type in New York City.
Fair Housing Justice Center: $164,000 to protect housing rights for people with disabilities in New York.
Older Adults
Brooklyn Public Library: $118,000 to help older Brooklyn residents connect and engage with online programming.
Service Program for Older People: $100,000 to provide mental health services to older adults who are experiencing significant mental illness and emotional trauma as a result of the pandemic.
Education
Alliance for Quality Education: $180,000 to ensure the state provides equitable funding to the city's schools in conjunction with a recent court ruling. The ruling — which requires the state to make good on decades of underfunding to city schools — followed a successful, 30-year legal battle that was supported by The Trust.
Teachers College, Columbia University: $250,000 to help recruit and retain 50 new teachers from underrepresented backgrounds in the city's public schools.
Human Justice
Family Justice Law Center: $200,000 to bring litigation on behalf of families
harmed by the city's child welfare practices.
Haitian Women for Haitian Refugees: $140,000 to provide case management, support groups, and information about legal rights to Haitian immigrants, many of whom are women who have survived gender-based violence.
Her Justice: $270,000 for legal representation for low-income women and advocacy to reform child support proceedings in New York State.
National Mobilization Against Sweatshops: $145,000 to raise awareness about the exploitation of home health aides and campaign to end 24-hour workdays.
Human Services
Anthos Home: $300,000 to create an efficient system to match people with city housing vouchers to available apartments.
New York University: $300,000 to study the effectiveness of a child maltreatment
prevention program for mothers with post-traumatic stress disorder.
Jobs and Workforce Development
Center for Employment Opportunities: $125,000 to expand an employment program for the formerly incarcerated. The program offers training in fields such as technology, construction, skilled trades, and human services.
Youth Development
Beam Center: $90,000 to expand a science and creative design program to introduce high school students to high-demand fields, such as construction and design.
Reel Works: $125,000 to expand a media skills training program that creates career opportunities for young people with unions and media companies.
Youth Justice Network: $175,000 to help formerly incarcerated youth successfully transition back to their home communities.
Arts and Culture
Association of Performing Arts Professionals: $125,000 for technology enhancements that will expand virtual programs for performing arts professionals.
Chicken & Egg Pictures: $265,000 to help documentary filmmakers complete,
premiere, and increase the social impact of their films.
Latinx Arts Consortium of New York: $150,000 to bolster advocacy and preservation among a network of Latinx arts and cultural groups in New York City.
Conservation and Environment
Businesses for Conservation and Climate Action: $150,000 to support groups with Indigenous leadership as they advocate for more cooperative and respectful stewardship of the nation's public lands and resources.
Caribbean Mangrove Coalition: $175,000 to conserve and expand mangrove forests in Puerto Rico, the Dominican Republic, and Cuba.
Community Foundation Opportunity Network: $150,000 to create a national network of community foundations to address climate change.
Clean Energy Group: $150,000 to replace fossil fuel power plants used to meet peak
demand with cleaner alternatives in the city and nationally.
Environmental Law Institute: $195,000 to educate state, federal, and international judges about climate science so they are better prepared to address burgeoning legal issues.
First Peoples Worldwide: $150,000 to protect the interests of Indigenous people affected by the mining of minerals needed to transition to clean energy.
International Union for the Conservation of Nature: $250,000 to develop and test an international certification system for nature-based processes, such as preserving existing wetlands and regrowing clear-cut forests, that can reduce greenhouse gas emissions.
Urban Sustainability Directors Network: $150,000 to help local government officials learn how to use green space for climate mitigation and adaptation in urban settings.
Urban Green Council: $150,000 to support the successful implementation of local climate legislation governing the energy efficiency of city buildings.
Yale School of the Environment: $150,000 for fellowships to graduate and undergraduate students of color at leading environmental organizations.
Technical Assistance
Nonprofit New York: $150,000 to help nonprofits develop management and personnel practices to deal with an array of new challenges in the wake of the pandemic.
Community Development
Bronx Community Foundation: $175,000 to engage Bronx residents and community groups to develop a plan for strategic philanthropic investments in the borough.
The New York Community Trust
The New York Community Trust is a public charity and New York City's largest community foundation. It connects generous people and institutions with high-impact nonprofits making the City and its suburbs a better place for all. It builds stronger communities, influences public policy, fosters innovation, improves lives, and protects our environment.
Related Articles
---