---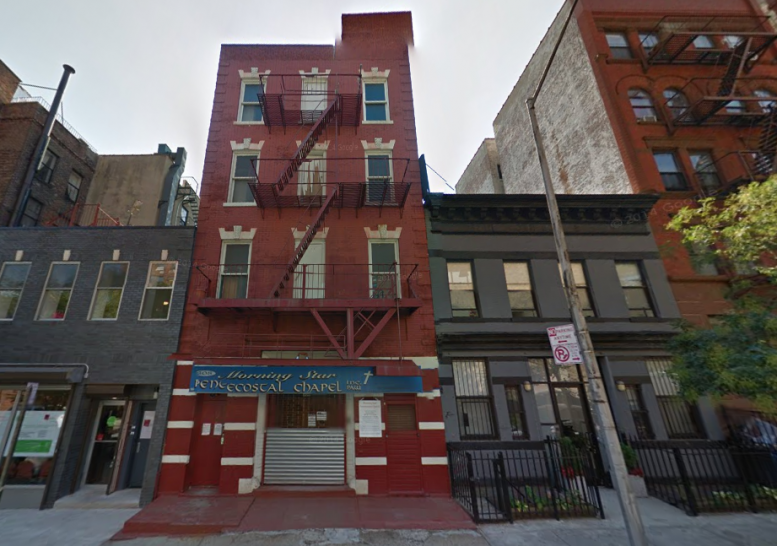 Central Harlem hasn't seen quite as much development as the area southeast of 125th Street, but developers have finally started paying attention to the quiet and transit-rich blocks next to the City College campus. The latest project headed to the neighborhood is an 11-story residential building at 308 West 133rd Street, between St. Nicholas Avenue and Frederick Douglass Boulevard.
The 105-foot-tall development will have 46 apartments divided across 37,500 square feet of residential space. Average apartments will measure roughly 815 square feet, meaning that rentals are likely. At that size, the units will probably be one- and two-bedrooms, and we'd expect students from City College and Columbia University will find the location attractive.
Those apartments will be stacked on top of 2,600 square feet of medical offices on the ground floor and cellar. The first two floors will hold two units each, and the remaining stories will have four to five units a piece.
Greenwich Village-based architect De-Jan Lu will handle the design, and permits list Levi Balkany as the developer. Balkany's father, Rabbi Milton Balkany, was sentenced to prison four years ago for his involvement in an insider trading scandal.
The 6,200-square-foot development site includes a two-story townhouse and a four-story brick building. A Pentecostal church still owns the larger structure, and a couple with an address in Greenwich Village bought the turn-of-the-century townhouse for $1.06 million in 2009. Neither property has changed hands recently.
Full demolition plans haven't been filed for either building, but the church has been slapped with vacate orders twicce in the three years, after inspectors from the FDNY noticed that the rear wall of the building was sagging and rotting. Then alteration permits approved in February called for partial demolition and repair of at least one of the exterior walls.
This project benefits from juicy R8 zoning, which allows the developer to build tall and waives parking for new buildings on lots smaller than 10,000 square feet. It's also situated in an attractive part of Harlem. The 1/2/3 and A/B/C trains are both close by on 135th Street, and St. Nicholas Park is next door .
Via New York Yimby
---