---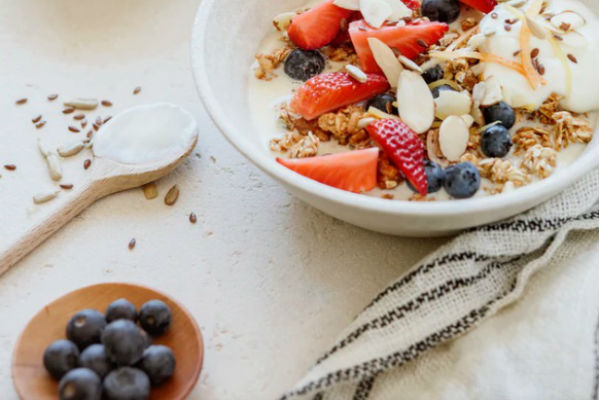 Harlem is a fast-paced, exciting place to live – a place that moves with the times and yet is proud of its history too, and which however much it may change on the surface, always retains its sense of community. Harlem is also famous for its food of course, and you won't have far to travel to find an exciting place to eat. Sometimes, as Harlem often shows, the traditional ways are the best, so here are three old school breakfasts which give you the perfect start to the day, especially if you'll need lots of energy to make the most of it.
Oatmeal and Fruit
Oatmeal is one of the simplest breakfasts of them all, and yet it can also be delicious, warming and full of slow-release energy to help you through the day. As the name suggests, at its heart is one simple, natural ingredient: oats. Other forms of porridge, an interchangeable term often used in Europe, can be made from polenta or cornmeal. The way to make oatmeal more exciting, and even more nutritionally beneficial, is to add fruit to it, and two of the very best varieties of fruit for this purpose are banana and blueberries. Simply slice them up and sit them on top of the oatmeal or mix them into the bowl. It's a breakfast utilized by some of America's finest athletes and Olympians, and it's perfect for Harlem's life too.
Muesli
Muesli is a cereal dish that originated in Scandinavia but has become incredibly popular across America, and its versatility is the key to its success. It can be eaten cold straight out of the packet with milk, heated up and eaten like oatmeal, or blended with natural yogurt. For a high-quality muesli cereal at a great low price, look to the Bob's Red Mill brand. They use a choice blend of natural ingredients including oats and whole grain wheat, almonds, walnuts and raisins, giving a great taste every time as well as a welcome hit of energy at the start of the day.
Waffles
Harlem was settled by Dutch immigrants in the 17th century, and while it has been through plenty of changes since then, you can still see evidence of its Dutch heritage. With that in mind, what better breakfast food could there be in Harlem than waffles, which also have their origins in the area of Belgium and Netherlands known as the 'low countries'? You may not think of waffles as being particularly healthy, but that depends on how you cook them and what you put on them. Once again, fresh berries will make a tasty and nutritious addition, or alternatively you could use a low-fat peanut butter spread or cinnamon.
Breakfast is the most important part of the day as it gives you the energy kick that wakes your mind and body up. Muesli, waffles and oatmeal, especially when mixed with fruit, make great breakfast choices, and they can be served and consumed quickly. Start the day as you mean to go on: with a healthy choice.
---