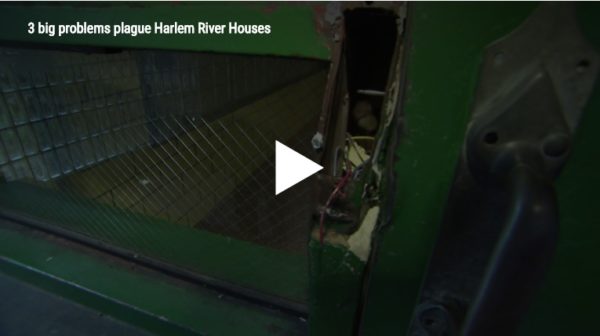 Brittany Hunter lives inside the Harlem River Houses and says there are so many problems in her building — and they start at the front door.
"It's not safe. Anybody could get it," Hunter said.
She said her front door lock has been broken for months, and the stairwells are disgusting, covered in urine and feces, and need to be cleaned up.
"Sometimes they poop in the stairwell. There's a lot of urine. It's disgusting. I want it cleaned," Hunter said.
A spokesperson for the New York City Housing Authority said "all NYCHA residents deserve safe, clean homes, and this situation is unacceptable. Staff will make sure garbage is picked up and the stairs are cleaned today, and they will install a new door cylinder by tomorrow."
---
Become a Harlem insider - Sign-Up for our Newsletter!
---
If you have a story, reach out to Monica Morales at PIX11 on Facebook.
Related Articles
---
VIDEO
---
"Dr. Harry Delany is a renowned Harlem born and raised surgeon, the son of the great jurist and civil rights leader, Hubert Delany...." This monthly post is made in partnership with Harlem Cultural Archives.