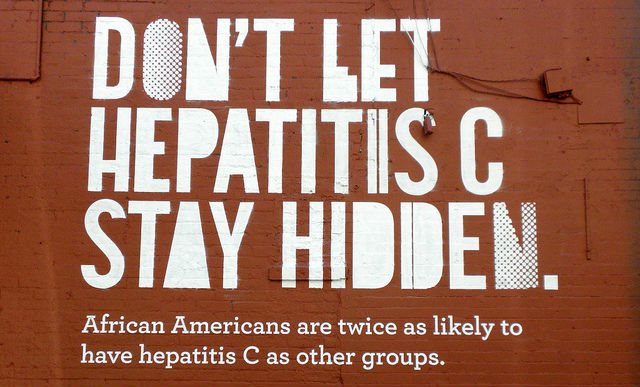 In support of National African American Hepatitis C Action Day, a coalition of community healthcare organizations are hosting a Hepatitis C Community Health Fair in Harlem. BOOM!Health will be offering free, rapid Hepatitis C testing using OraSure Technologies' OraQuick® HCV Rapid Test. Guidance and resources will also be available.
Related: Debra Fraser-Howze, Director of Government and External Affairs of OraSure Technologies on The Danny Tisdale Show HW Podcast >>>
The coalition includes the National Black Leadership Commission on AIDS, Inc. (NBLCA), Coalition On Positive Health Empowerment (C.O.P.E.), Harm Reduction Coalition, BOOM!Health and OraSure Technologies, Inc.
Did you know…?

It is estimated that 1 in 30 Baby Boomers (adults born between 1945 and 1965) have chronic hepatitis C (CDC)

Up to 75% of the people infected with HCV are unaware of their infection

Hepatitis C continues to affect African Americans at a higher rate, compared to other racial and ethnic groups.

Read more about this in the National Medical Association Paper, "Hepatitis C: A Crisis in the African American Community" <http://www.nmanet.org/images/pdfs/nma_hepatitis_c_consensus_panel_report_2013.pdf>

Moderator:
C. Virginia Fields, President and CEO, National Black Leadership Commission on AIDS, Inc.
Panelists:
Joan A. Culpepper-Morgan, Chief, Division of Gastroenterology, Harlem Hospital Center
Gloria Searson, President, Coalition On Positive Health Empowerment
Daniel Raymond, Policy Director, Harm Reduction Coalition
Sponsors:
American Liver Foundation
Gilead Sciences, Inc.
Health & Human Services Office of
Minority Health
New York City Community Trust
New York State Department of Health
AIDS Institute
New York City Council Faith Based
HIV/AIDS Initiative
Friday, July 25, 2014, 11:00am – 4:00pm
Adam Clayton Powell State Bldg Plaza – 163 W. 125th Street, Harlem, NY
Additionally, in support of the awareness day, Hadiyah Charles, will be honored at an invitation-only breakfast forum, "Sound the Alarm: Hepatitis C and Its Impact on the Black Community <http://www.nblca.org/events/nblcas-hepatitis-c-breakfast-forum-invitation-only/%3E> ." Moderated by NBLCA, the forum is intended as a call to action for community stakeholders and health care professionals throughout the city's five boroughs to combat Hepatitis C. It takes place at 8:30 AM at the Alhambra Ballroom in Harlem.

Related Articles