---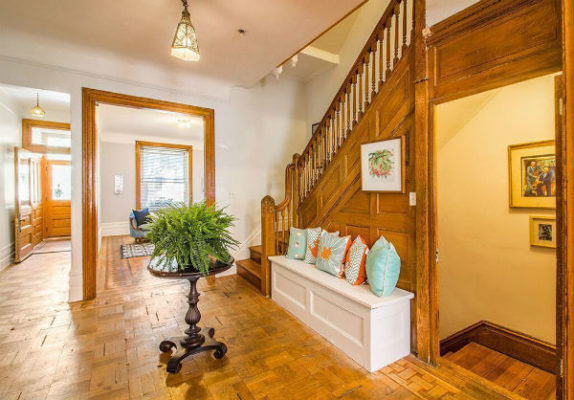 NY Curbed reports that this three-story townhouse in the Hamilton Heights section of Harlem comes with tons of ornate wooden details. Built in the late 1910s, the brownstone comes with wooden floors throughout the house, a wooden butler's pantry, original mantels, and the front and interior doors, which come fitted with crystal door knobs, according to the brokerbabble.
Other than that, the house is pretty sparsely decorated. In all, it features five bedrooms and three-and-a-half bathrooms all spread out over 3,300 square feet of space. In addition, there's a moderately spacious backyard, which is ideal for the coming summer months. The townhouse also features a washer/dryer in-unit.
The previous owner of this house purchased it for just $110,000 twenty years ago and has now listed it on the market for $1.995 million, which in many ways is also an indication of how in-demand the Hamilton Heights neighborhood has become. In recent months, houses in the neighborhood have asked $3.3 million for a 19th century townhouse, and $5.5 million for a 5,000-square-foot mansion. If the latter sells for its asking price, it will easily become the most expensive home sold in Harlem.
---