---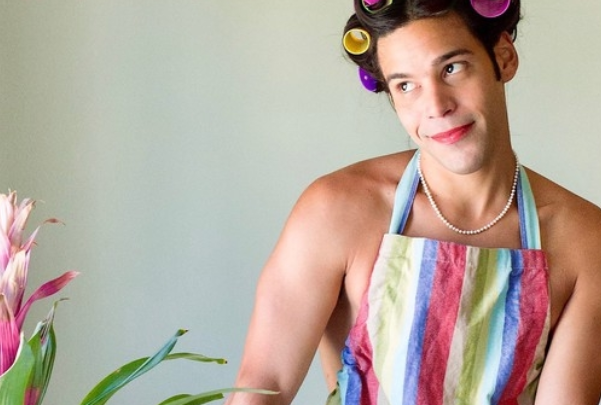 The Latino Film Market (LFM), a women-led nonprofit organization dedicated to educating the Latino community on the business of entertainment and showcasing Latino films, art, and music.
Today announced the official dates and film lineup for the 5th annual LFM Film Festival sponsored by Harlem Collective, Manhattan Neighborhood Network, and Connectemonos.
The seven-day film festival will be held July 26 to August 1, 2021, as a hybrid festival with films streaming online via digital festival platform Festivee and socially distanced outdoor celebrations bringing filmmakers, artists, storytellers, and audiences together in two of New York City's Latino rich communities, Washington Heights and Spanish Harlem.
"Despite the challenges the arts and entertainment industry faced in 2020, it did not stop filmmakers and storytellers from creating compelling and entertaining content," says Arilyn Martinez Cora, Founder and Director of the Latino Film Market. "As we work towards the reopening of New York City's cultural life, the Latino Film Market is thrilled to be able to continue creating spaces for Latinx artists to share their work and provide the tools, resources, and support they need to move forward in this industry."
Each year the film festival revolves around one key theme and this year we are celebrating Humanity, with the hopes of learning more about each other, being more compassionate towards each other, and learning to live together to move our society forward.
During the seven-day film festival, LFM will screen 72 Latinx feature films, short films, documentaries, animation, and student films from the USA, the Caribbean, and other Latin American countries (Argentina, Bolivia, Brasil, Chile, Colombia, Costa Rica, Cuba, Ecuador, El Salvador, Guatemala, Honduras, México, Nicaragua, Panamá, Paraguay, Perú, Puerto Rico, República Dominicana, Uruguay y Venezuela).
In addition to the film screenings, each day will be filled with virtual workshops on financing, marketing, and distributing films, and panel discussions with industry leaders.
Our artist's spotlights featuring talent in music and visual arts return and will be part of the hybrid programming.
Passes and tickets for the 2021 Latino Film Market Film Festival will go on sale after Memorial Day Weekend and will be available on the LFM website https://www.latinofilmmarket.org/.
Signature screenings, workshops, and panels including Opening and Closing Nights will be announced in the coming weeks.
For more updates on the LFM Film Festival, follow Latino Film Market on Facebook, Twitter, Instagram and at https://www.latinofilmmarket.org/ #LFM2021
2021 Film Selections: 
Animation:
Nuevo Rico (United States)
United Space of America (United States of America)
Documentaries:
The Second Encounter (Brazil)
Sandra's Return (Nicaragua, United States)
Who Killed My Brother? (Argentina)
Silvio Rodriguez: My First Calling (Cuba)
My Journey to the Everest (Chile, Nepal)
We Are Not Who They Say We Are (Honduras)
100 Hours of Fury (Honduras)
Too Long Here (Mexico)
Saving the Caretakers (Mexico)
Cantera 5v5 Docuseries (United States, Argentina, Brazil, Colombia, Italy, Spain)
Precarious and Resilient (Brazil)
The Light of the Shade: The Guarani Autonomy of Bolivia (Bolivia)
Currently, Me (Mexico)
Fighting for Environmental Justice: The Health Crisis at the US-Mexico Border (United States)
The Eternal Present (Mexico)
Outsiders (United States)
Ace San (Japan)
Experimental:
Black & White (United States)
Menage (Brazil)
AD Age (United States)
The Confessionary (Puerto Rico)
The Last Celebration (Mexico)
Features:
Vecinos: Love Thy Neighbor (United States)
Two Autumns in Paris (Venezuela, Paris, Paraguay)
The Longest Night (Ecuador)
The List (Paraguay)
Living Unscathed (Peru)
Music Videos:
Amor Psicodelico (United States)

Guaynaa – Buyaca (Puerto Rico)

Melissa is Dead (United States)
Podcasts & Other:
They Taught You Wrong: Metanoia – A Transformative Change (Mexico)
Not Dominican Enough (Dominican Republic, United States)
Post-Ugly Podcast (United States)
Shorts:
The American Dream (United States)
Letter of Wreck (United States)
Rhythm is Gonna Get (United States)
Confession (United States)
Defenseless (United States)
Super // Man (United States)
All Shadows (United States)
Do you Believe Me Now? (United States)
A Sorrowful Birthday (United States)
Hotheaded (United States)
#LOLASJOURNEY (United States)
After the Equinox (United States)
Notice Me (United States)
Limon Agrio (United States)

Perro de Calle (United States)

The Audition (United States)
Children of the Night (United States)
We: the beasts. (Bolivia)
Unconfessed (Italy)

Rutina (Puerto Rico)

Blanes St and Muller (Uruguay)

Sweet Potatoes (Mexico)

Webidemic (Venezuela)

Comuna (Cuba)

El Arrimo (Colombia)

Alba (Australia)

Stupid (Mexico)

Road to Mala Noche (Mexico)

Dreamer (United States)
Ideologies & The Promise (United States)
New to the City (United States)
Students:
Tesoro (United States)
7_minutos (Portugal)
Valentina (United States)
Malinchista (United States)
Web/New Media:
Brazzy Jazzy (United States)
Beer War (Argentina)
Latino Film Market Inc. is a women-led nonprofit organization dedicated to educating the Latino community on the business of entertainment and showcase Latino films, arts, and music in New York City and abroad.
The Latino Film Market's (LFM) vision is to provide upcoming Latino filmmakers with a network to acquire the necessary tools to promote, finance, and distribute their content.
Follow Latino Film Market on Facebook, Twitter, and Instagram.
Photo credit: Source.
---