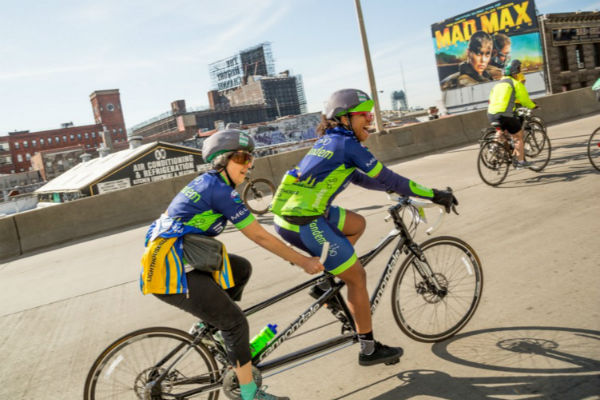 Multiple street closures will be in effect citywide on Sunday, May 1, 2016 from 2:00 AM to 6:00 PM, in support of the 2015 TD Five Boro Bike Tour, including a full closure of the lower level of the Staten Island bound Verrazano-Narrows Bridge. The upper level of the Verrazano Bridge will remain open in both directions throughout the event. In addition, traffic exiting the Hugh L. Carey Tunnel (Brooklyn-Battery Tunnel) will be diverted to Hamilton Avenue between 9:00 AM and 3:30 PM. The ramp to the FDR Drive from the Robert F. Kennedy Bridge will be closed between 7:45 AM and 12:00 PM, with all Manhattan bound traffic exiting at 125th Street.
For more information go to www.nycbikemaps.com/maps/five-boro-bike-tour-map/.
Related Articles
---
VIDEO
---
"We re-imagine, recreate, and redeem cultural omissions and misrepresentations of Blackness, for the culture. ...." This post is made in partnership with British Pathé.