---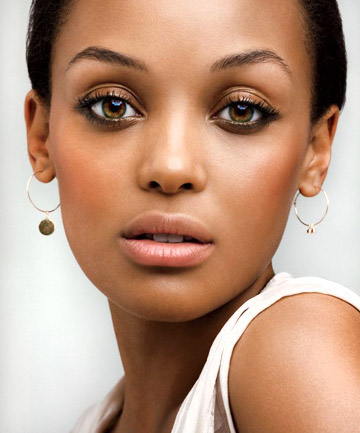 There is one trend that is seen all over and that is the natural brow look. You see it thicker and sometimes thinner, not really brushed and without any brow lining happening to fill out the empty spots.
On the contrary, it appears cleanly unkempt, an interesting combination that merely requires you to pluck out a few strands to keep the shape normally arching.
Related: Listen to Nicky "The Brow Lady" Mayers and Danny Tisdale on The Danny Tisdale Show on Harlem World Radio.
There is some form of grooming to keep the look natural, arched, but not always full or thin. Thick and possibly well-groomed Nicky's description of the natural brow.
If your brows are too thin and not full enough and you will like to achieve this look, "Brow Extensions" or "Brow Wig" application is required.
If you have full brows; all you need is a tweeze appointment brow specialist to arch your brows.
And if you still feel you need a brow product the Brow Gel (clear) or Brow Fixx (tinted brow gel with microfibers, available in blonde, brunette, dark brown) from the Brow Lady will do the trick.
Products: Brow Lady Brow Gel $18 or Brow Fixx $22

Bonus:  I hope you found this information helpful.  I would love to help you have the best eyebrows.
Each month I have openings for Complimentary 15-minute consultations ($49 Value, get 10% off using the HWMAG code).  During these consultations we briefly discuss your eyebrow issues, shape and come up with a solution. They are pressure-free and informative schedule an eyebrow consultation with The Brow Lady today. www.thebrowlady.com
No related posts found...
---