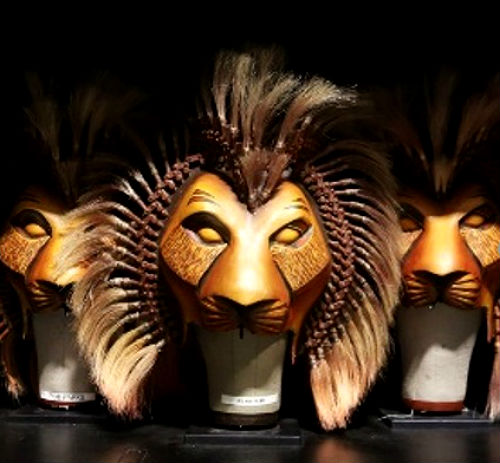 As 2017 comes to a close an interesting cultural milestone is reached. Disney's The Lion King celebrates 20 years on Broadway. This milestone is not only significant because of the length of time that the show has maintained its appeal on Broadway but because of its impact along the way. The Lion King is the third longest running musical in Broadway history. It is the highest grossing show of all time. It is one of only two shows in theatre history to generate five productions worldwide running 15 or more years. The Broadway production has played through three Presidential administrations, four mayoral elections, eight New York City team championships and the opening and closing of 600+ Broadway shows. Julie Taymor, the show's director, is the first woman in theatrical history to win the Tony Award for Best Director of a Musical.
Taymor, when asked about the show's appeal says, "It touches people, almost in their DNA, and that goes to the heart of what theater is all about." The show has touched people worldwide having played in over 100 cities in 19 countries on every continent except Antarctica. The Lion King is one of only two shows in theatre history to generate five productions worldwide running 15 or more years. The show has played to over 90 million people (more than the combined populations of Spain, Sweden, Austria, Switzerland, Greece and Ireland) and been performed in 9 languages (English, Dutch, Japanese, French, German, Spanish, Korean, Portugese, Mandarin).
The show has been groundbreaking in bringing people of color to Broadway and changing how Broadway is viewed. The show has employed over 200 South African cast members and many other additional staff members of color over its 20 year history. In fact long before Hamilton, The Lion King was the hip show on Broadway infusing major cultural touch points in a Broadway show to be enjoyed by a mass mainstream audience.
The Lion King officially marked its 20th Anniversary on Broadway on November 13th but continues to celebrate the season throughout the holiday season.
For additional interviews and information for feature stories contact:
Marko Nobles- 646-397-3686
No related posts found...
---
VIDEO
---
"Dr. Harry Delany is a renowned Harlem born and raised surgeon, the son of the great jurist and civil rights leader, Hubert Delany...." This monthly post is made in partnership with Harlem Cultural Archives.