---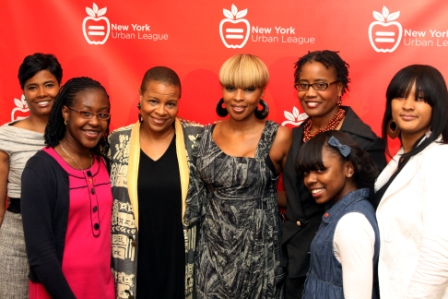 The Harlem-based New York Urban League (NYUL) is pleased to announce the Communities of Color Nonprofit Stabilization Fund Request for Application (RFA). As part of the New York City Council Fiscal Year 2017 Budget, the City Council allocated $2.5 million for the Communities of Color Nonprofit Stabilization Fund (CCNSF) for the 3rd year.
The New York Urban League (NYUL) is in coordination with the Coalition for Asian American Children and Families, Hispanic Federation and Asian American Federation. The goal of this program is to support Community Based Organizations (CBO) serving majority Asian, Latino and/or Black Communities by building organizational capacity through board development, financial and organization management grants.
During the inaugural year of the Communities of Color Stabilization Fund over 250 nonprofits applied from all five boroughs. The coordinating organizations oversaw the selection of the awardees, offered training sessions, and provided support to build the administrative, fundraising and outreach capacity of nonprofit organizations. 80 community based organizations covering a range of services and communities including arts, educational, immigration, anti-poverty, seniors, health, youth, LGBTQ, worker rights, small business, organizing and others were granted up to $35,000.
The Request for Application (RFA) process is competitive. Interested nonprofits are screened by the coordinating organizations and decisions are made by independent panels of philanthropic experts. The New York Urban League is pleased to announce that the Communities of Color Request for Application for fiscal year 2017. The application deadline is September 30, 2016. Potential applicants are strongly encouraged to attend any of the upcoming Community Briefings.
The first Community Briefing will take place on Thursday, September 8, 2016 at 10:00 AM at the Asian American Federation, RSVP@aafederation.org.
 Visit www.nyul.org for more information about the New York Urban League and its programs.
Related Articles
---