---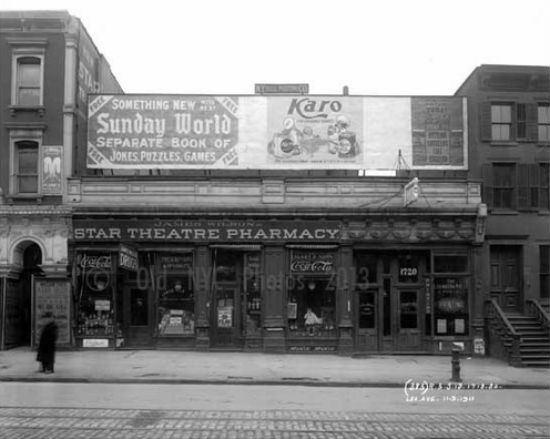 Street view photograph taken from across the street looking West at retail buildings at 1718 / 1720 Lexington Avenue and 108th Street, Harlem, New York, 1911.
This is a great turn of the century, before the Harlem Renaissance image with a lone figure on these predominate Jewish and Italian streets. Above the stores are ads of the Star Theatre Pharmacy. One ad is for Something New Sunday World, Separate Book Of Jokes, Puzzles, Games, and the other for Karo can goods.
Along Lexington Avenue in front of the stores and apartment buildings running from left to right, are the paved streets on the outside, the inside lanes are lined with brick split by railroad tracks (Source).
Related Articles
---