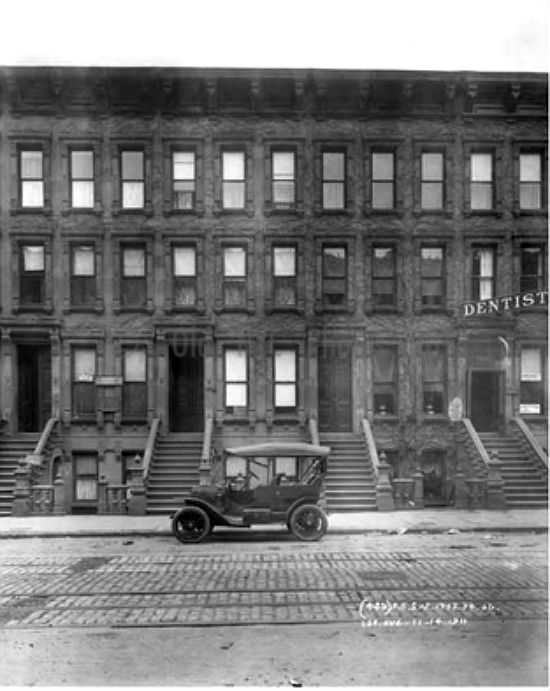 Street view photograph taken from across the street looking West at three brownstones at 1702/1704/1706 Lexington Avenue at 107th Street, Harlem, New York, 1911.
This is a great turn of the century image, before the Harlem Renaissance with what looks like a Chevy in the foreground and a Dentist office sign to the right of the frame. Along Lexington Avenue in front of the apartment buildings from left to right, are the paved streets on the outside, the inside lanes are lined with brick split by railroad tracks (Source).
Related Articles
---
VIDEO
---
"We re-imagine, recreate, and redeem cultural omissions and misrepresentations of Blackness, for the culture. ...." This post is made in partnership with British Pathé.