---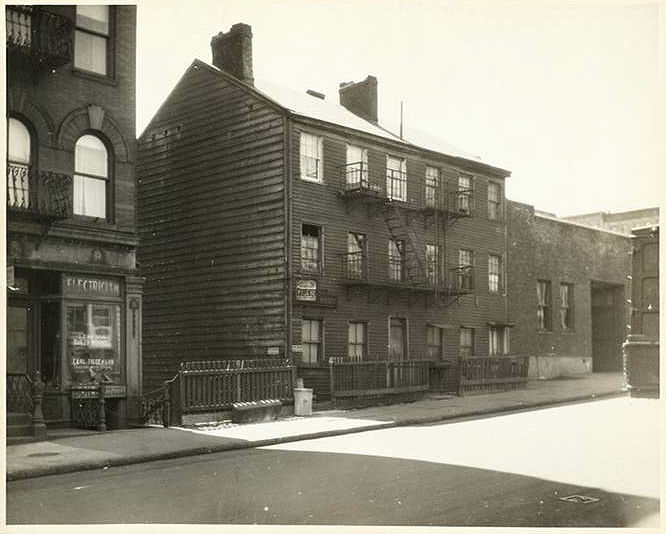 Taken from the street looking northeast at 16-18 Tiemann Place (south of 125th Street, between Broadway and Riverside Drive), in West Harlem, New York, 1932.
A great black and white image, on a bright sunny day in Harlem of an old (of what looks like an), boarded up wood-paneled three-story house.
In this condition the house was almost ready to be demolished is sandwiched between two newer stone and cement buildings.
For this time of day, the street is surprisingly empty.
Tiemann Place was named after Harlemite, once Mayor of New York City and a founding trustee of the Cooper Union for the Advancement of Science and Art, Daniel.F. Tiemann.
Via Source
---