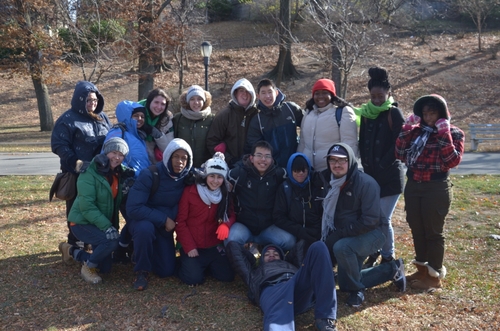 More than 150 New York City high school students from all five boroughs will convene at UJA-Federation of NY, 130 East 59th Street, to learn how to create social justice projects in their schools and hear from inspirational keynote speakers, Christian Claudio and Jessica Abo, at the annual YouthBridge-NY Leaders to Leaders Youth Summit. Christian will be sharing his experiences growing up in Spanish Harlem, in the Carver Projects, and how he turned from Drug Lord to Anti-Bullying Advocate.
Jessica Abo is a journalist by day and social entrepreneur by choice. As a news anchor, reporter and producer, Jessica has spent the past 12 years covering everything from breaking news and business profiles to sports, food and Fashion Week. Jessica hopes to empower millennials and help them become change makers wherever they live. Her YouTube channel "JaboTV" has been featured on Forbes.com as a place millennials are going to be inspired.
The goal of the Leaders to Leaders Youth Summit is to inspire young leaders to take charge by empowering them with knowledge of the possibilities, skills, and the training they need to turn ideas into action.  Students will engage with New York City's top change makers by discussing pressing diversity issues, featuring inspiring organizations such as The Anti-Defamation League, Common Sense Media, Project Reach- CPC, Crown Heights Community Mediation Center's Y.O.S.O.S., Council of Peoples Organization, and the DOE's Gang Prevention & Intervention Unit. Following the Youth Summit students will go back to their schools and implement a pro-diversity or social justice project.
This year's extended format will also include a Q&A session with policy-makers, government officials, and professionals that understand our city's agenda and how to access resources.
Friday, March 18, 2016 from 8:30 a.m. – 3:00 p.m.
YouthBridge-NY, (212) 983-4800
Related Articles