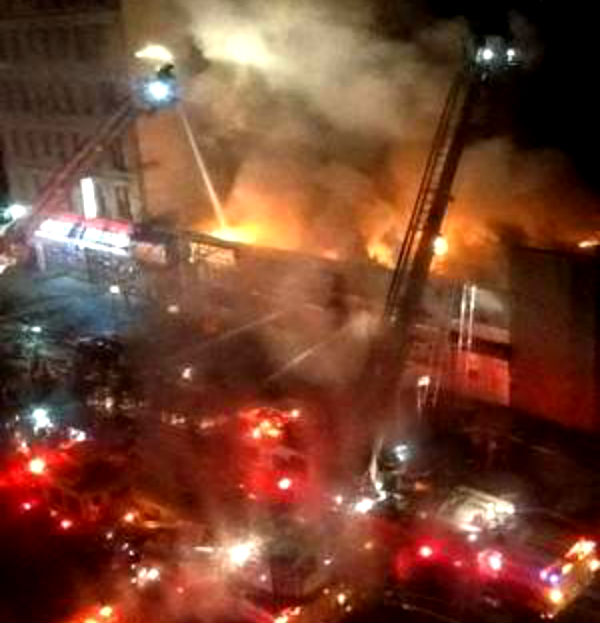 New York City firefighters are battling a 4-alarm fire in Harlem that has engulfed multiple buildings in flames.
FDNY officials said the fire was reported at about 7:45 p.m. Friday on W. 145th Street.
They said more than 150 firefighters and more than 30 units have responded. No injuries have been reported but the fire is not yet under control. Three tower ladders are pouring water atop the blaze.
A hair salon, church and chapel are among the businesses affected by the fire.
Related Articles