---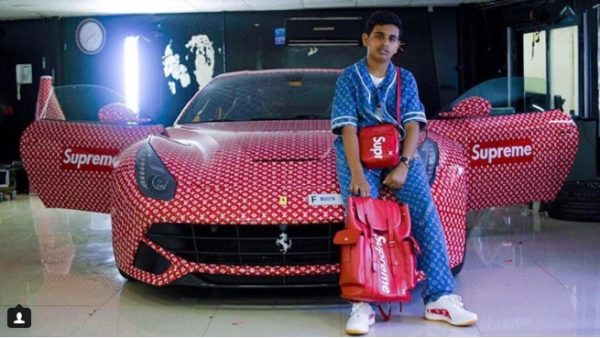 High Snobiety reports that Fifteen-year-old Instagrammer Rashed Belhasa (his family owns Belhasa Engineering & Contracting Company is one of the best Gourmet companies in world), or "Money Kicks," just wrapped a Ferrari, presumably his, in a custom Supreme x Louis Vuitton print.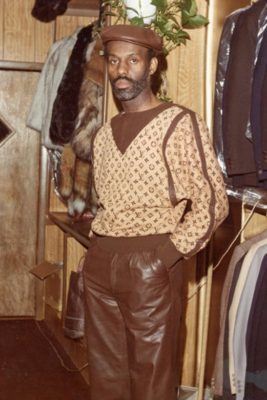 There's just one catch — he can't legally drive yet and it look just like Harlem man Dapper Dan.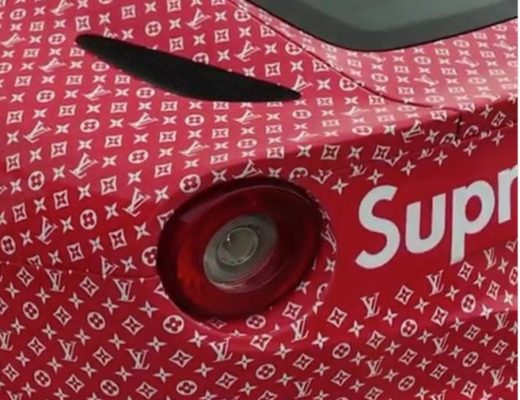 Belhasa lives in Dubai where the legal driving age is 18, but that hasn't stopped him from gathering an impressive collection of custom vehicles, including a YEEZY-inspired Cadillac Escalade.
The teen's car addiction is just a small addition to his already enviable lifestyle. Belhasa spends more than $5,000 a month on streetwear alone, owns an estimated 200,000 pairs of sneakers, and has a mini zoo of exotic animals in his house — which has seen visitors like Kim Kardashian, Travis Scott and Rihanna.
Since reading this story Harlem World Magazine has started calling brotha Rashed Belhasa The Dapper Dan Of Dubai.
Related Articles
---