---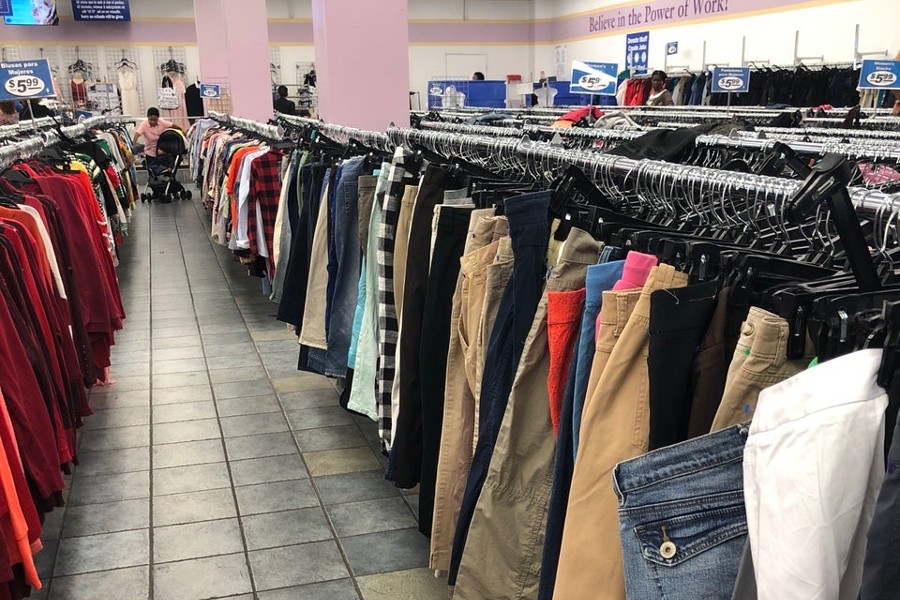 Shopping at Thrift stores in Harlem is a great way to extend your budget and save money. There is always an alternative to paying full retail price.
If you are new to thrift shopping, here are a bunch of tips to help your shopping experience run smoother.
1. Shop with a plan. Plan your clothing needs by size, occasion, and season. Shopping ahead is always smart. This prevents buying last-minute purchases at full retail price.
2. Create a list of what you want. For example, the list could include home decor items for upcoming holidays, curtains, wardrobe needs for children in the next size up, winter coats, hats, and gloves for the entire family.
3. Look for the sales. When entering the store, ask what color tags are on sale. The sale is usually 50 % off. This information may be displayed on a sign. Also, keep an eye out for half price days, either way, you'll get totally amazing bargains.
4. Shop for the best deals. Look through the entire store. Pay attention to housewares, electrical items, and furniture selection. The items change daily and ask them what day and time they restock.
5. Be patient. The reasons for why people throw out items because the item is underfoot, no longer wanted and often out-dated. So, there will be junk to rummage through but one person's junk is another person's treasure and your little treasure is hidden there somewhere.
6. Be nice. Many of the people running these stores are volunteers and are doing this out of the goodness of their heart. Treat them to a cheery smile and a short chat, let them know they're doing a good job, and you may or may not get a discount.
7. Check condition. Closely for stains, tears, mended parts, stretched stitching (often hard to repair) and marks. Do pants have a shiny seat, are beads or buttons missing? If you see these, ask yourself if are they easily repairable or are they so damaged that the rag bag would be a better place for these clothes? Only get items in good condition or capable of easy repair. And never buy anything with perspiration stains – they just will not come out. Remember that buttons are not a problem – you can easily replace lost ones with better ones.
8. Clean your closet. Take along a bag of stuff you don't want anymore when you go to the thrift store. Or when you return home and you've bought a shirt get rid of a shirt, you've bought a dress get rid of a dress. It will lessen the load in your life and help the recycling continue.
9. Carry your cash. Carrying cash in your front pocket frees up your hands for sorting/digging/browsing through everything.
10. Don't wear a coat. You'll be more comfortable without a coat on and it's easier to hold clothing up to see if it fits, it's easier to try garments, etc.
11. Don't like it, don't buy it. Don't buy clothes that you don't absolutely love, or don't quite fit, or are otherwise substandard–even if they are a bargain! It's tempting to buy something that's almost right because it's so inexpensive. It's still a waste of time, space, and your appearance to buy something that's just not quite right. If it turns out you buy something, you don't like the clothes after you get home, you can always sell them on eBay.
12. Don't be embarrassed. Don't be embarrassed to be shopping at a thrift store. Lots of people do it! Say you're trying to save money because you are! If you're still embarrassed, then stop complaining about the money you don't have.
13. Look for quality and style. Just pull out the clothes that appeal by color and texture, so that you can check for style. The texture is really important – you should become familiar by eyesight with high-quality fabrics and knits such as high-quality cotton, cashmere, linen, silk, natural fabrics etc so that you focus on these. Avoid items that are all synthetic (except for serious outdoor clothing, or if you're looking for something that won't wrinkle in a suitcase) – that is probably why they're in the store in the first place. Look for classic styles which don't date easily.
14. Time to try on your clothes. Many changing areas only permit 3 items at a time (something that is a bit hard when you have a cartload of goodies!) or they are so open as to be almost immodest. A good trick is wear clothes that enable you to try the items on over the top. A good set is a leotard or swim suit with a little t-shirt and short flared skirt. Slip-on shoes are essential. Always look in a mirror to see if the clothes really do suit you. If there is no mirror, you take the risk but given the price, it'll probably be a cheap risk! Wash your clothes. You can't be sure they're really clean. Check pockets before cleaning–you could be pleasantly surprised by forgotten money!
15. Be polite. Thrift stores attract all walks of life. This means that you may be chatted up by lonely souls seeking comfort, you may be confronted by aggressive people who have intellectual disabilities or are down on their luck and you may be accosted by loud-speaking people who are pooh-poohing the clothes. All of them have their reasons for being there; just be polite and move on to the next rack.
Shops n Harlem Thrift
Columbia U Consignment, 52 Tiemann Pl., (between Broadway & Claremont Ave), Manhattan, NY 10027
Goodwill Thrift Shop, (between 121st St & 122nd St) , New York, NY 10035, (212) 410-0973
Salvation Army, 26 E 125th St., New York, NY 10035, (212) 289-9617
St. Francis Thrift Store, 217 West 96th Street, New York, NY 10024
Sugar Hill Thrift Shop, 409 W 145th St Frnt, New York, NY 10031, (212) 281-2396
Valley Restoration Local Development Corp, 949 Amsterdam Ave Ofc, New York, NY 10025, (212) 222-2600.
When you get started, let us know how it goes.
---