---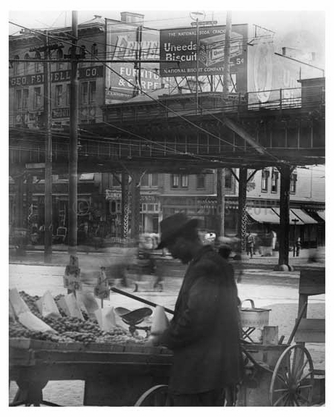 Here are two images of a vendor selling produce at the 149th Street Subway Station in Sugar Hill, Harlem, New York, 1910.
As we look in the background of the vendor who is selling peanuts or grapes or both on his wooden bicycle cart. In the background people are moving in and out of the frame of the image on his side of the street and across the street as the Uneeda Biscuit and a Furniture & Carpet billboard stands above the tracks.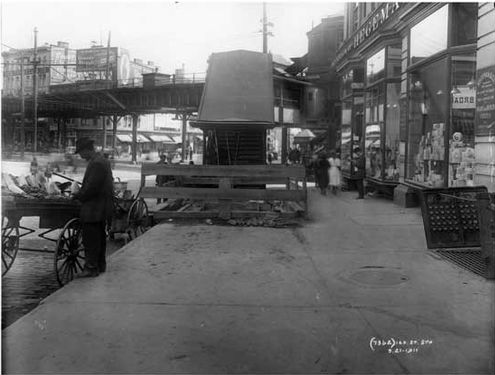 In the second image above is a more distant image of the vendor and show the 149th Street station to the left blocked off with wooden planks. The location and tracks of the station were originally part of the Lenox Avenue Yard opened in 1904. An extension of the Lenox Avenue line to 149th or 150th Street had been proposed since the Dual Contracts of the 1910s. On each side of the station men and women stand doing their own thing on the way to a store, waiting for the photographer to complete his work or just enjoying what seems like a nice sunny day.
---