---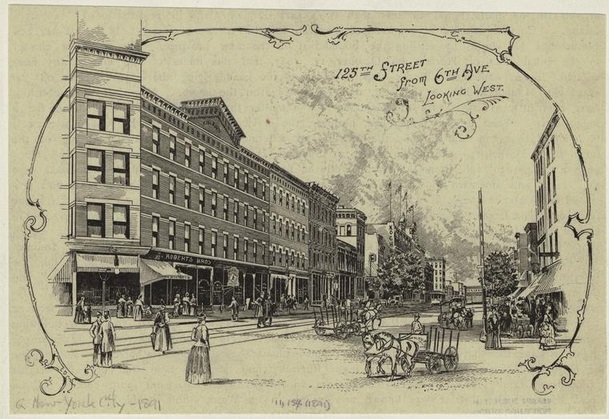 A great print image from 125th Street from 6th Ave. Looking West (aka Lenox Avenue, and today Malcolm X), Harlem, New York, 1891.
125th Street was always the "Main Street" of Harlem, signed into existence in 1813 by surveyor John Randel Jr., Harlem was a nondescript village with dirt roads, horse carriages, beer halls, no street lights, goat grazing farm land in the countryside, a day's trip north of New York City.
As it is today, the street was intended to be the village's major thoroughfare.
Related Articles
---