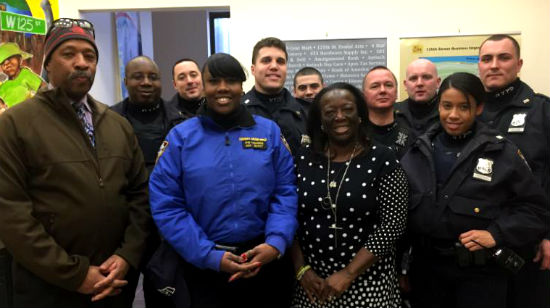 Last week, 125th Street BID President, Barbara Askins (right) & Director of Operations, Anthony Baker (left) met with Police officer Kenyatta Hooks (center) and the newly assigned officers of the 28th precinct.
The officers were briefed on their surroundings and the BID shared mapping guides, contacts, and resources in order to assist with their transition.  
From 125th Street BID
No related posts found...
---