---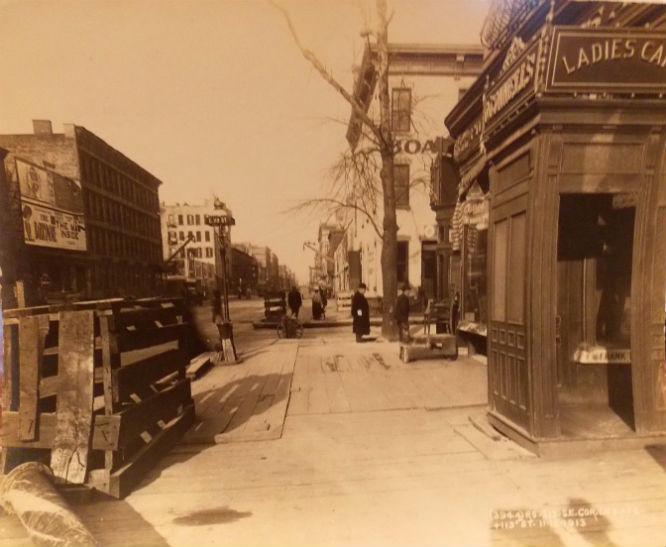 We love finding photographs like this amazing photo taken on East 119th Street and Lexington Avenue in East Harlem, New York, 1913.
The image was taken looking north on Lexington Avenue, the corner of 119th Street with construction underway to the left on top of that the photographers head and camera are in the right hand corner. Above that is the Ladies Cafe in the right side of the image. As we move to the middle of the photograph two gentlemen stand and talk as other Harlemites walk up Lexington Avenue towards 125th Street.
The photograph also does a great job of documenting subways construction as the entire corner on 119th Street and Lexington Avenue is covered with multiple 6 x 2 wooden planks.
Related Articles
---