---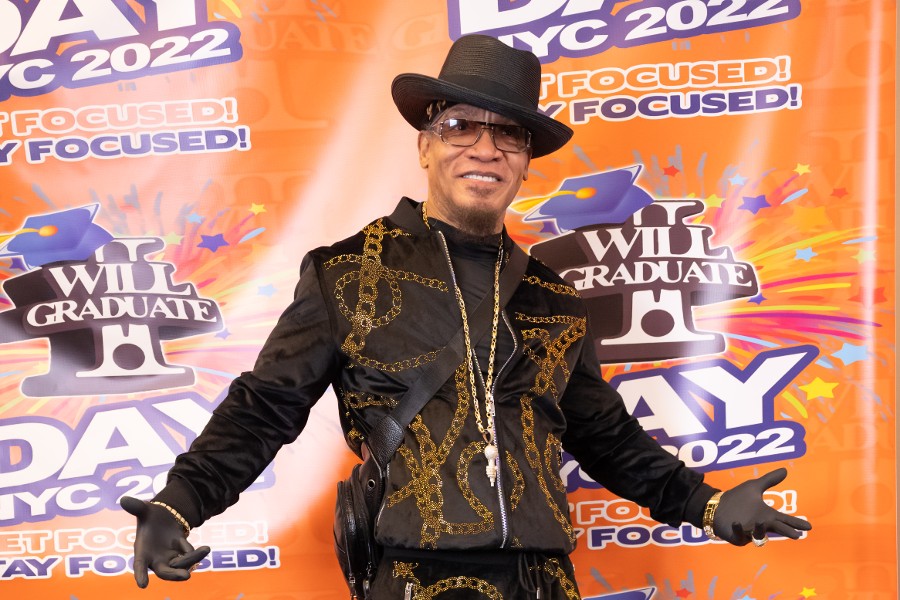 I WILL GRADUATE (IWG), a New York City-based nonprofit organization working to provide support to students in the city's public school system.
They combat low graduation and attendance rates, held its annual I WILL GRADUATE DAY event on October 24th, 2022, at the Barclays Center. Over 11,000 students from 179 schools across the city attended. It is the largest event of its kind and the largest celebration of education in New York City.
The star-studded lineup included NYC Schools Chancellor David Banks, Public Advocate Jumaane Williams, Brooklyn Borough President Antonio Reynoso, Misty Copeland, Fivio Foreign, La La Anthony, Amara La Negra and many others.
The annual celebration utilizes celebrity engagement to promote the importance of educational excellence for New York City students. It is just one component of the work IWG has been doing year-round in schools across the city since 2008 providing college guidance, career mentorship, passion exploration, workshops and gun violence awareness.
"We are so grateful to the elected officials, government leaders, musicians and celebrities who joined us today to inspire and uplift our city's young people," said Tonya Lewis Taylor, co-founder and executive director of IWG. "This was the biggest I WILL GRADUATE DAY yet, and the fact that it grows every year is a testament to the power of this work. New York City public school students and families often face immense challenges and academic success can seem out of reach. But we are here to show them that the future is in their hands and give them the support they need to graduate high school and excel long into adulthood. Today's event was big, but it was just one piece of the work we do every day for New York City youth." 
"Graduation is a momentous occasion, marking the incredible culmination of a student's formal studies. More than that, it represents the determination that I know all of our students have and partnering with organizations like I WILL GRADUATE helps to ensure that every child has what they need to graduate. Graduation is the first step on a lifelong adventure of learning, and it is incumbent on the entire community to stand with our young people taking this pledge today," said New York City School Chancellor David Banks.
The event included remarks from Chancellor Banks, Public Advocate Jumaane Williams and other elected officials, as well as high-energy performances and calls to action from artists such as Fivio Foreign, Run Suno, King Jodey and others. There were numerous other performances and interactive sessions including dance competitions, a dance party with music from live DJs and more.  
IWG Co-Founder and Executive Director Tonya Lewis Taylor is a former educator, music industry executive at Roc-A-Fella Records and a current gospel recording artist whose songs have reached 15 on the Billboard gospel chart. She utilizes her connections in music and entertainment to bring New York City students unique and empowering experiences and has seen firsthand the transformative effect it can have.
"Music and entertainment can be tools to help students get excited about their futures and in turn, finish school. When they see someone they admire up on stage encouraging them to graduate, it helps them understand how much is possible if they believe in themselves and stay focused. I'm proud of our work and the work of every single person who participated and made this event possible, and we look forward to hosting an even bigger I WILL GRADUATE DAY next year," said Taylor.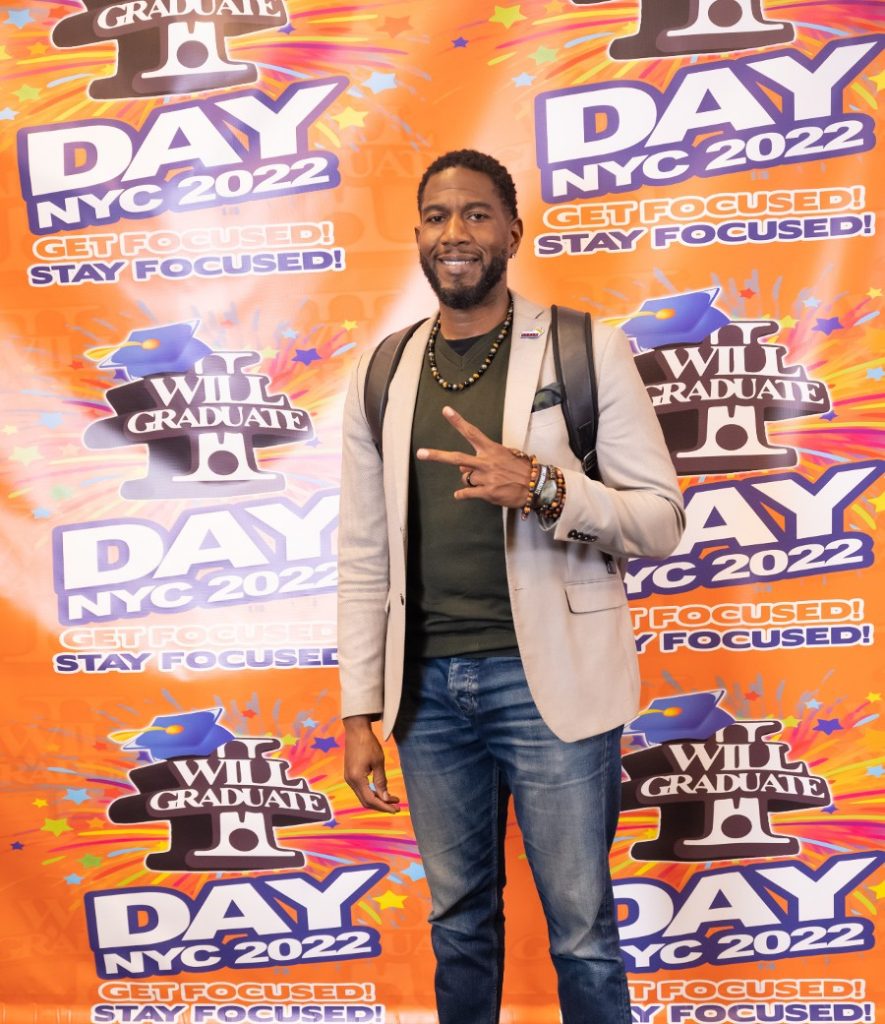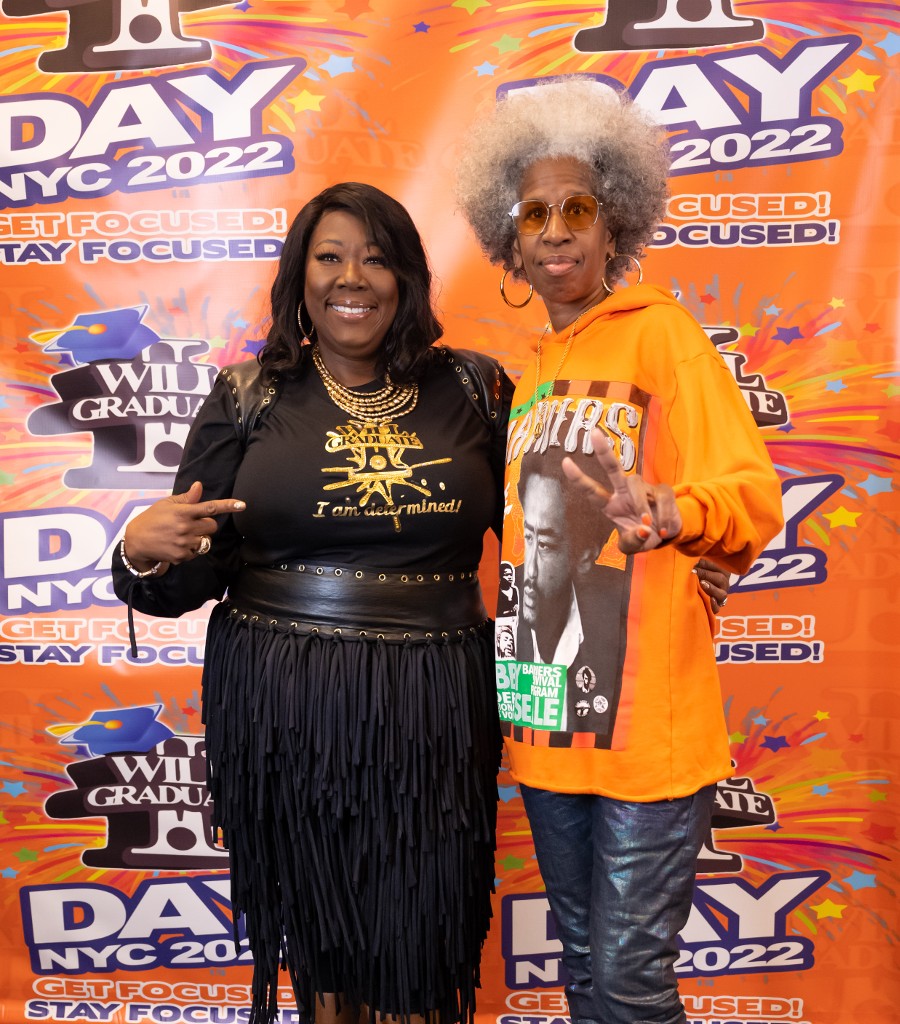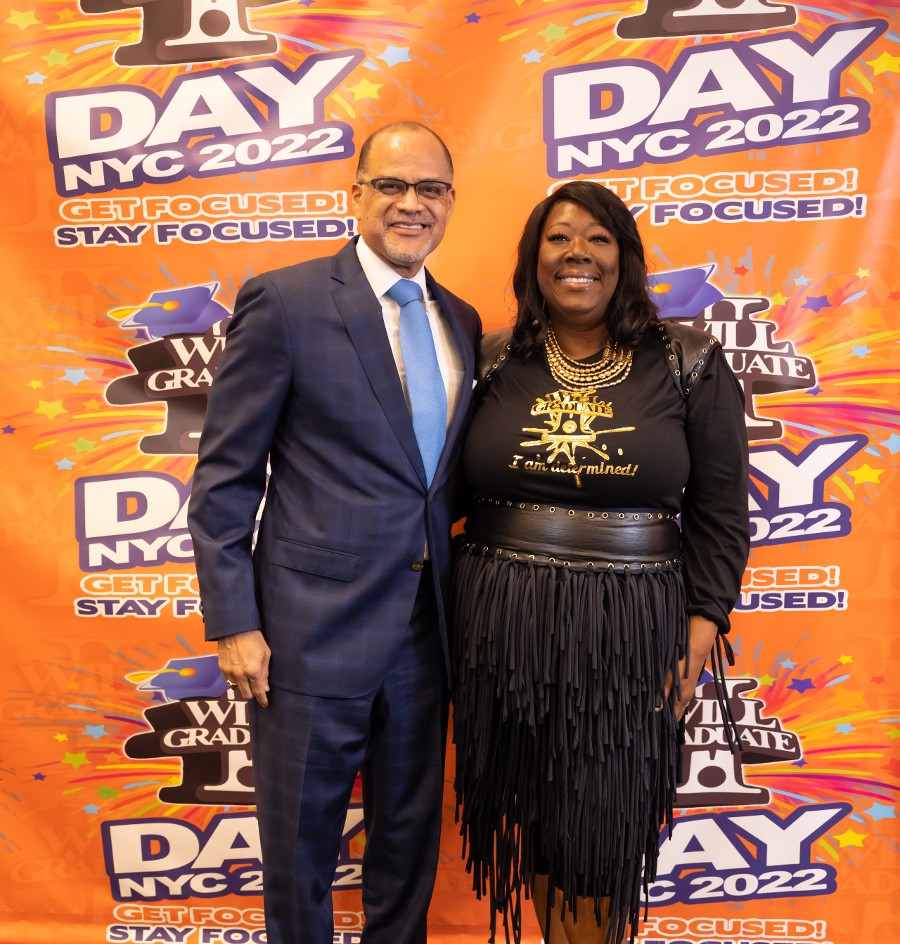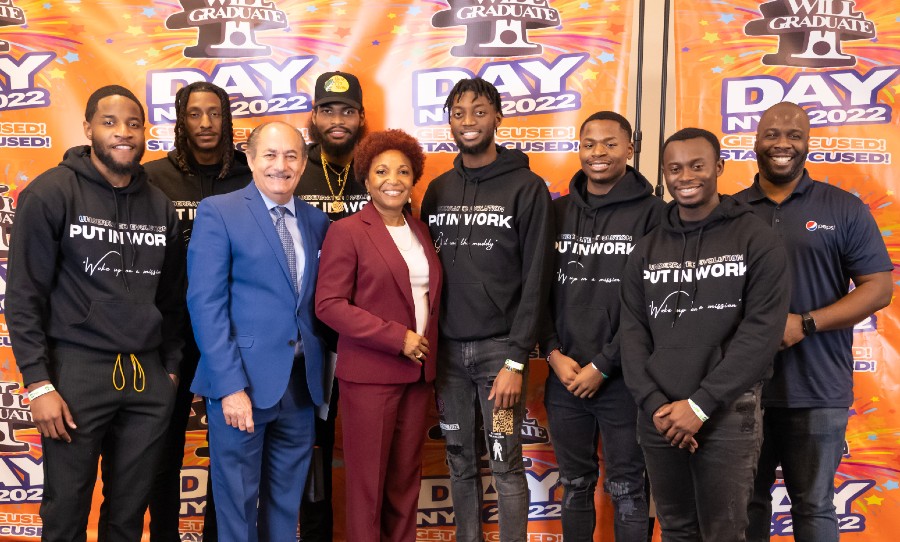 I WILL GRADUATE
The I WILL GRADUATE Youth Development Program is a New York City-based nonprofit organization working to promote the importance of educational excellence for New York City students.
The program was started in 2008 by the executive director and co-founder of Entertainers 4 Education Alliance and singer-songwriter Tonya Lewis Taylor to combat low graduation rates in the city by providing students and families with access to crucial resources including college and career guidance, mentoring, parent engagement, school and community workshops and arts in education programming.
One of its largest programs is its annual I WILL GRADUATE DAY held in October, a celebration of education attended by thousands of New York City high school and middle school students.
The I WILL GRADUATE Youth Development Program has also partnered with high-profile individuals in politics and the music and entertainment industry including 50 Cent, French Montana, Wyclef Jean, Eric Adams and Letitia James to promote its programmatic work.
Since 2008, the program has worked with over 300 schools and community organizations in New York City and serves 15,309 students daily. For more information on donating, programming, and partnership opportunities visit https://www.iwillgraduateprogram.com/. 
Photo credit: 1) Melle Mel. 2) Public Advocate Jumaane Williams. 3) Co-founder and Executive Director Tonya Lewis Taylor and LifeCamp Founder Erica Ford. 4) Chancellor David Banks and Co-Founder and Executive Director Tonya Lewis Taylor. 5) from left to right: Dr. Guillermo Linares, Councilwoman Mercedes Narcisse, Underrated Evolution (band).
---