---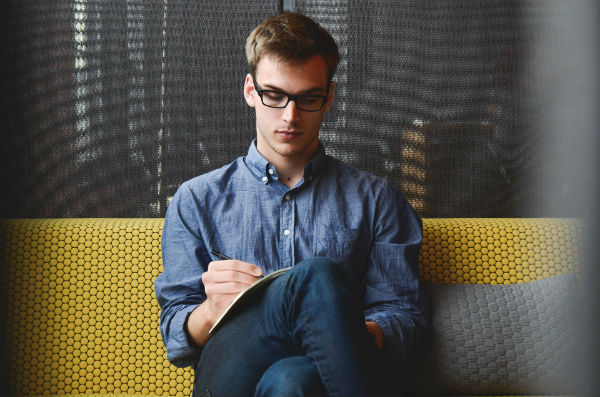 By Daniela McVicker
Business writing is something that few of us think about on a daily basis, but it's something we all need to master. You might think that it simply refers to sales pitches and presentations, but there's far more to it than that. The emails you send your boss, messages to your colleagues, and responses to customers all fall into the category of business writing. When you think about it like that, it's no wonder it's the skill employers are targeting like never before in the age of email and IM.
Know your main points before you put pen to paper
There's nothing worse than reading a rambling page of waffle, only to be left confused as to what you're supposed to take from it. If you can't figure out what your main point is, you're not ready to start writing. There's nothing wrong with taking a little extra time if it leads to some great output, so don't feel pressured if you have a colleague who finds this type of work effortless. They'll likely just have had a whole load more practice than you.
Understand who your audience is, and what they expect
If you're emailing your boss, you need to use a different voice than when you're emailing a customer. Not sure why that would be the case? Think about how you would greet the two if you saw them in person, and how you'd go about discussing your project.
It's all about knowing your audience, and then taking the time to craft the right turns of phrase for the occasion. You might find it a little difficult at first, so keep taking yourself back to how you would do it in a face-to-face meeting. Let your instinct guide you, and you'll be heading in the right direction from day one.
Remember that less is more
The list of common writing mistakes isn't all that long, which tells you most businesses are making the same easily avoidable errors over and over again. Ironically one of the points is repeating yourself, over and over again.
Just because a memo runs to 6 pages doesn't mean it's useful, informative, or even worth reading past the first couple of lines. You need to remember that you're asking other people to stop what they're doing to read what you've written, so make sure it gets to the point. Long needless emails just waste time and cause confusion.
Keep your language plain, direct, and clear
If there's a piece of industry jargon you all use, then go ahead and deploy it as a form of shorthand. But if you've just discovered a technically correct, yet archaic, way of saying the same thing, save it for a chat in the lunchroom. Emails are read over and over again, and if someone doesn't understand half of what you've said you're just going to come across as largely unintelligible. No one will be impressed by over the top or unnecessarily complex language, so resist the urge to show off with these 3 key pieces of advice:
If you wouldn't say it out loud in a meeting, don't write it down
Don't use words you can't easily define when asked
Never use a new word or technical term to try and showoff
Be bold and confident, but not boastful
If your writing is meek or negative, you'll just come across like you're lacking conviction. People won't take what you say seriously, and they'll be less likely to reply to you. The same will also be true if you're over the top and boastful every second sentence. It will make you come across as arrogant and low on substance. Strike the right balance by thinking about how you would talk to your boss in the flesh, and then use that personable yet confident style to inform your writing.
Always avoid jokes and slang
Simply put, just save them for the lunchroom. What you might find hilarious others probably won't, and even if they do, it'll damage your carefully crafted professional reputation. You're at work to get the job done, so focus on doing it and save the jokes for another time. That's all there is to say about this one really!
Stick to one key message or topic
Any reliable writing service will tell you the need to focus on one thing at a time. It might be tempting to fire off half a dozen thoughts at the same time, but you're unlikely to get a response to more than the first couple. People can easily get overwhelmed by a huge influx of open-ended questions and requests for comment, so try and avoid it at all costs. Keep each memo or email to strictly one topic and you'll be able to tick plenty of jobs off your list in no time at all.
A call to action is what will get things done
Just like an advert, your business writing has to have a call to action. It's the part where you reiterate what you want the reader to do, and why. Don't be forceful or overbearing, stay professional and concise. It will then read like another thing people need to add to their to-do lists, and you'll get a meaningful response much quicker than if you're unclear about the specifics you need. When you're trying to stand out from the crowd of other emails, one of the worst things you can do is bury what makes yours unique.
Use a specific subject line for your email
Speaking of specific, this is where the subject line comes into its own. The vast majority of your business writing will be of the email variety, so you need to think carefully about how to choose your subject lines. Make them as specific as possible, and always make sure they're relevant to the contents of your email. You'll also want to avoid:
Subject lines that are alarming for no reason
Combinations of words that look just like spam
Unnecessary capitalization that will definitely get you ignored
Proof everything twice before you send it 
Last but not least, you need to remember to proof, proof, and proof again before you send your copy. It's one of those things that can seem like a bit of a waste of time because you think you've done the hard work already, but it's just not the case. Proofing is the finishing touch that turns an email that wouldn't be taken seriously because of a couple of rogue typos into an important message that conveys useful information.
---