---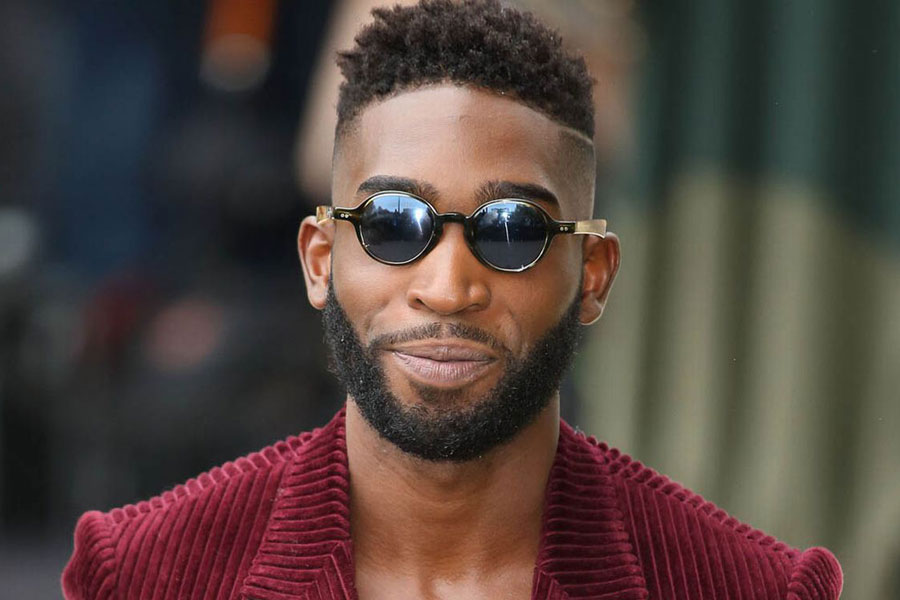 If you want a new look, these stunning haircuts for black men can complement your style and give you a stylish finish.
Whether you want a trendy or classic cut, the right hairstyle should embrace your natural texture and help you feel good. Fresh and modern, the buzz cut, natural twists, braids, sponged hair and high top are cool styles that will allow you to stand out.
From the afro fade to the frohawk, check out these examples for some of the best haircuts for black men.
Stylish Haircuts For Black Men
Fade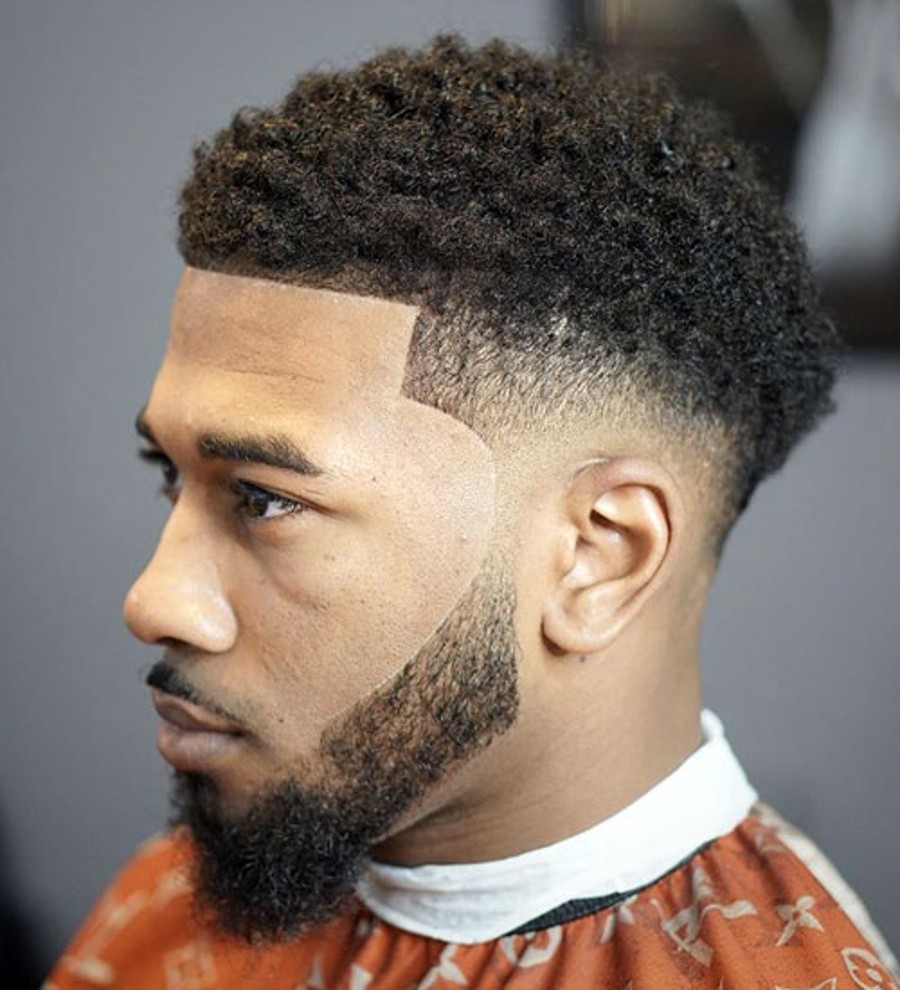 The fade is a popular haircut for black men who want sleek and short sides. Unique and fashionable, the temp fade works well with many different styles, including the flat top, high top, afro, and even the frohawk. The high taper fade suits almost every face shape and draws the eye upward toward the top of the hair, which adds some edginess to the look while the low fade carries an air of professionalism and modern style.
The mid fade is perhaps the most coveted hairstyle, particularly when paired with a sleek line up or unique designs. Men who want a personalized, distinct sense of style can pair it with braids, dreads, twists, or even thick beards.
Afro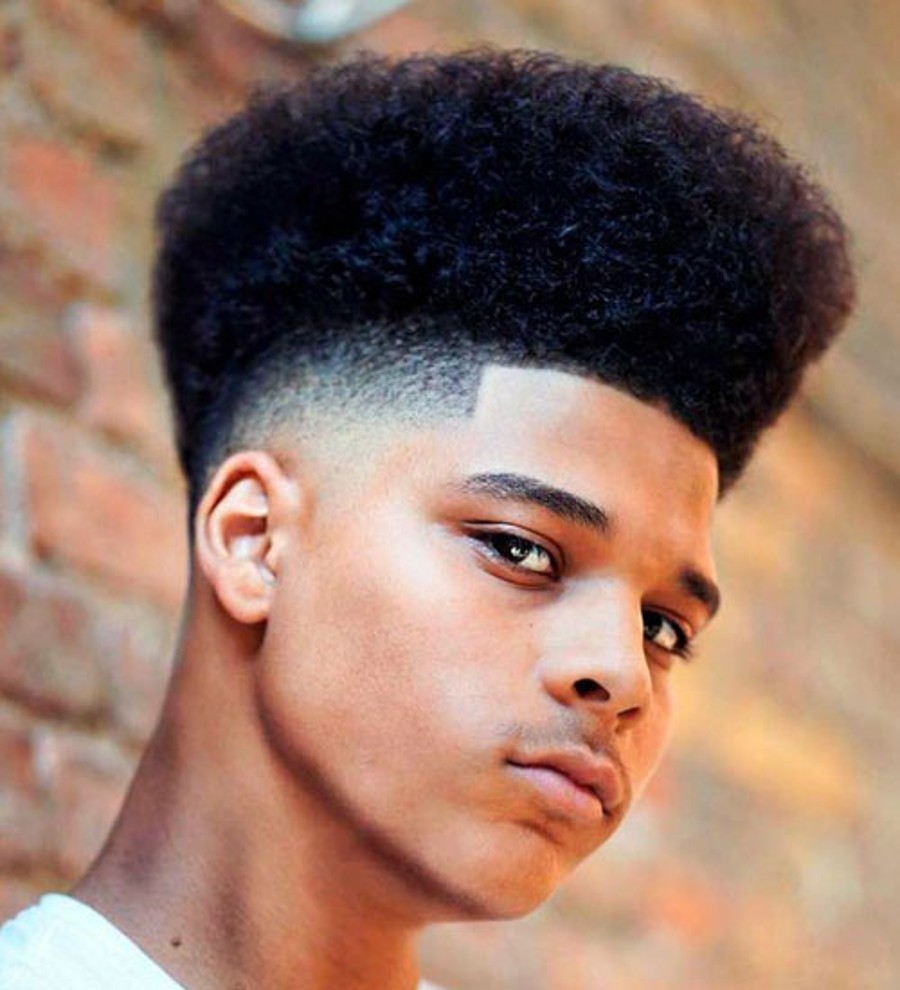 The afro exploded in popularity during the Civil Rights Movement of the 1960s, but it faded from the scene in the mid-1970s as cornrows and braids became more desirable. The afro has made an incredible comeback in recent years, becoming one of the most recognizable haircuts for black men. To create it, the natural growth of textured (kinky or curly) hair must be carefully shaped to stand out around the head. In its heyday, huge afros were all the rage, but most men prefer a slightly more subdued look today.
The classic cut requires hair that is the same length for a perfectly rounded shape. In modern day, you can combine taper fades, unique shapes, and even twisted textures for a more stylish appearance.
Buzz Cut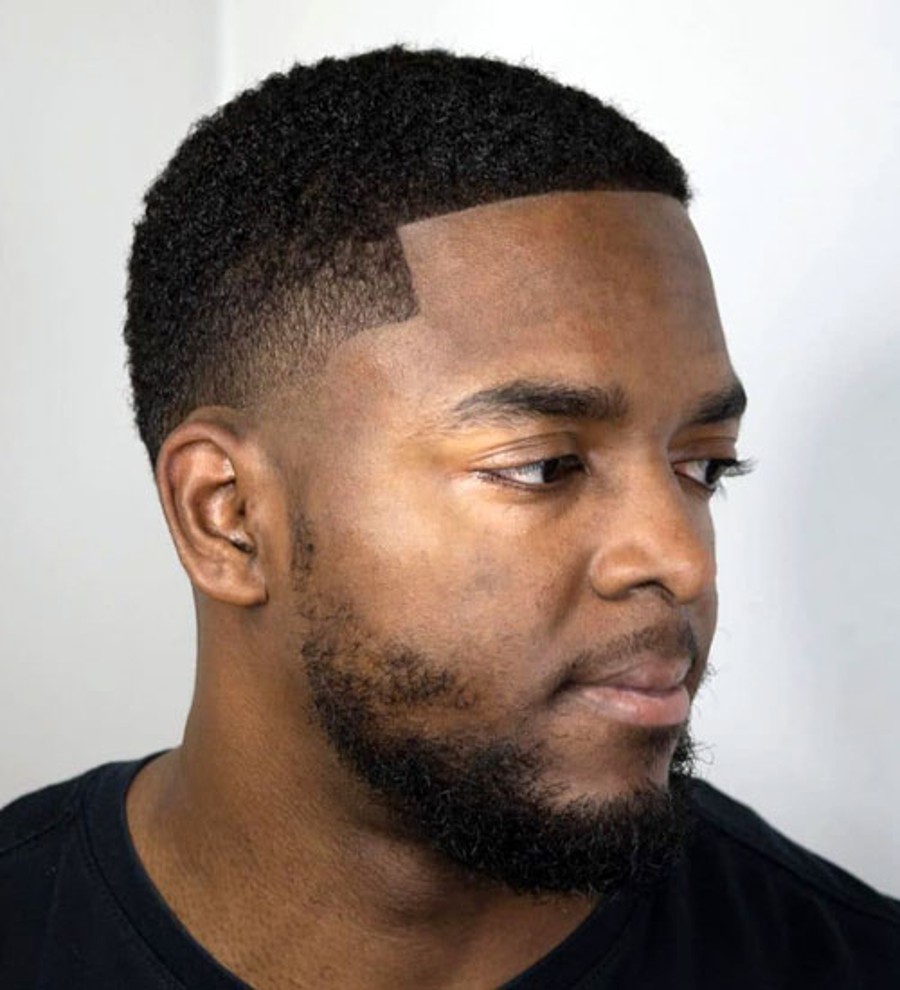 The buzz cut is a short military-inspired hairstyle that looks masculine and edgy. The length of the cut has a huge impact on the look and feel due to the natural texture and curl. If the cut is very short, the curls sit tightly against the head for a sleeker, smoother appearance. A slightly longer cut makes the texture more noticeable and gives it an air of ruggedness and sex appeal, instead.
It's possible to combine the buzz cut with various other styles, including a line up or fade. The idea of carving designs into a carefully-shaped buzz cut has been around since the late 1970s and early 1980s, but it has grown in popularity in recent years. In fact, with the intricacy of some of today's designs, many barbers can be considered artists.
High Top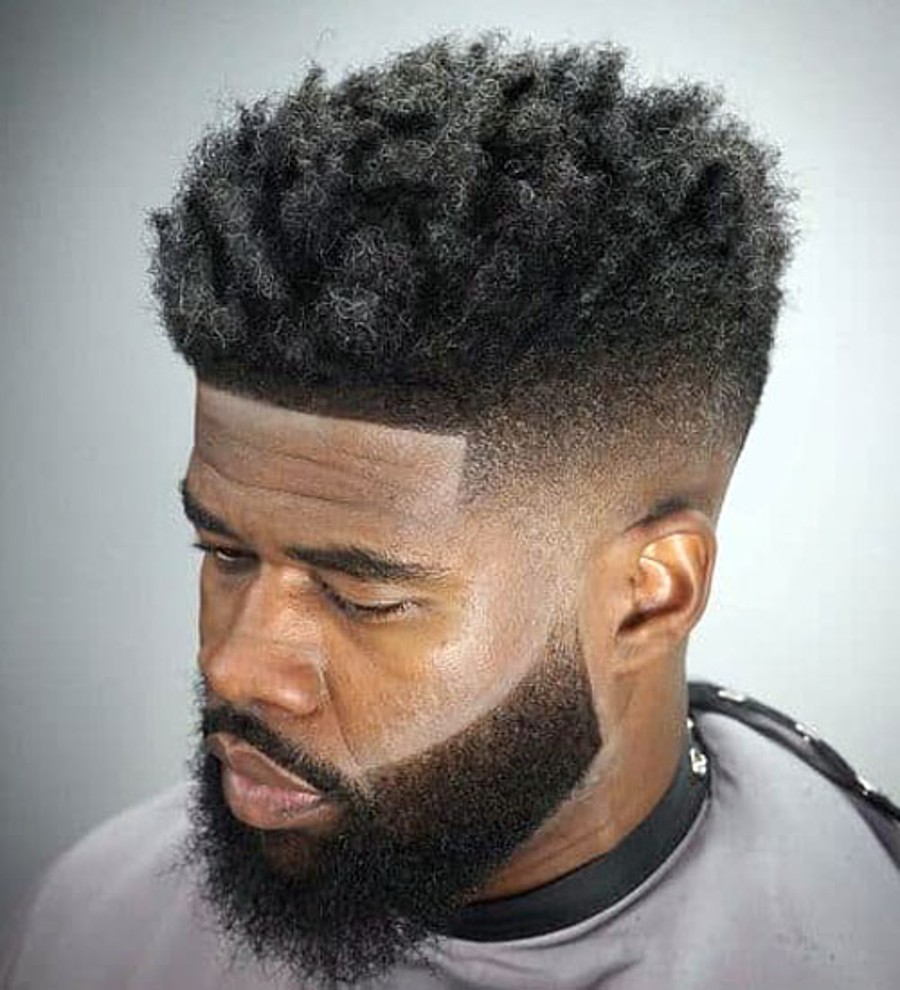 The high top is an eye-catching look that provides room for customization and styling. The hair on the sides and back of the head is kept relatively short while the hair on top can be grown much longer. This difference in length creates the contrast that makes this one of the most sought-after cuts of the decade. As a popular haircut choice for black men, the high top fade offers a fresh twist on the classic version to create a sleek and sexy look.
A natural high top can be shaped much like a squared-off afro, and this pairs exceptionally well with a mid or high fade. The longer hair can also be shaped into braids or twists, and for an even more textured appearance, many men bleach the tips of each twist.
Flat Top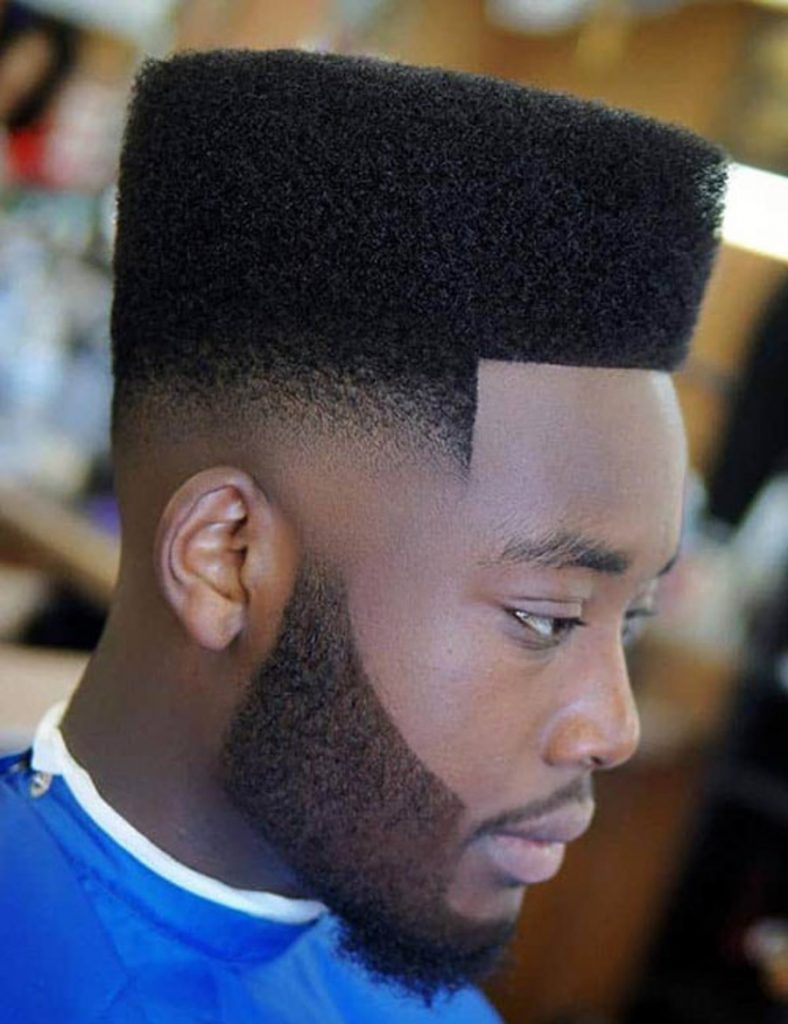 A flat top is a classic 80's haircut that has been making a comeback in recent years. The difference between the high and flat top is that the high top can take on any shape, but a flat top must be level and requires more styling and maintenance.
The flat top fade with a line up is the most common cut. Because the sheer height and shape of the hair draw the eyes upward, it can give the face an elongated look, which means it is best for men who have rounded faces and fuller cheeks.
This cut tends to work best with natural hair that has been allowed to grow out to the desired length. Thanks to the naturally coarse nature of black hair, it can be styled in a wide range of heights, ranging from under an inch to half a foot or more. The longer the hair, the more time and effort required to maintain its classic flat shape.
Braids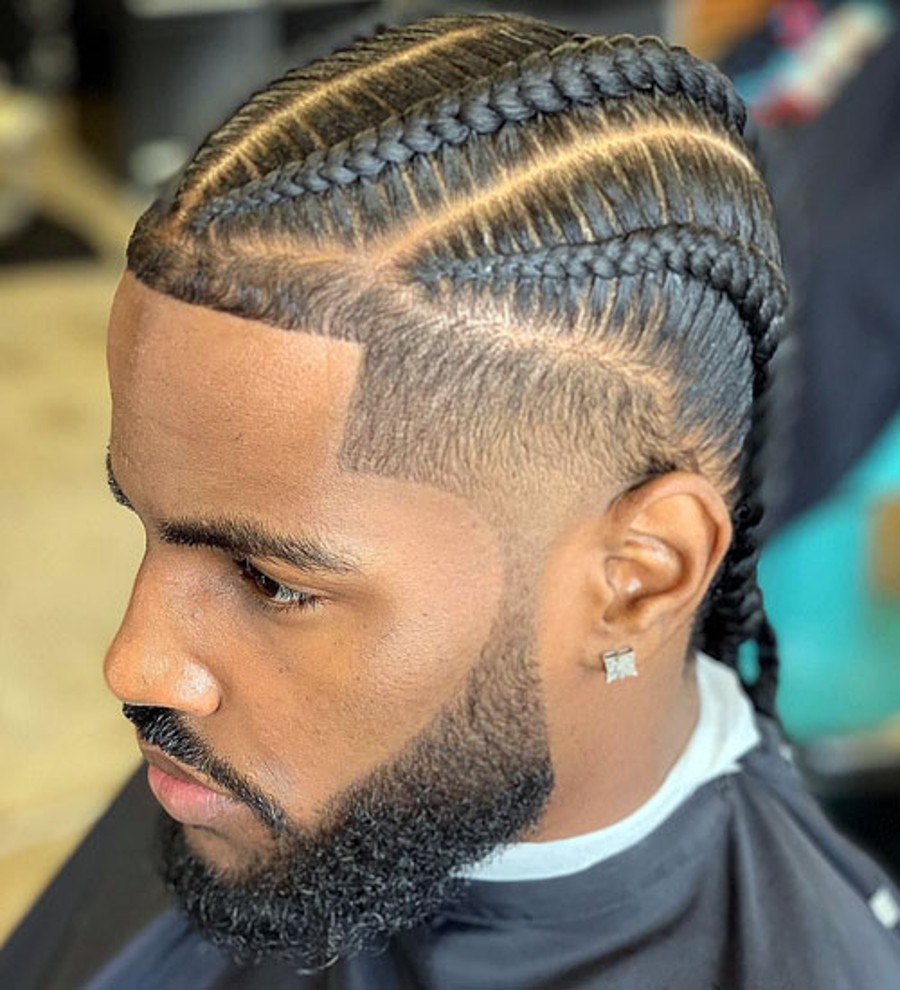 Braids are a popular cultural style for black men and women alike, with cornrows being a favorite. In ancient times, the width, length and type of plait varied depending on a man's age, family, social status, ethnicity, and even religion. Braids can range from wide, thick cornrows that stop at the base of the head to thin box braids that fall to the mid-back or waist.
As a trendy protective style, long braids are incredibly desirable, and they are often combined with variations of other styles. They can be twisted into thick man buns, threaded with beads, or woven into intricate patterns that take hours or even days to complete.
Dreads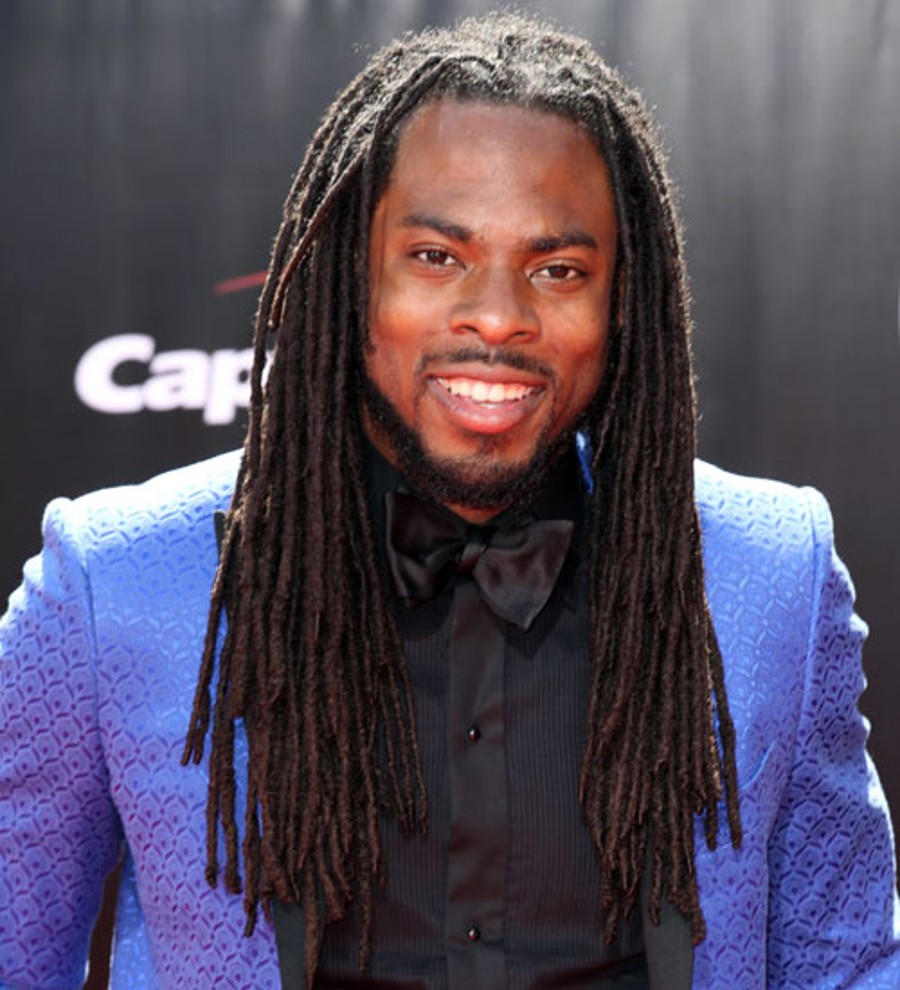 Also known as dreadlocks or simply locs, dreads have their roots in Jamaica. They've been around for centuries, but it wasn't until the 1930s and the rise of Rastafarianism and reggae that they really took off. They disappeared into obscurity for a while during the 1940s and 1950s, but Jamaican entertainers like Bob Marley revived the trend during the 1970s, and it has continued to be a coveted style ever since.
Dreads are long strands of felted hair that have been twisted and teased into their classic, recognizable shape. Despite misconceptions, locs are not dirty, and they do require quite a bit of maintenance to keep them looking their best. They come in many sizes, lengths, and shapes, and in many cases, beads and yarn are added to the felted strands for added flair.
Shape Up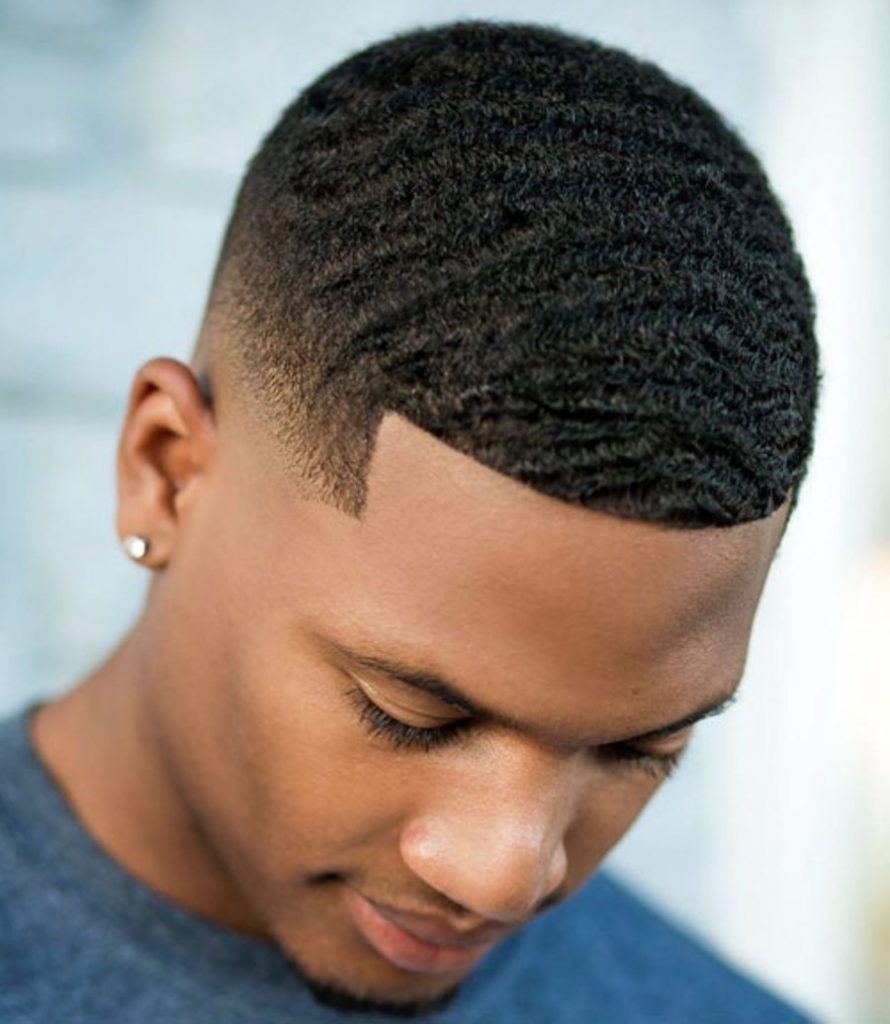 The shape up can be a cool feature that exudes confidence, sex appeal, and style. Also known as a line or edge up, several trending men's haircuts pair well with the shape up regardless of length or texture. To do it, barbers line up the hairline, temples, and sideburns using liner clippers or even a razor to create a clean, sharp, angular look around the forehead. A shape up with a classic afro, flat or high top can be a simple way to tailor your style.
The more modern version of the shape up involves carrying the clean, crisp lines down to the facial hair. A full beard that has been shaped to neatly follow the jawline or curve around the ears takes this classic look to the next level.
Twists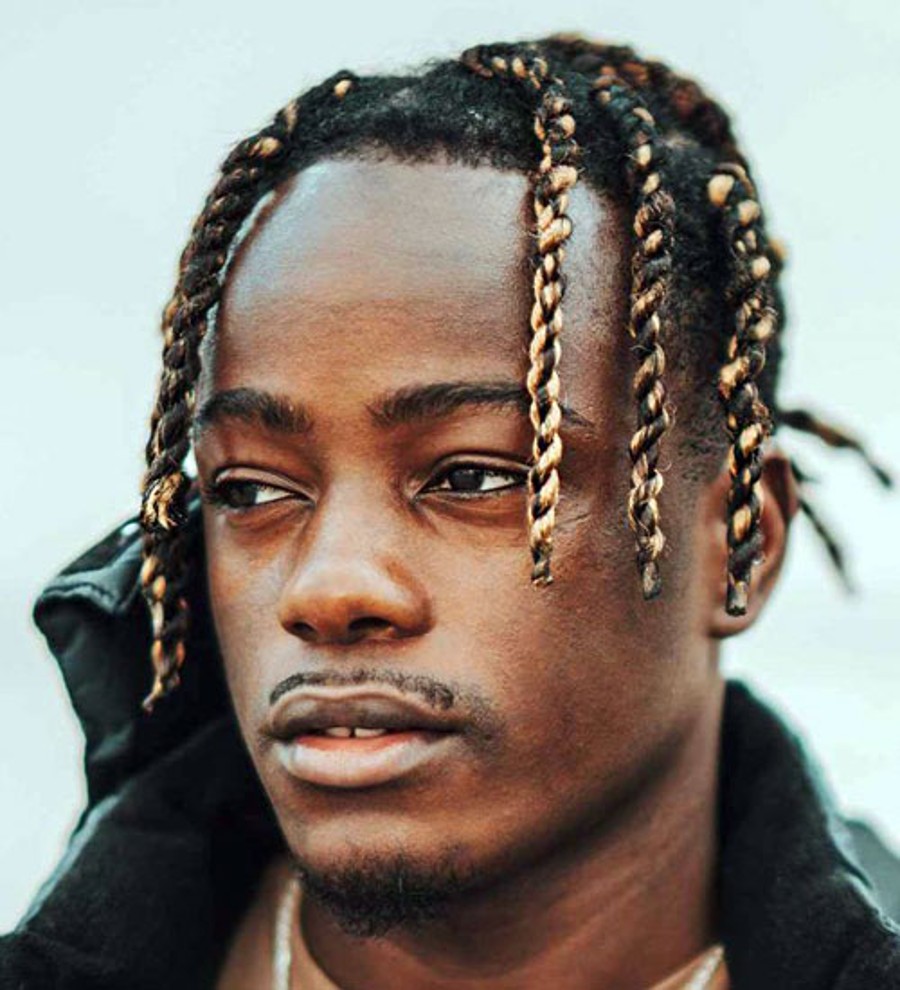 Black men who want to grow their hair often utilize twists as a form of protection, but they are both youthful and stylish on their own. There are dozens of different styles, ranging from Havana and Marley twists to Senegalese, bun, curly, and two-strand versions. Each one has a slightly different installation process and finished look, but they all encourage healthy, natural hair.
Men who like the look of braids but want a lower-tension style that can be created in a fraction of the time may find twists to be a perfect alternative. However, they do require more maintenance to keep in place. Twists can be an inch or two long, but they can also cascade down the back.
Frohawk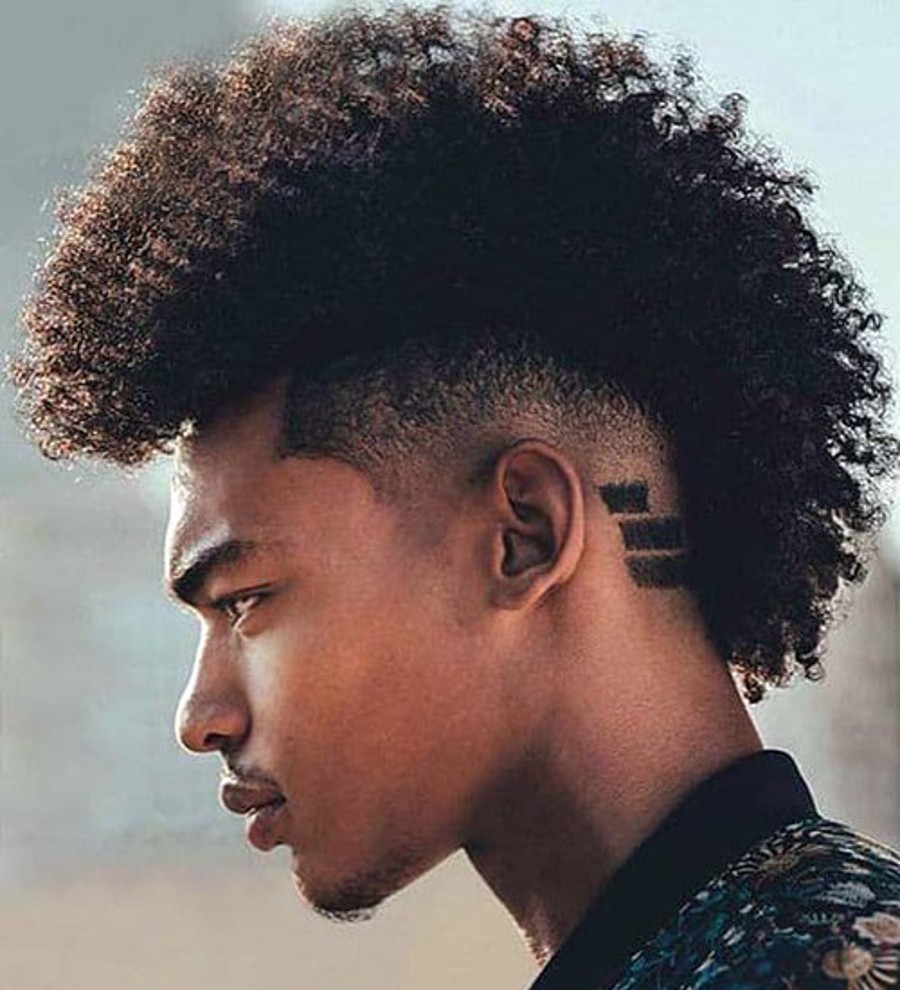 The frohawk is the punk rock version of the afro, offering a bit of an edgy wild streak. There are countless ways to design and style a frohawk, ranging from a wide fauxhawk with a shaved undercut to a thinner fauxhawk with a precise shape up and extremely high taper fade. It's even possible to shave the sides of the head completely minus a few carefully-placed intricate lines for a one-of-a-kind style. It looks great with or without facial hair, and it works well with all face shapes.
If you have an Instagram page dedicated to showcasing your work as a barber or you want to educate your audience about black culture, posting about common black hairstyles is a good idea. And if you want your post to appear on everyone's Explore page, consider buying Instagram followers, likes, or other engagements from reputable third party social media platforms. Make sure to only do so from well-established, secure services, like Socialwick, which provides top-notch Instagram followers and other packages. Everything you're going to need to become one of the most followed accounts on the platform.
This content is part of the HWM Partnership.
---