---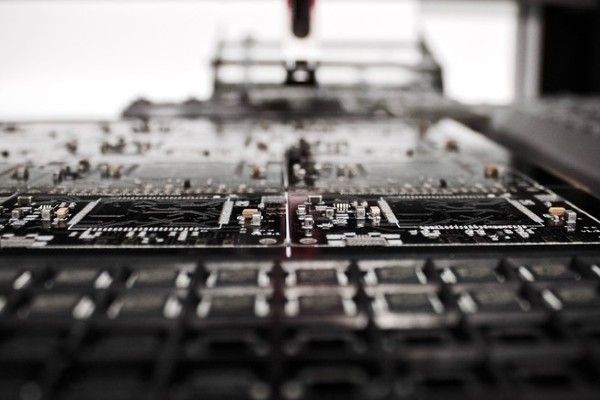 Innovations and inventions have been constantly refining our lives to make it more productive, efficient, and sustainable. Whether it is in modern-day farms, industries, medical sectors, or manufacturing or production units, we are constantly striving to achieve better output from what we are already doing. The business production and manufacturing sector is on the frontline of that spectrum. So, there is a dire need of an overhaul in this area to keep it up with the evolving nature of the human economy.
We have passed forward that decade where the economy was all about meeting supply and demand curves. Now, the ways and means of an economy have shifted towards cleaner fuel, sustainable environment, eco-friendly solutions, and localization that keep the impact on nature minimal. The business production and manufacturing sector should be endeavoring to introduce solutions that are in line with changing avenues of human civilization to better adapt to the transition for tomorrow.
"It becomes more and more vital to introduce eco-friendly solutions to business production and manufacturing processes", say signage professionals from Front Signs, a US-sign-making company offering LED and solar-powered lightbox signs.
So while we are already on the verge of a transformation in the industrial landscape. The profound focus in 2021 and beyond should be on adopting and implementing advanced solutions that push the industry toward progress while better adapting to the need of being flexible, agile, and responsive. Here are ten critical factors industry should consider regarding business production and manufacturing to remain coherent in the modern world.
Overdependence on Labor
From the industry point of view, the year 2020 is not at all bad; there is a lot of prospect of learning from it. During the pandemic, manufacturing came to a standstill and the majority of the workforce was set free. During that time, production fell steeply leading to a gap in demand and production. Thus, the key to achieving independence in this area is to bring cutting-edge technology in place which would revolve around new-age digital innovations that include – robotics, machine learning, cloud computing, and IoT, thus, keeping dependence on human interaction to be minimal.
Supply Chain Resilience
Manufacturing has the most impact in the wake of pandemics and there could be another one right around the corner. During such time, the supply chain is greatly disrupted leading to a shortfall in market-demand. Therefore, a greater emphasis is needed to keep the supply chain mechanism as resilient as possible. It can be done by approaching alternative suppliers or building better routes. Much can be done to make it happen, the key would be to build effective and reliable supply networks that are distributed and localized in multiple settings. Thus, allowing manufacturers to rapidly respond to any situation that may arise.
Automation and Innovations
While navigating to 2021, Automation and innovation would be in the spotlight to grapple with challenges that are already there and may arise in the future. The way out could be turning to technology that would drastically improve the techniques, models, and output capacity in a quicker time frame at a much lower cost. All this would depend on the businesses and manufacturers' willingness to embrace the wave of change.
Customer Preferences
Customer preferences play a key role in determining and strategizing a model that would better correspond to any contingencies in the future. While the dip in sales and loss of revenue due to the pandemic was short term, the industry has to be better prepared for any of the uncertainties ahead.
A fabulous way to do so is to use digital tools and technology to harness the full potential of the customer base and interact directly for improved communication. Manufacturers who better comprehend what their customers are eyeing would be able to shape their entire business model to perform better and harness the opportunities to not just survive but also grow and thrive during any phase. Ultimately, how well the companies understand their customer's preferences would be a driving force for several in the industry. In fact, it would be a game-changer.
Reducing Waste and Pollution

During the production process, a significant amount of waste and pollution is generated. Not only does it jeopardize the environment but also reduces the overall burden on the manufacturing unit to dispose-off and manage that waste. Going ahead, it will be vital to take forward practices, techniques, and methodologies that would foster a more sustainable manufacturing process. Thus, ultimately decrease the staggering number of waste and lower pollution levels.
Creating More Jobs
Indeed, the vision for a better cannot be attained without confronting the realism of the present. There has been increasing pressure on industries to create more and more jobs. And with the emergence of autonomous and robotic machinery, there has been an evident fear among the human race of losing jobs. However, many studies have proved it entirely wrong. With more sophisticated and intelligent machinery, there could be even higher paying and skilled jobs created, when a better ecosystem where employees can flourish is created.
Workforce Training
There is no doubt operating, controlling, and efficiently moving around with innovative and high-end equipment would require an upliftment in the current knowledge and skills of employees. It would require a heavy investment in vocational and skills training to create a better workforce that has know-how and awareness of the latest manufacturing standards and production process.
Introducing Agility in Manufacturing Models
Moving forward, it would be quite essential to keep the entire process of production as quick or agile as possible. Contingencies may emerge at any time or during at any stage of moving from the manufacturing to line to the customer table. Regardless of what is produced and delivered in the end, keeping the whole model of manufacturing evolving is the key to be ahead of the political, economic, and development challenges.
Exploring, Encouraging, and Adopting Clean Energy Sources
In the past few decades, there has been a constant shift from multiple energy sources. Energy requirements are dynamic and may vary sizably based on the goods produced in a factory. Moreover, the type of energy utilized has a direct impact on the cost of the manufacturing which indirectly shifts to the per-unit cost of the end product. Apart from it, the type of fuel used to create energy determines the levels of carbon footprints.
Now, when concepts such as Green economy, sustainability, and eco-friendly solutions are around, the only way out is to discover and adopt clean energy sources that are in line with the digital solutions and economically feasible as well. There are numerous alternatives for energy sources that are efficient and equally potent and industries especially manufacturing sectors can look positively for achieving the results that resonate with the needs of the future.
Localized Production and Storage
Recalibrating the concept of globalization would arise consequently in order to make a distributed network of supply chains. Despite having longer and complex supply chains, there would be a paradigm shift in how the goods are produced. In fact, there would be a renewed focus on keeping the production process as close to the customers as possible.
This is not just limited to just production stages, it can be strategically tweaked to fit into the storage model as well. All in all, these radical changes would allow businesses to work and produce solutions quickly in the fast-changing scenario of mass production and storage.
The Bottom Line
Believe it or not, 2021 is not the end of what the industry has already gone in the past year and it might be a pivotal point to take a 360 degree turn from what manufacturing and production were all about historically. Finally, the evolution would take an amalgamation of key changes to culminate into a new faster, better, and adaptive one that has to be the very mantra for the resilient and responsive manufacturing sector.
---