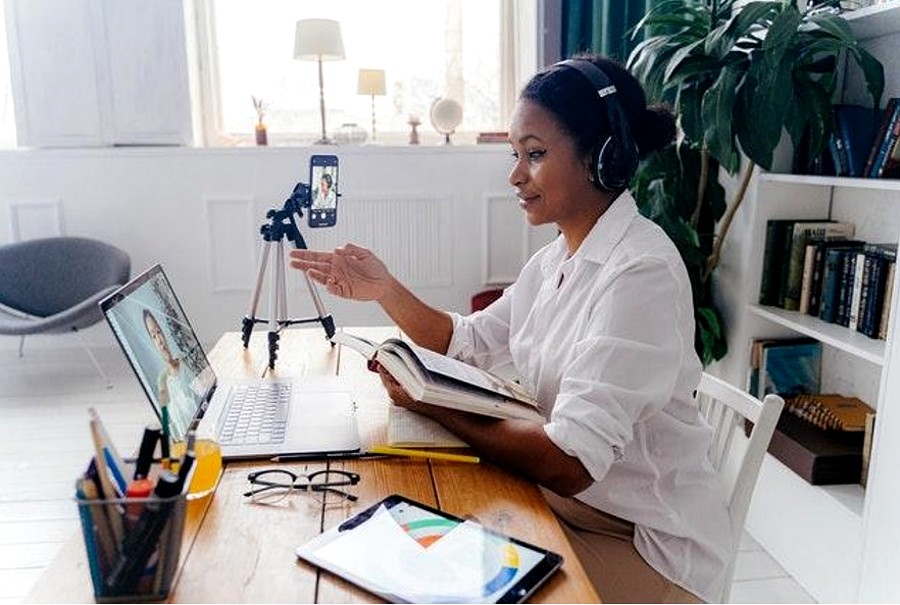 What do you think of when you hear the word "outsourcing?" Do you think of large businesses sending work to other countries?
Or do you think of small businesses taking advantage of economies of scale? Either way, outsourcing is a big part of business today. Here are 10 functions that can be outsourced for your business. 
Social Media Management
Social media management can be an incredibly effective way to engage your target audience and build relationships with current or potential customers. There are several strategies available to optimize your online presence, including building positive brand visibility, responding quickly to customer inquiries, and finding new followers through targeted campaigns.
Developing a robust social media plan will increase engagement, drive traffic to your website, and boost sales for your business. To stay current with the ever-evolving social media marketing space, ensure you're constantly monitoring analytics, tailoring content, and adapting strategies when necessary. Doing so will ensure you're staying one step ahead of the competition while staying connected with a vibrant community of worldwide consumers.
Payroll & Bookkeeping
Payroll and bookkeeping can be a powerful combination for running a successful business. Having your payroll and bookkeeping systems up to date and integrated ensures that operations are running smoothly and all payments are accurate, timely, and handled confidentially. Staying organized with payroll records will also help you stay in line with government compliance—keeping your business ahead of the curve. It's important to assess whether your current payroll and bookkeeping process is streamlined enough for your company's needs to get the most out of both systems. Investing in organized payroll technology can free up time for office staff, allowing managers to focus on more strategic goals while ensuring employees are paid promptly, fairly, and accurately.
Website Design & Development
Website design and development is a creative process that engages artists, programmers, entrepreneurs, and consumers. Whether you need a web app to help manage a business or a global online shop to sell products, website design and development are central to any successful online venture. With the right combination of creativity, technical skills, and customer focus, these companies can provide you with an amazing solution tailored to your needs. It all comes down to making sure your website delivers an enriching user experience – an experience that leaves your visitors wanting more!
Search Engine Optimization
Search engine optimization (SEO) is essential for businesses looking to maximize their online visibility. Optimizing a website for search engines such as Google, Yahoo!, and Bing ensures that websites can be easily found by prospective customers, providing businesses the opportunity to showcase their products or services more effectively. By employing both on-page and off-page SEO strategies, businesses can design websites that are both search engine friendly and engaging user experiences. Additionally, successfully managing SEO tactics helps increase organic website traffic, leading to increased consumer engagement and higher conversion rates. In short, optimizing a website's content and structure is a critical factor in driving positive outcomes for business owners.
Content Marketing
Content marketing is a powerful tool that can give businesses an edge when competing in the digital world. It's a cost-effective way for businesses to educate their customers about their products, build their brand, drive traffic to their websites, and create loyalty and trust with potential customers. Creating relevant and informative content can help engage target audiences, capture leads, and drive sales. Content marketing also helps demonstrate expertise in a field and establish credibility among potential customers who might not otherwise be aware of a business's offerings. As such, it's an effective tool for businesses seeking to cultivate engaging relationships with customers and build stronger brand affinity.
Email Marketing
Email marketing is a great way to promote your business and reach potential customers. You can easily set up automated email campaigns, which will help you keep up communication with existing customers while building relationships with new ones. While it may sound like a daunting task to learn how to effectively use email marketing, the benefits of this strategy far outweigh the costs, providing an effective yet cost-efficient means of marketing your business.
With its potential for personalization and segmentation, email marketing allows you to tailor messages specifically for each customer and create meaningful and creative content that resonates with them. Whether you are looking to boost brand awareness or drive online sales, properly executed email marketing campaigns can be a reliable way to meet and exceed your goals.
Human Resources
Human Resources (HR) departments across many businesses are now looking towards outsourcing to improve operations and increase efficiency. Having access to the most up-to-date practices is essential in recruiting and retaining talented employees, ensuring compliance with labor laws, and maintaining administrative effectiveness. By partnering with specialized HR firms, companies can access the latest technology, skill sets, and industry insight to create a strong HR strategy that meets their organizational needs.
Shipping & Logistics
Utilizing advanced technology for 3pl tracking provides businesses the ability to observe the performance of their logistics partner in real-time and ensure seamless delivery from production to the point of purchase. By entrusting a reliable outsourcing partner with the care and maintenance of their supply chain services, companies can focus on what they do best – growing their business.
---
---
Manufacturing
Manufacturing allows outsourcing companies to manage resources, such as materials and labor, more efficiently than the company might be able to handle on its own. Outsourcing companies often develop strategic partnerships with distributors and suppliers that can offer significant cost savings and efficiency improvements for the outsourcing company's clients.
Customer Service
Customer service is one of the essential parts of any business. It involves providing customers with fast, friendly, and accurate solutions and establishing strong relationships with them.
Outsourcing customer service can be a great way to reduce operational costs while still providing quality and reliable support to the customers. It has been found that outsourcing customer service services are more economical than having an in-house team, and employees often appreciate the benefit of having reliable, experienced support for common requests.
If you are in charge of a small business, there are many areas that you have to handle. You may not be able to do everything on your own, which is okay. Seeking help from professionals can lighten your workload and ensure that things are running smoothly. Do not feel like you have to take on all the responsibility yourself; seek help when needed so you can focus on other aspects of running your company.
Related Articles
---