---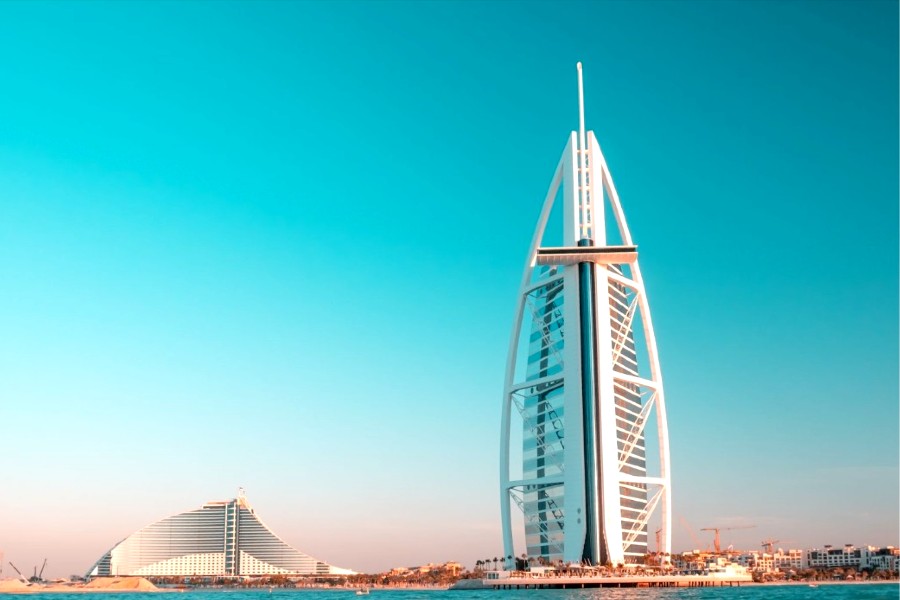 Dubai, the crown jewel of the United Arab Emirates, has emerged as one of the most sought-after travel destinations in the world.
With its awe-inspiring skyscrapers, luxurious resorts, and vibrant cultural scene, Dubai offers a unique blend of traditional Arabian charm and modern opulence. Whether you're a thrill-seeker, a culture enthusiast, or simply in search of a luxurious getaway, Dubai has something to offer everyone. In this article, we will delve into three captivating aspects of Dubai that make it a must-visit destination for avid travelers.
The Architectural Marvels
Dubai's skyline is synonymous with architectural grandeur and innovation. The city boasts a stunning array of iconic structures that push the boundaries of engineering and design. The Burj Khalifa, the world's tallest building, stands at a staggering height of 828 meters, offering panoramic views of the cityscape. Visitors can take a high-speed elevator to the observation deck on the 148th floor, an experience that will leave you in awe.
Another architectural gem is the Palm Jumeirah, an artificial archipelago shaped like a palm tree and visible from space. This man-made marvel is home to luxury resorts, including the famous Atlantis, The Palm. Exploring Palm Jumeirah by monorail or a relaxing yacht cruise allows you to witness Dubai's ingenuity in creating breathtaking structures amidst the Arabian Gulf.
Dubai is also renowned for its futuristic projects, such as the Dubai Frame and the Dubai Canal. The Dubai Frame is an enormous rectangular structure that frames the city's skyline, providing an intriguing contrast between the old and new Dubai. On the other hand, the Dubai Canal is a captivating waterway surrounded by pedestrian walkways and stunning architectural marvels. These architectural wonders make Dubai a haven for architecture enthusiasts and a testament to the city's ambition and vision.
Cultural Heritage and Diversity
Beyond its dazzling skyscrapers, Dubai proudly preserves its rich cultural heritage. The Al Fahidi Historic District stands as a testament to the city's humble beginnings, with its narrow lanes, traditional wind towers, and beautifully restored heritage houses. Exploring this district offers a glimpse into Dubai's past and its transformation into a modern metropolis.
For those seeking an immersive cultural experience, a visit to the traditional souks (markets) is a must. The Gold Souk entices visitors with its dazzling displays of gold and jewelry, while the Spice Souk fills the air with aromatic scents and offers an array of exotic spices and herbs. The textile souk is a treasure trove for fabric enthusiasts, offering a vibrant selection of fabrics, garments, and traditional Arabian attire.
Dubai's multiculturalism is also evident in its culinary scene. From fine dining restaurants run by Michelin-starred chefs to humble street food stalls, Dubai caters to every palate. With a melting pot of cuisines from around the world, you can indulge in Arabian delicacies, savor Asian fusion dishes, or relish the flavors of the Mediterranean. Exploring the diverse culinary landscape of Dubai is a delightful adventure that promises to tantalize your taste buds.
Natural Beauty and Outdoor Adventures
While Dubai is famous for its urban glamour, the city also boasts stunning natural landscapes and a variety of outdoor adventures. One such gem is the Dubai Desert Conservation Reserve, a vast protected area where you can experience the tranquility and beauty of the desert. Embark on a desert safari and witness breathtaking sunsets, enjoy a traditional Bedouin-style dinner under the stars, or try your hand at falconry, an ancient Arabian hunting tradition.
Dubai's coastline is another natural wonder that shouldn't be missed. The city offers pristine beaches where you can relax, soak up the sun, and indulge in water sports. Kite Beach, Jumeirah Beach, and Black Palace Beach are popular choices, offering a range of activities such as jet ski Dubai, paddleboarding, and kayaking. However, for nature enthusiasts, a visit to the Hatta Mountains is a must. Located just outside the city, the Hatta Mountains provide a refreshing escape from the urban hustle and bustle. Explore hiking trails, discover hidden valleys, and visit the picturesque Hatta Dam, where you can enjoy kayaking or simply admire the breathtaking views.
Extravagant Leisure and Entertainment
Dubai sets the bar high when talking about leisure and entertainment offerings. The city is home to some of the world's most luxurious resorts, boasting pristine beaches, indulgent spas, and world-class golf courses. Whether you prefer to relax by the poolside, pamper yourself with spa treatments, or tee off amidst breathtaking landscapes, Dubai's resorts offer an unparalleled level of luxury and comfort.
For thrill-seekers, Dubai has adrenaline-pumping experiences to offer. The Dubai Desert Safari takes you on a thrilling dune-bashing adventure, allowing you to experience the exhilaration of riding over dunes in a 4×4 vehicle. You can also try your hand at sandboarding or enjoy a camel ride as you immerse yourself in the captivating desert landscape.
Furthermore, Dubai hosts a plethora of entertainment attractions. The Dubai Mall, one of the world's largest shopping destinations, offers not only an extensive range of retail options but also entertainment delights such as the Dubai Aquarium and Underwater Zoo. The Palm Jumeirah is home to Aquaventure Waterpark, a paradise for water enthusiasts with its thrilling slides, lazy rivers, and close encounters with marine life.
Retail Paradise: Dubai's Shopping Extravaganza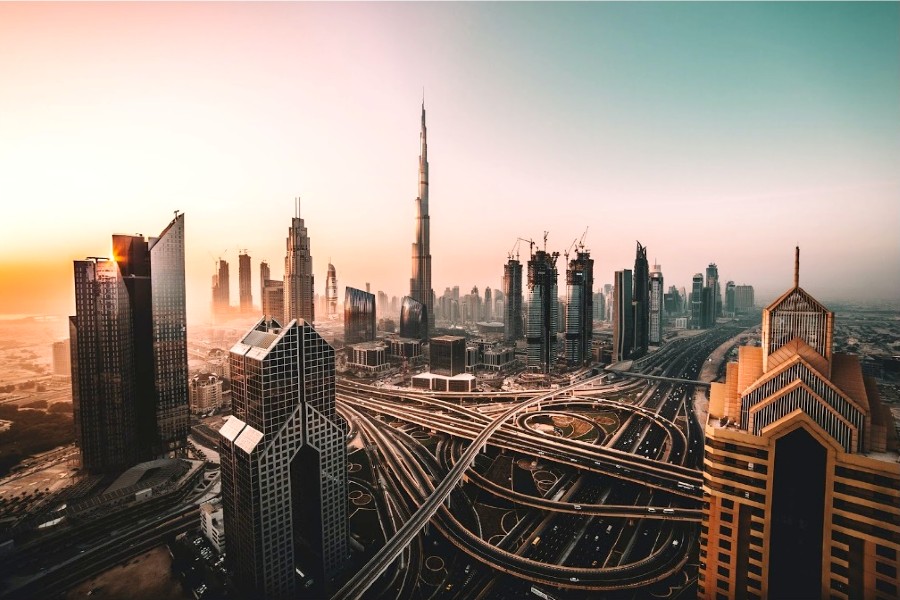 Dubai has rightfully earned its reputation as a shopper's paradise. The city is renowned for its extravagant malls, bustling markets, and luxury boutiques. The Dubai Mall, in addition to housing over 1,300 retail outlets, is a world-class entertainment destination with its indoor theme park, Dubai Ice Rink, and an impressive array of dining options. From high-end fashion brands to local designers and global retailers, Dubai offers a diverse shopping experience that caters to every style and budget.
For those seeking a more traditional shopping experience, a visit to the traditional souks is a must. The Gold Souk, located in Deira, is a dazzling spectacle where you can find intricate gold jewelry in a variety of designs. The Spice Souk, adjacent to the Gold Souk, entices visitors with its aromatic spices, dried fruits, and local delicacies. Exploring these vibrant markets allows you to immerse yourself in the rich tapestry of Dubai's trading heritage.
Additionally, Dubai hosts the annual Dubai Shopping Festival, a month-long extravaganza that draws visitors from around the world. During this festival, the city comes alive with exciting promotions, fireworks displays, fashion shows, and live entertainment. Whether you're a shopaholic or simply looking for unique souvenirs, Dubai's retail scene promises an unforgettable experience.
Vibrant Nightlife and Entertainment
Dubai's nightlife scene is as diverse as the city itself, offering an array of entertainment options to suit every taste. The city is home to a vibrant clubbing scene, with world-renowned DJs performing at glamorous nightclubs and beach clubs. Dubai Marina and Jumeirah Beach Residence are popular areas for nightlife, with trendy bars and lounges offering stunning views of the city's skyline.
If you prefer a more laid-back evening, head to Dubai Opera, a state-of-the-art venue that hosts a variety of performances, including ballets, operas, concerts, and theater shows. The Dubai Fountain, located in Downtown Dubai, offers mesmerizing water and light displays accompanied by music, creating a captivating experience for spectators.
For a taste of authentic Arabian entertainment, consider visiting a traditional Bedouin-style desert camp. These camps offer cultural performances such as belly dancing, tanoura dances, and falconry displays, allowing you to immerse yourself in the rich heritage of the region.
Dubai's allure extends far beyond its towering skyscrapers and luxurious resorts. From the thrill of shopping in extravagant malls to the tranquility of the desert, the city offers a diverse range of experiences that cater to every traveler. Whether you're seeking retail therapy, natural beauty, outdoor adventures, or vibrant nightlife, Dubai has it all. So, add Dubai to your travel bucket list and embark on a journey that will leave you captivated by its wonders.
---