---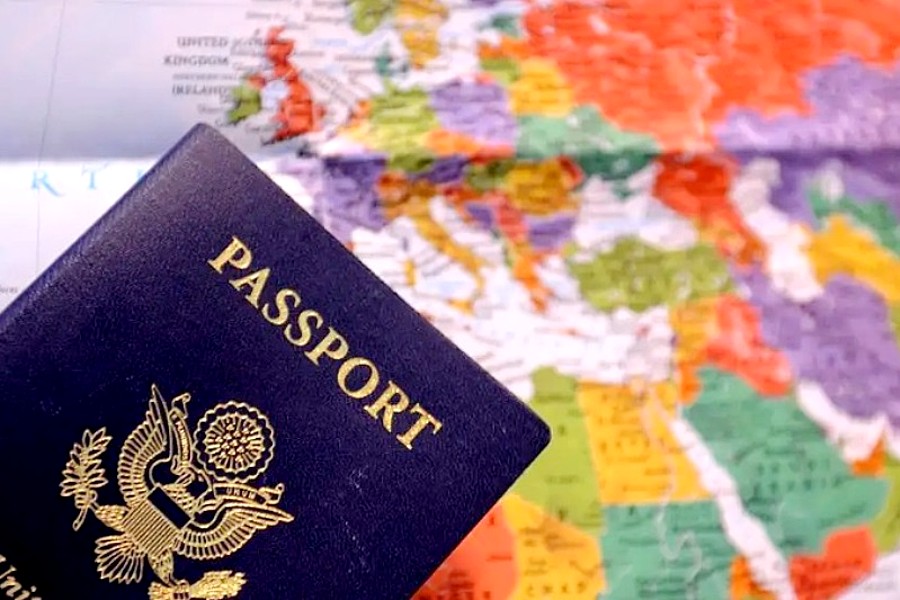 When wanderlust strikes and vacation season is in full swing, the last thing you want is to be held back by passport processing times.
Fortunately, you can take steps to expedite the process and obtain your U.S. passport faster. In this article, we'll explore two key aspects: what applicants can personally do to speed up the process and the services provided by the Bureau of Consular Affairs for urgent situations.
Part 1: Personal actions to expedite passport processing
Accurate form completion
One crucial aspect of speeding up your application process is ensuring you fill out all the forms accurately and correctly. Any errors or omissions can lead to delays in processing. Take the time to review the instructions carefully and provide all the required information clearly and legibly.
Ensure you know how to fill out a DS-11 application form to help with this task.
Fulfill photo requirements
Passport photos must meet specific requirements, including the correct size, background color, and facial expression. Ensure to follow these guidelines precisely and consider having your photo taken by a professional passport photo service to avoid any complications or rejections.
One of the ways you can make sure your application photos fulfill the requirements without having to go through the hassle of editing it yourself or going to a professional photo studio is by using an online professional photo tool.
Check eligibility for renewal
If you are eligible for passport renewal, this can help you speed up the process. Renewals typically take less time than new applications. To qualify for renewal, your previous passport should be undamaged, given to you when you were 16 or older, and issued within the last 15 years.
If you meet these criteria, follow the instructions for renewing your passport and apply accordingly.
Part 2: Services provided by the Bureau of Consular Affairs
Urgent international travel plans
If you have urgent international travel plans within the next 14 days, or need a foreign visa within 4 weeks, you may be eligible for expedited passport processing. In such cases, scheduling an appointment at a passport agency or center is recommended.
Please note that there is limited availability of appointments for urgent cases, and certain restrictions apply. For detailed information, we recommend contacting your local Agency or Center directly.
The passport appointment must be within five business days of your planned departure. In case you require a foreign visa, the passport appointment can be scheduled within ten business days of your travel date.
Expedited applications
The Bureau of Consular Affairs offers expedited passport processing for such cases where there are no emergency or urgent plans. While regular processing typically takes 4-6 weeks, an expedited application can reduce the processing time. Expedited services may involve an additional fee, so ensure you know the costs before opting for this service.
Expedite at an Acceptance Facility
In order to speed up the processing of your passport application, an expedited fee of $60 is required. It's important to note that this fee does not cover any optional delivery fees associated with the shipment of your completed passport.
To ensure faster delivery of your passport, it is recommended to purchase USPS' Priority Mail Express service. This additional service will expedite the shipping process and ensure prompt passport delivery once issued.
Expedite by mail
To ensure that your application is expedited, it is crucial to clearly write "EXPEDITE" on the envelope containing your application package. This helps in distinguishing it from regular applications.
Please note that the expedited fee does not cover any optional 1-2 day delivery fees. If you prefer faster shipping for your completed passport, purchasing USPS' Priority Mail Express service is recommended. This additional service ensures quicker delivery once your passport is issued.
Conclusion
When vacation time calls, getting your U.S. passport faster becomes a priority. You can expedite the process by taking personal actions such as accurately completing forms, meeting photo requirements, and checking eligibility for renewal. Additionally, the Bureau of Consular Affairs provides services to cater to urgent international travel plans and expedited applications.
Remember to stay informed about the latest procedures and requirements by visiting the official U.S. Department of State website or consulting with the appropriate authorities. With careful planning and the right approach, you'll soon reach your dream destination.
This content is part of the HWM Partnership.
---