---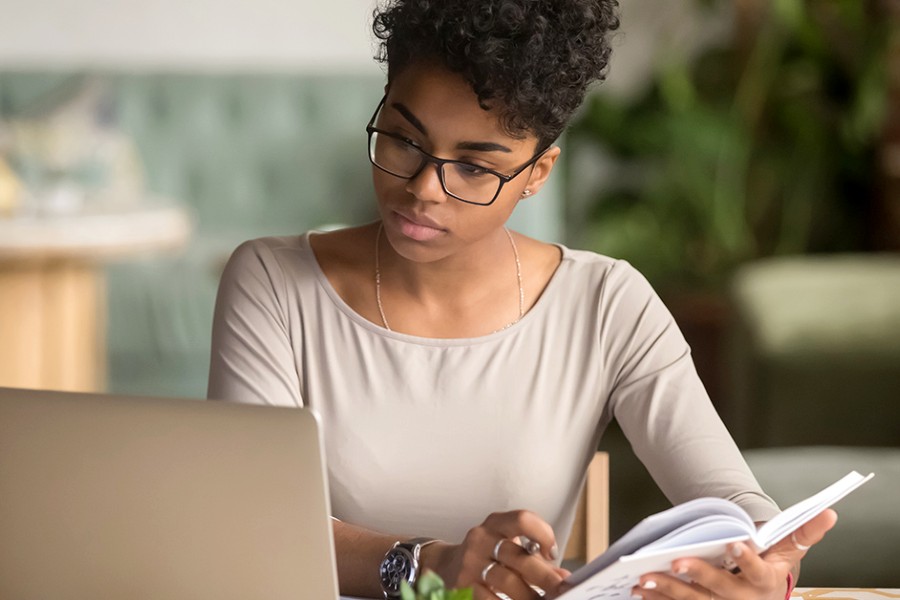 Managing your finances is a tedious task that only a few people follow through.
It requires a lot of time and effort to maintain, on your own, with all the things you have to watch out for. To balance a checkbook, track expenses, and keep up with your bank balance, by yourself, can be a daunting task. Luckily, there are personal finance apps that can help you manage your finances and do all the work for you!
Nick Wilson, CEO of AdvanceSOS and experienced loan officer, shares his insights on personal finance apps and how they can help you. A few words about lending service AdvanceSOS. Its fast and easy application helps people in emergencies to reach the huge network of licensed lenders to get payday loans with same-day deposit at AdvanceSOS with no credit check in Texas, California, Ohio, Florida.
Nick Wilson also shares some of the best personal finance apps that you can use depending on your needs. These apps were chosen based on their features, functionality, and purpose.
What Is a Personal Finance App?
A personal finance app is an app that you can download on your smartphone or tablet. It offers a convenient real-time tracking of your spending, savings, and investments. It can track your credit payments and notify you of recent credit score changes. You can also connect it to your bank, so you can keep track of where your money is being spent.
Personal finance apps offer convenience and an easy way to keep track of your finances. Personal finance apps have different features, but typically, they have a shared wallet, bill reminders, auto bill pay, and subscriptions management.
How Much Does a Personal Finance App Cost?
Personal finance apps usually offer both a free and paid version. A free version would have lesser features compared to the paid one and may also contain ads. The paid version differs in price but is relatively inexpensive, costing only $25 per year or less. Other apps have a free version only!
So if you need help in managing your finances, but don't want to spend much on them, personal finance apps can help you without breaking your budget.
What Types of a Personal Finance App Are on Offer?
For Debt Payoff
You Need a Budget, also known as YNAP, is one of the best personal finance apps for debt payoff. The app operates around YNAB's four rules: give every dollar a job, embrace true expenses, roll with the punches, and age your money. The app commits to helping you build a better budget and control your expenses. It allows you to import transactions from checking accounts and apply them to each budget category. This will help you get an accurate picture of your spending and keep a balanced budget by adjusting budget categories if you overspend or underbudgeted.
Every month, you will get a detailed report of your spending and help you identify places where you can improve your spending. According to YNAB, an average new user saves $600 in the first two months and moves $6,000 in a year. The app offers a free version for the first 34 days of use.
For Wealth Management
Personal Capital allows you to manage your assets and investments on top of your spending accounts. Aside from tracking your spending, the app also tracks and enhances your investments. The app allows you to track your investment by account, asset class, and individual security. The mobile and tablet version of the app has an intelligence system that discovers opportunities for diversification, risk management, and discovers hidden fees.
Personal capital also allows you to compare your portfolio to major market benchmarks so you can determine whether you are meeting your investment goals. It also provides financial advisors that can help you meet your goals.
For Bill Payment
Prism works together with over 11,000 billers including banks and small utility companies which makes it the best personal finance app there is to manage your bills. It also allows you to enroll all your bills and financial accounts in one place.
Add your bills to the app, and Prism will automatically track them for you and send you due dates and reminders to help you avoid late payments. You can also use the app itself to pay your bills. You can schedule payments on the same day or schedule them in advance for your convenience.
For Shared Expenses
Spendee is a personal finance app that you can also use for shared payments and expenses. It allows you to create a shared wallet with friends or family to manage a shared expense or budget.
You only have to import your bank transactions into the app, and Spendee will categorize them for you, or you can also add cash expenses manually to be more accurate. Creating a budgeted amount for spending in each category will keep you from going over the budget. The app will also track your progress toward your budgeted amount. The app also has a bill tracker that sends off reminders to pay your bills to avoid penalties and additional charges. If you are going on a trip or an event, you can create a category for that event and Spendee will track your spending to keep yourself on budget.
For Budgeting
Every personal financial app can be used for budgeting, but the best out there is the EveryDollar app. The app uses a zero-based budget method recommended by Dave Ramsey, a personal finance expert. The zero-based budget gives every dollar a purpose, hence its name.
The app has a built-in monthly expense tracker that you will connect to your bank to import transactions and keep up with your expenses. The tracker shows what you have spent so far, and the amount you have left to spend. The app allows you access to financial management experts to help you with your financial planning. Access to your budget can be done using your mobile app or your desktop computer. All users are granted a free trial of the premium version of the app that you can upgrade to anytime through the app menu.
About the Author
Amanda Girard is a leading copywriter of AdvanceSOS. Her expertise and input is valuable asset to our website and in other channels. She has been a valued helper since our founding in 2019, producing pieces that are not only engaging but also informative and entertaining. She remains an influential figure in the company and among its customers.
Nick Wilson, CEO of AdvanceSOS and experienced loan officer, shares his insights on personal finance apps and how they can help you. He also shares some of the best personal finance apps that you can use depending on your needs. These apps were chosen based on their features, functionality, and purpose.
---