---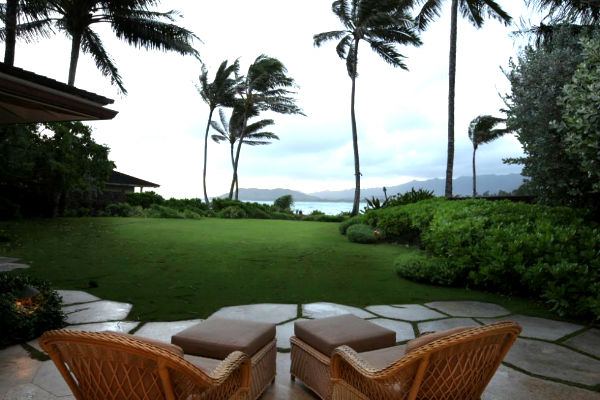 We look at the best places to visit in March every year. Due to the global pandemic and travel constraints that have closed the borders of many nations, it may seem inconceivable to consider going abroad right now.
The good news is that in 2021, things will be different. Countries are starting to open their doors, and they're doing so while adhering to strict health and safety regulations.
Airlines and hotels are also contributing to the development of practices that enable people to travel safely and comfortably. People have started to figure out ways to book hotels for their next trip and at the same time have begun to fantasize about hot days as the month of March approaches.
Top 5 best places to visit in March 2021
Here is a list of the top 5 best places to visit in March 2021. Safe travels!
1. Tulum, Mexico
Tulum is at the top of many people's spring break bucket lists for a reason! Tulum is a wonderful getaway for chilly winter weekends even though you don't have an official spring break as a post-grad.
Tulum has a lot to offer, from beaches to ancient ruins to cenotes! The pleasant weather means that everything, from activities to shopping to dining, can be done outside, making it one of the most accessible destinations right now.
Rent bikes to get around, go scuba diving with sea turtles, and relax on the beach while posing for photos on beach swings and other attractions.
2. Tokyo, Japan
Many people associate Japan with its spectacular cherry blossom display in the spring, which is a must-see sight. In Tokyo, it usually blooms fully in early April. In March, it's one of the better places to visit. If you enjoy taking photos, make sure to take the best laptop for traveling for embellishing your pictures on the go.
Undoubtedly, festivals pick up pace around this time, and Tokyo residents gather for cherry blossom viewings, taking advantage of Mother Nature at her most beautiful.
In March, the average temperature in Tokyo is 13 degrees Celsius in the afternoon and 5 degrees Celsius in the morning and evening.
Sakura trees are stunning when they are fully bloomed, but they are equally stunning when the petals begin to fall. It seems to be snowing. The cherry blossoms are beautiful not only during the day but also at night.
3. San Diego, CA
One of the best times to visit San Diego is in the spring. The beaches in this travel destination are less crowded in the spring, particularly during the week, though the water may be too cold to swim in. Also, if you visit during the right season, you will get cheaper hotel rates than during other seasons.
The weather may be spring, but at local theme parks and animal attractions, which will be open longer but more crowded, it will feel like summer.
When you're not at the beach, take a stroll through Balboa Park, sample San Diego's street food scene, or go hiking. There are plenty of chances to be outside with so much sunshine!
4. Amsterdam, The Netherlands
In Amsterdam, the sea of blooming tulips at the Keukenhof Gardens is the most striking sight in March at this time of year. Inhale the floral perfume and be amazed by the multicolored perfection.
The weather is also relatively mild in the spring, making it the ideal time to visit the city's handmade cafes, independent stores, and museums, which include the Anne Frank House and the Van Gogh Museum.
Hire a bicycle to get around; this city was designed with bike commuters in mind.
There's no better way to see the city's canal than on two wheels.
5. Maui, Hawaii
There's no better spring break destination than Maui, if you're looking for an active or relaxed family holiday. The palm-fringed golden beaches of the island are well-known. Young explorers can enjoy watching the sunrise from the summit of Haleakala volcano, which occurs during the months of February and March.
One of the most famous times to visit the Hawaiian Islands is during spring break. The whales are still here, the weather is warm, and tourists from far north are flocking to the islands in the hopes of squeezing a few weeks out of winter.
These are my personal top 5 travel destinations during spring for vacation in 2021. Plan your trip safely keeping COVID precautions in mind. Happy travel!
---