---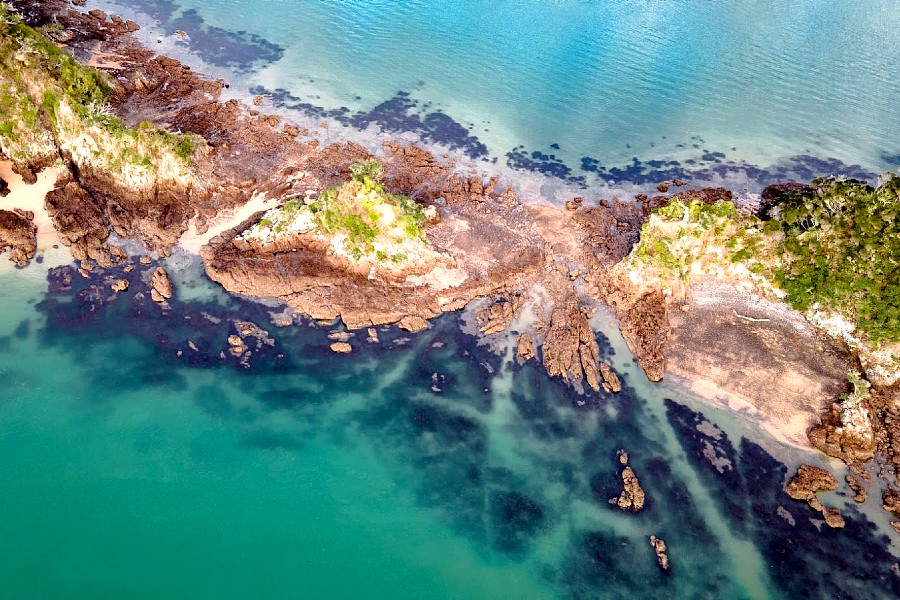 New Zealand is one of the most beautiful countries on Earth, and it's not hard to see why.
From its stunning landscape to its lively cities, New Zealand has something for everyone. But if you want to visit this amazing country, you'll need some tips. In this blog post, we'll provide a few pointers that will help make your trip more straightforward. Qualities that make New Zealand such an appealing destination include its natural landscapes and varied cultures. So whether you're looking for adventure or just some relaxation, New Zealand has it all. We hope this article helps you plan your trip to New Zealand and makes the experience as delightful as possible!
What is New Zealand like?
New Zealand is a stunning country with amazing scenery. It's also a very safe country, with low crime rates and great public transport. The main cities are Auckland, Wellington, and Christchurch, but there are also lots of small towns and villages to explore.
The climate is temperate, with mild winters and hot summers. The landscape ranges from snow-capped mountains to lush rainforests. Some of the most famous attractions in New Zealand include the South Island's Arthur's Pass National Park, Lake Taupo, and Mount Cook National Park in the North Island.
How to get around
Planning your trip to New Zealand can be daunting, but with a bit of preparation, you'll be able to enjoy your time in the land of the Kiwis. Here are a few tips to help you get around:
Research transportation options. There are a variety of transport options available in New Zealand, and depending on your destination, one might be more appropriate than another. By plane, you can fly into either Auckland or Wellington. Both hubs have numerous direct flights from all over the world. If you're looking for a more scenic route, take advantage of airline connections through Christchurch or Queenstown. Trains also make frequent trips between these cities and offer an excellent way to see some of NZ's stunning scenery without having to worry about airports or traffic congestion.
Consider renting a car or using public transportation if traveling within larger cities like Auckland or Wellington. In smaller towns and rural areas, however, it might be easier to just use public transportation or walk around town. When looking for a car rental service, consider comparing rates and booking online in advance to avoid high prices at the airport. Plus, many companies offer free cancellation policies in the event that you have to change your plans at the last minute.
Use a map. New Zealand is a big country, and even if you're familiar with the area, it can be helpful to have a map to guide your way. Maps are widely available in tourist shops and at train stations.
Consider packing light. New Zealand is a relatively small country, so it's not necessary to pack as heavily as you might in other parts of the world. If you're traveling with a carry-on bag only, try to limit yourself to only essential items like sunscreen, insect repellent, water bottles, and sunglasses. Check the weather forecast before departure and pack clothes that you can layer, in case of weather changes while you're on your trip.
What to see and do in New Zealand
If you're looking for some specific places to see in New Zealand, check out the following:
– Auckland: A major city on the North Island, Auckland is home to plenty of attractions, including the Sky Tower and the Vector Arena.
– Nelson: This small town is worth checking out for its wine country and scenic mountain views. Highlights include Abel Tasman National Park and Nelson castle.
– Christchurch: One of the most recent additions to New Zealand's tourism scene, Christchurch is known for its historic architecture and stunning lakeside views. Some popular attractions include Canterbury Museum and The Catlins.
– Queenstown: One of the most picturesque ski towns in the world, Queenstown is home to a variety of activities, including skiing, snowboarding, hiking, and biking.
The best time of year to visit New Zealand
New Zealand is a beautiful country with plenty of things to see and do in all four seasons. It's also an expensive place to visit, so it's important to plan your trip carefully. The best time of year to visit is summer when the weather is warm and the beaches are packed. Winter is also a good time to go because the landscape is stark but beautiful and there are fewer people around. Spring and fall are less popular but still have their charms.
If you're thinking of visiting New Zealand soon, be sure to check out our tips for getting around the country. Whether you're planning on traveling by car or plane, we've got you covered with everything from transportation advice to essential info about what to see and do while in New Zealand.
---